A community conversation in Prestwich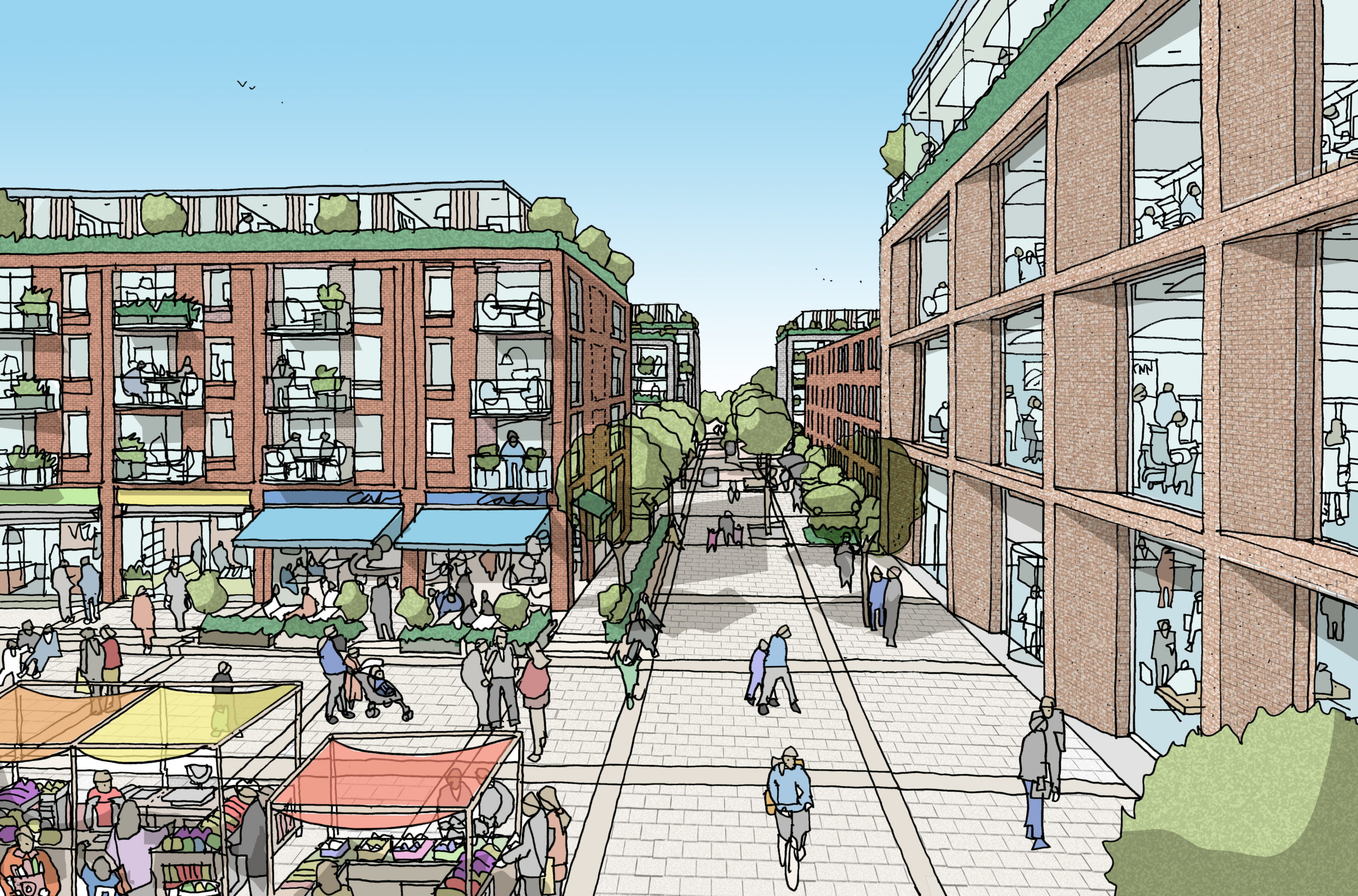 Your Prestwich is an ambitious £100m+ project that will transform the Longfield Centre in Prestwich into the new heart of this already strong community.
As such it is vitally important that we develop the masterplan in collaboration with the people of Prestwich; those who will shop, live and work in the new place, and benefit from the work we do for years to come.
Together with our partners Bury Council, we held a variety of consultation events on the future of Prestwich Village. These community conversations were centred around a draft masterplan and some illustrative architect's sketches that acted as a conversation starter, to help shape our future ideas."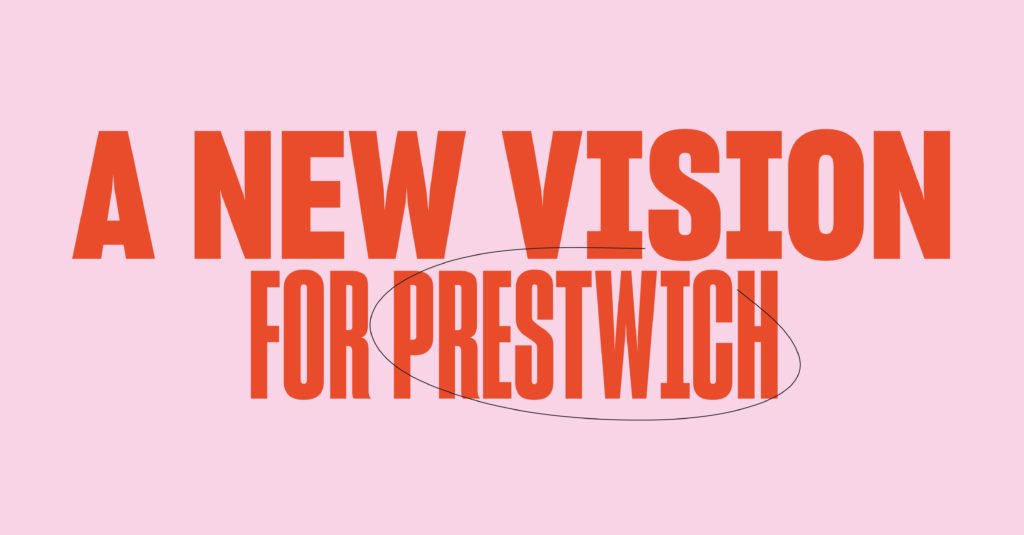 Our plans to create a place for all in Prestwich Village include delivering: a community hub, a village square, spaces for independent businesses, a people-first place, a sense of arrival, homes for all, outdoor and green spaces.
We were interested in getting as diverse a range of opinions as possible, from all kinds of groups and people, so we worked closely with Bury Council to ascertain the best ways to reach out and gain feedback.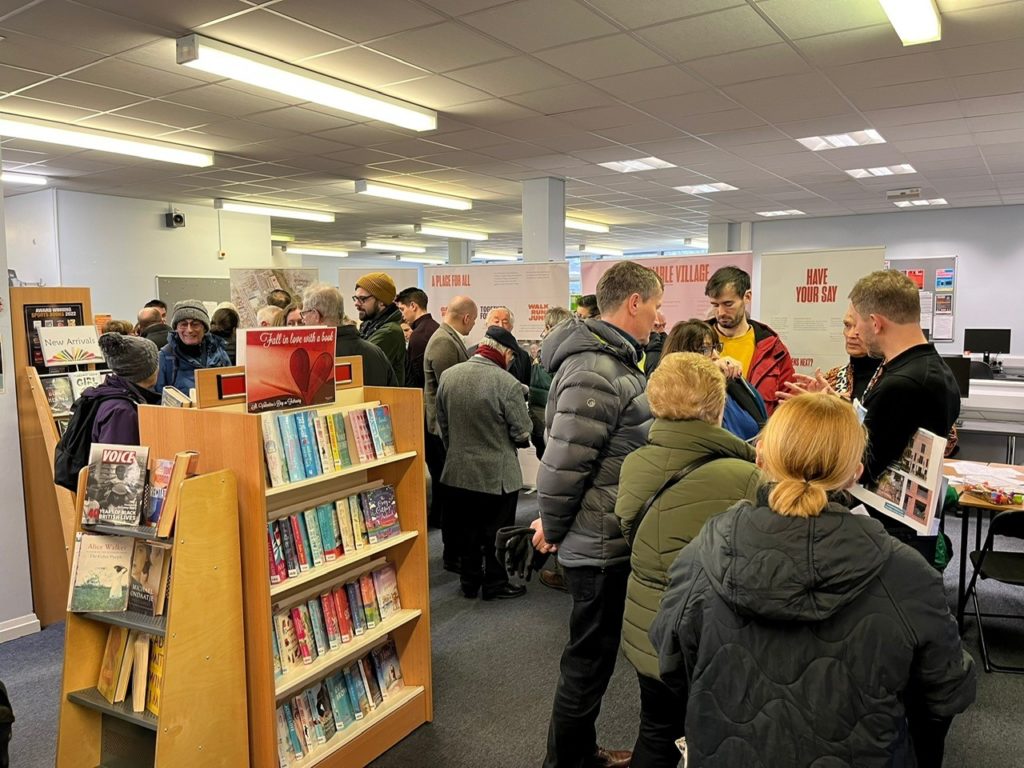 There were lots of ways people could join the conversation and have their say in a way that was accessible to them:
We held an exhibition at the local library where the project team were on hand to discuss the project
We hosted an online Q&A where participants could learn more about the plans and ask the project team questions
We held a series of community workshops, listed at www.yourprestwich.com
We hosted an online questionnaire at www.yourprestwich.com
A freepost questionnaire and newsletter delivered to all Prestwich addresses
We set up a project specific inbox and phone number for email and telephone enquiries
We provided the option to write to 'Freepost HAVE YOUR SAY' (no further address or stamp needed)
We set up project social channels – Twitter @YourPrestwich | Instagram @yourprestwich | Facebook @YourPrestwich
The consultation and community conversations were widely engaged with:
300 attended our public exhibition
120 joined the online Q&A
40 attendants at community drop in sessions
Over 500 feedback forms received
1000 social media followers
We're using the consultation feedback to help shape our plans to create a vibrant and highly-sustainable new destination for Prestwich Village. We want to provide a positive legacy in the village for years to come by understanding and listening to the community's needs and aspirations, and weaving them into the public spaces, amenities and the homes we create. "
stories
VINCI named as contractor for first phase of St Helens regeneration
stories
Manor Road Quarter reaches highest point
stories
CASE STUDY: Measuring the placemaking impacts of housing-led regeneration
stories
£69.2 million investment confirmed by St Helens Borough Council
stories
Celebrating Brixton's heroic history
stories
Piecing together the jigsaw of Bromley-by-Bow
stories
Forge Island at Rotherham Show
stories
Second community conversation for Prestwich Village regeneration plans
stories
Helping Manchester towards a net zero future
stories
Salford Red Devils Foundation: changing lives through sport, health and education