Apprentices take centre stage at Newham neighbourhood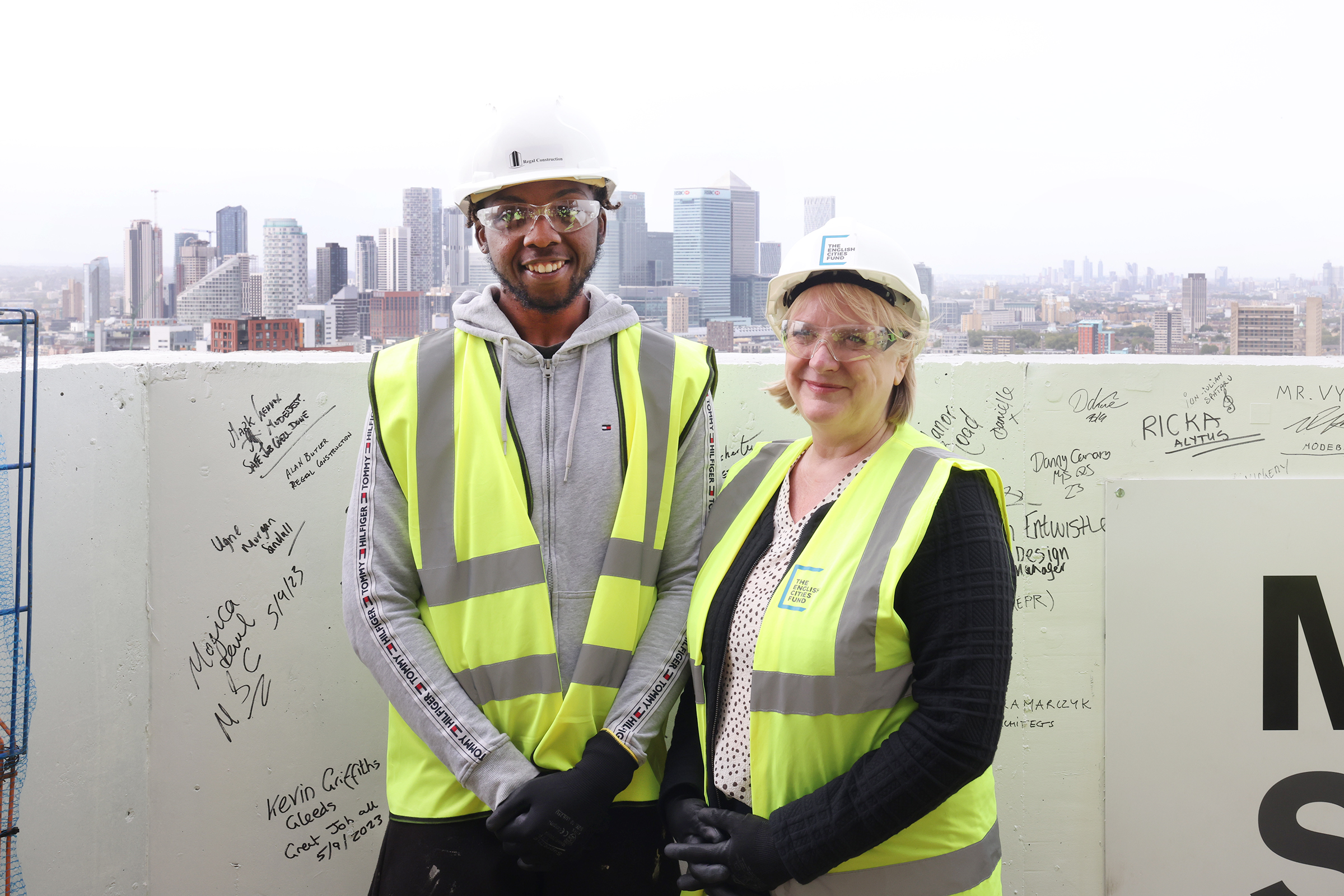 We recently welcomed young apprentices, local councillors and community leaders  for a tour of our Manor Road Quarter neighbourhood in Canning Town.
The VIP visitors took a tour of the site and the affordable homes being created there and learned about the positive impact the project is already having in Newham.
The new neighbourhood is being delivered by our joint venture The English Cities Fund (ECF), with the Greater London Authority's Homes for Londoners' team, the London Borough of Newham, and Metropolitan Thames Valley Housing Association (MTVH).
ECF is our joint venture with the government's housing and regeneration agency, Homes England, and Legal & General, one of the UK's leading financial services groups and major global investor.
Joanne McCartney, Deputy Mayor for London for Children and Families and London Assembly Member for Enfield and Haringey; Rokhsana Fiaz, Mayor of Newham; and Umesh Desai, London Assembly Member and Newham Councillor, met with 15 of the apprentices at Manor Road Quarter.
These apprentices are learning about construction and starting their careers in the sector while working to create these new buildings in the heart of Canning Town.
A key driver of the work at Manor Road Quarter is to provide employment and skills opportunities in the Newham area. To date, 36 apprentices have been appointed by main contractor Morgan Sindall Construction and subcontractors, providing valuable opportunities for upskilling local people. In addition, 5 students are employed at Manor Road Quarter full time.
Nine percent of Manor Road Quarter's 615 onsite operatives are from the local borough and the project has also created 352 job vacancies for people who were previously unemployed or were employed specifically for Manor Road Quarter, of which the vast majority were secured by Newham residents.
The dignitaries also toured one of the hundreds of affordable homes that are currently being built at Manor Road Quarter. Once complete, 804 new homes will be provided for the local area, 50% of which will be affordable, alongside family-friendly leisure and amenity space as well as a 2.9-acre park.
These modern, high-quality homes will help meet an increasing demand for housing in the Newham area, which is experiencing a growing population. The new neighbourhood at Manor Road is being built in a sustainable, community-focused manner that supports the health and wellbeing of its current and future residents.
Duncan Cumberland, residential director at The English Cities Fund, said:
This week's visit by the Deputy Mayor for London, the Mayor of Newham, and the London Assembly Member for City and East was a great opportunity to showcase how the development is acting as a catalyst for renewal in the Newham area. "
The apprentices at the site are gaining valuable skills, knowledge, and experience every day while working on this project, giving these young people from the local area the best possible start for a long and successful career in construction. "
Looking forward, the hundreds of affordable homes Manor Road Quarter will deliver in Canning Town are going to fundamentally reimagine the space for future generations. Not only will these homes help ease the housing crisis in London, but Newham's residents and families will be supported by a high-quality, sustainable, green and community focused environment. "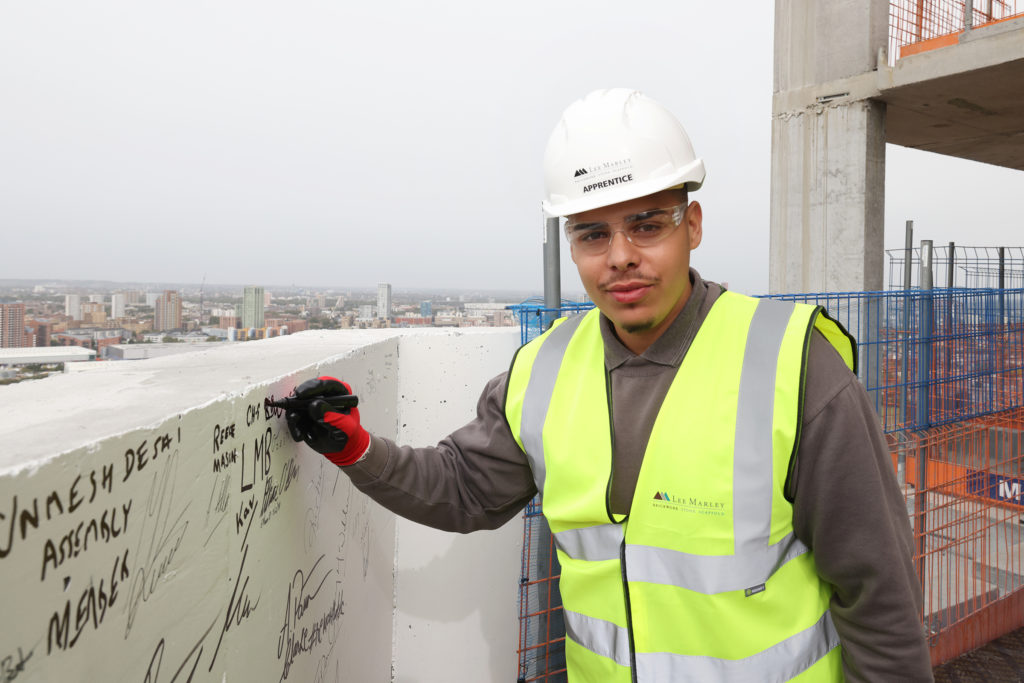 In July, the second of Manor Road Quarter's three phases was granted planning consent and the planning application for the project's third phase is due to be submitted to the London Borough of Newham in early 2024. Following its approval, the second phase is scheduled to start on site in Summer 2024.
The completed neighbourhood's new 2.9 acre park will provide a stunning, wildlife friendly environment to spend time in for both residents and the wider community. The green space will also help promote active travel through new walking and cycle routes – creating a vibrant, inclusive, and connected community space.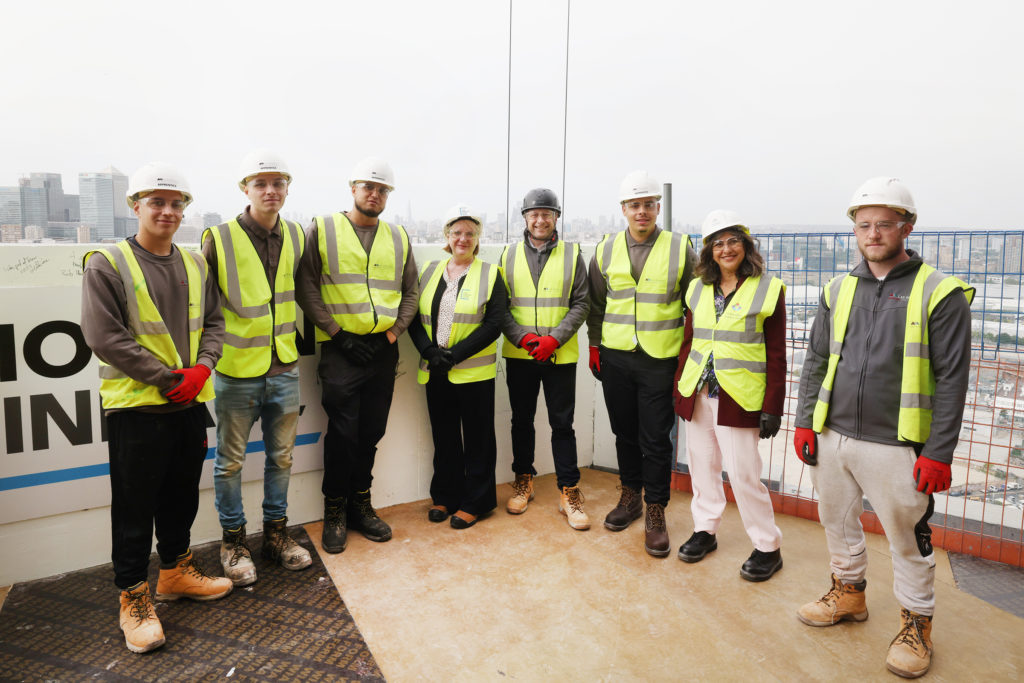 stories
Mentoring excellence: How Muse is shaping careers for female work experience students
stories
Grainger acquire second phase of Hale Wharf regeneration
stories
Community conversation for Earlestown regeneration
stories
PODCAST: Right place, right time
stories
Muse expands with new appointments in the Midlands
stories
Lewisham Gateway Part I: Reprioritising people and place
stories
Lewisham Gateway Part II: Unlocking an urban riverfront
stories
Slough – 10 Years of Regeneration
stories
One year as an apprentice at Muse
stories
Nurturing the next generation takes inspiration and opportunity