Brentford bridge installation brings people together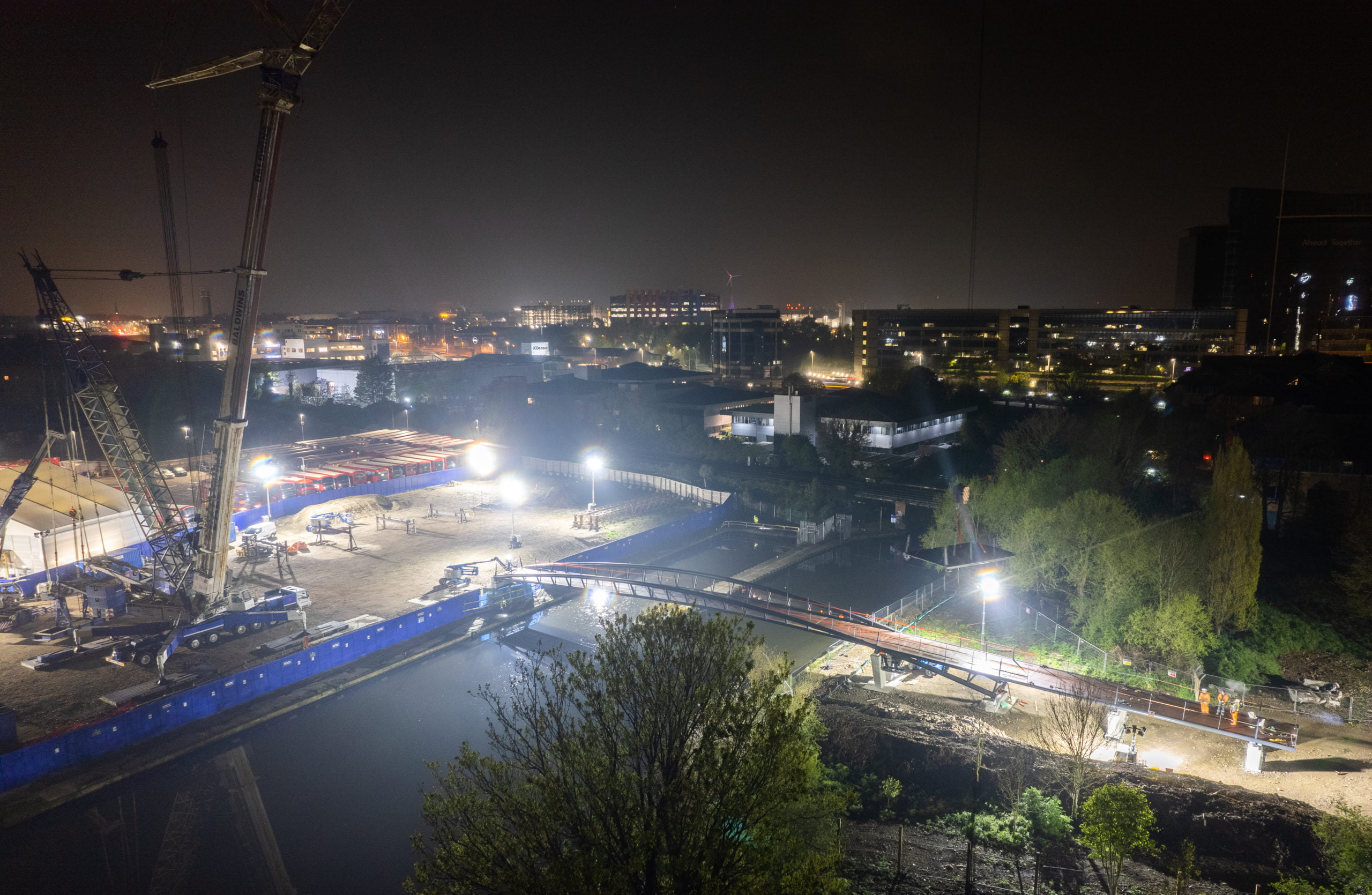 Our joint venture with the Canal & River Trust, Waterside Places, together with partners, McAleer & Rushe and London Borough of Hounslow, have lifted a striking bridge into place at Brentford Lock West, which will unlock the final part of regeneration and bring people together in the town.
The new bridge across the Grand Union Canal has active travel at its heart and will be accessible to pedestrians, buggies and cyclists, but importantly will substantially reduce travel time to Brentford train station and wider areas of the town. Additional work has included improvements to Robin Grove Recreation Ground with Waterside Places also contributing funds towards lighting, CCTV and landscaping improvements.
We're already on site getting ready for the third and final phase of the development, as well as building a new bus depot for Metroline, which operates several bus routes across London. The final phase of this vibrant and diverse neighbourhood, which is anticipated to begin in 2024, will deliver an additional 452 new homes, including 187 affordable, alongside flexible commercial space.
A new public square will be fronted by commercial and retail spaces, along with a new frame overhanging the canal, which mirrors the existing overhanging warehouse and recognises the industrial heritage of the area. Towpath improvements, new mooring facilities and the renovation of the existing dock will enhance this stretch of the waterway. To promote sports and leisure activities, a new waterfront community facility will be provided for use by local sports clubs.
James Hanford, senior development manager at Waterside Places, said:
Connecting communities and places, is what we're all about. This bridge will do just that and we can't wait to see it open to the public."
Together with our partners, we've been working in Brentford for many years, unlocking an unused area of the canal and transforming it into a stunning waterside community, that'll leave a positive, long-lasting legacy for many years to come."
Dan Bowring, Syon and Brentford Lock ward councillor, said: "Brentford is a town of bridges, in a little over two square miles we have over 30 bridges, amidst a deep and rich history which saw Anglo Saxons, Romans, and Celts all crossing the river here. Even the name Brentford means 'to cross the river Brent'.
"This bridge is the latest chapter in that story, and it's a beautiful accessible bridge, utilising quality British engineering, and architectural elegance. But more than just being beautiful, it is playing a vital part in the wider drive to connect and transform Brentford, breathing new life into a previously isolated and cut off area.
It's important that new developments in the borough have a positive impact on the wider community and this  project is helping to bring our communities closer together and unlocking access to the canal, green spaces and the new retail and leisure offering."
Jonathan O'Neill, senior director at McAleer & Rushe, said: "Our team on site engage with the local community on a daily basis and have felt the excitement to see this new bridge open which will have a tangible positive impact for years to come. Having delivered Phase 2 of the canalside homes back in 2018, we are thrilled to have been afforded the opportunity to return to Brentford Lock West to continue its transformation in both infrastructure improvements and the creation of new homes."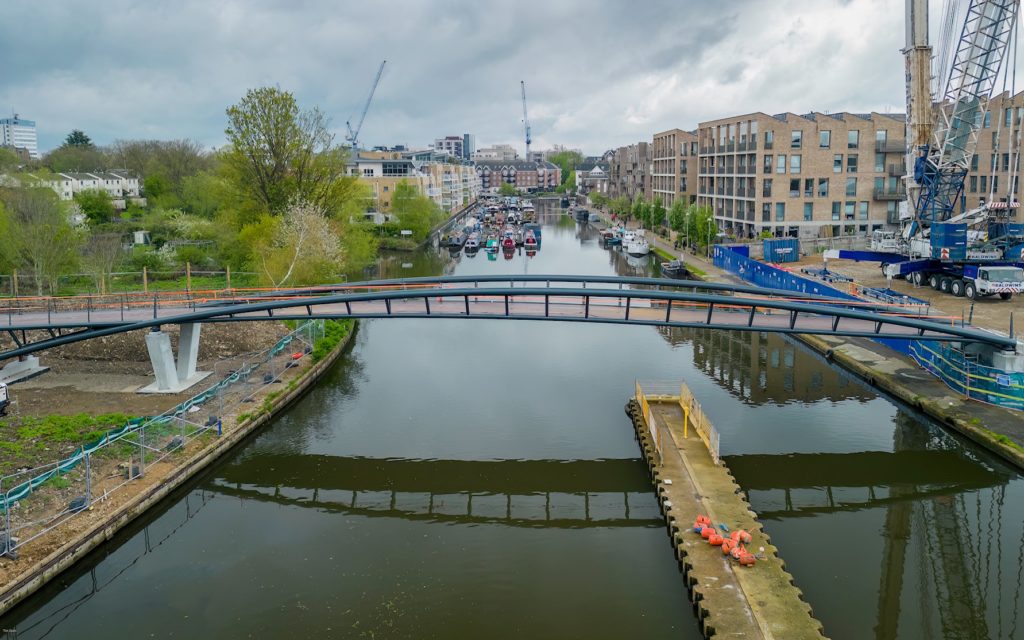 stories
Mentoring excellence: How Muse is shaping careers for female work experience students
stories
Grainger acquire second phase of Hale Wharf regeneration
stories
Community conversation for Earlestown regeneration
stories
PODCAST: Right place, right time
stories
Muse expands with new appointments in the Midlands
stories
Lewisham Gateway Part I: Reprioritising people and place
stories
Lewisham Gateway Part II: Unlocking an urban riverfront
stories
Slough – 10 Years of Regeneration
stories
One year as an apprentice at Muse
stories
Nurturing the next generation takes inspiration and opportunity