Bringing The Arc Cinema to Forge Island, Rotherham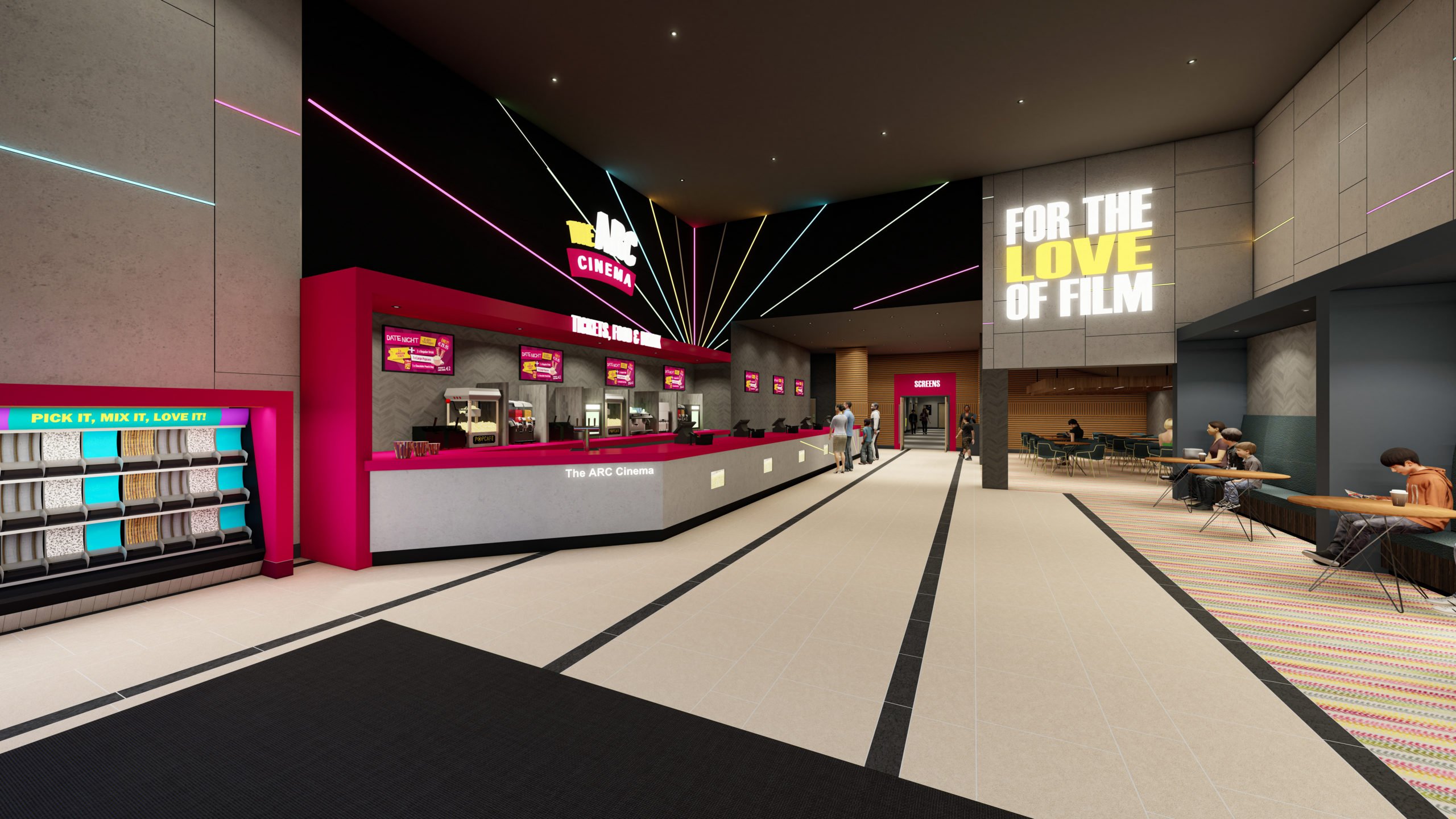 Brian Gilligan, director of The Arc Cinema – an independent company which is set to open the first cinema in Rotherham in more than 30 years at Forge Island – tells us more about the history of the company and how he can't wait to bring a big screen experience that combines both luxury and affordability to the town.
The cinema business was not something we had initially intended to go into. It found us back in 2014 when we opened our first cinema in a shopping centre that we ran in Drogheda, a town 30 miles from Dublin, thinking a cinema would attract more people to the centre. We had no idea that one day we'd have 12 locations spanning across the UK and Ireland with three more in the works in just a short span of time – or that we'd enjoy it as much as we have!
At The Arc Cinema, we believe everyone should get to experience the magic of the movies on the big screen. Unfortunately, Rotherham has been underserved of cinema facilities for so long, with the nearest cinema over in Sheffield. We're excited to open in Forge Island next year and bring something new to the town and make it easier for locals to experience movies how they were intended to be seen.
Our cinemas are known for their top-class facilities, and we're proud to say that the new location at Forge Island will be no exception. Every seat will be a comfortable, leather, electric recliner with plenty of legroom, providing a luxury experience but at an affordable price. We'll have two flagship Hypersense screens, including Dolby Atmos sound a giant screen and a 4K Laser projector – which creates a truly immersive experience. Additionally, we'll also have six medium-sized screens that provide an intimate atmosphere for smaller showings – perfect for our popular events like 'Silver Screen' and 'Kids club' which we will most certainly be launching in Rotherham.
We don't just pride ourselves on our cutting-edge cinematic technology, we also place a strong emphasis on building personal connections within the local community, similar to Muse, we believe the best thing we can build is a relationship. Our aim is to create a meaningful place that belongs to the people of Rotherham just as much as it belongs to us. The Muse team made it clear from the start that they wanted to attract independent companies who would create a place that is special and unique to Rotherham, and this ethos really chimed with us."
We're planning on hiring a team of individuals at Forge Island who are from the Rotherham area and know it well. This local insight will enable us to create a warm, welcoming and inclusive atmosphere for our visitors, where they can feel comfortable and enjoy the experience from the moment they walk through the door. We also like to give back to our local communities whenever we can. In other locations, we have sponsored local sport teams and invited student filmmakers from the area to exhibit their work on our big screens. This non-profit work is something we plan on continuing at Forge Island as the people of Rotherham are very important to making this location a long-term success.
We've come a long way from our humble beginnings, but our success is a testament to the importance of building these key relationships within the local community. We hope Forge Island is a hit with locals and visitors alike. We look forward to working in partnership with Muse and seeing what the future holds when we open in 2024."
stories
VINCI named as contractor for first phase of St Helens regeneration
stories
Manor Road Quarter reaches highest point
stories
CASE STUDY: Measuring the placemaking impacts of housing-led regeneration
stories
£69.2 million investment confirmed by St Helens Borough Council
stories
Celebrating Brixton's heroic history
stories
Piecing together the jigsaw of Bromley-by-Bow
stories
Forge Island at Rotherham Show
stories
Second community conversation for Prestwich Village regeneration plans
stories
Helping Manchester towards a net zero future
stories
Salford Red Devils Foundation: changing lives through sport, health and education