BT building in Salford reaches highest point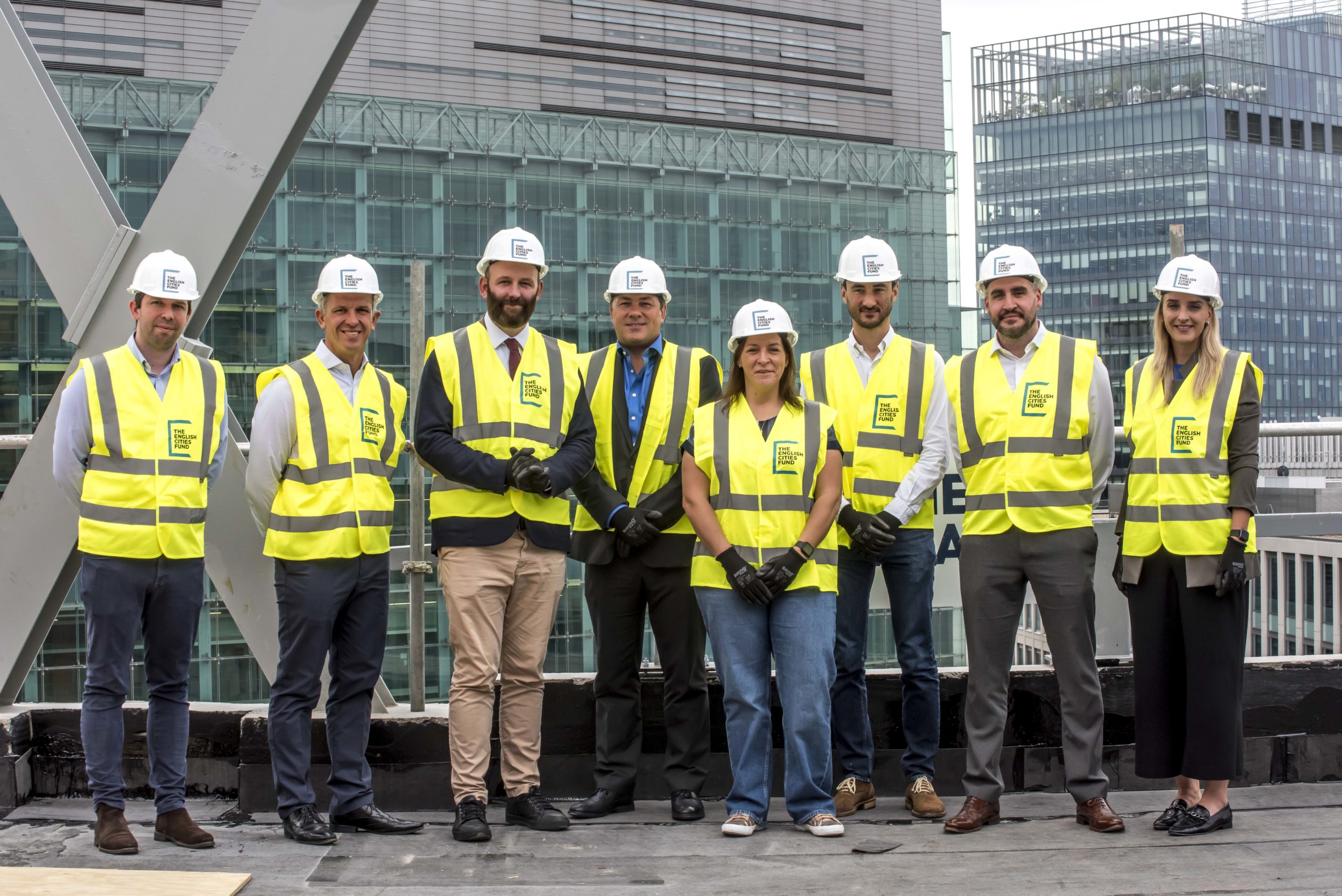 Iconic office development, Four New Bailey, which will become BT's new home, has reached its highest point with partners coming together to celebrate the milestone.  
The innovative office at New Bailey in the heart of Salford, which forms part of our wider £1bn transformation of Salford Central, will provide BT employees with stunning communal spaces, along with a roof terrace offering panoramic views across the city. 
BT employs more than 9,700 people across the North West and generates a £1.7bn for the region's economy. 
During the event, the team took to the rooftop, alongside colleagues from our joint venture, The English Cities Fund (ECF), and city mayor, Paul Dennett, who praised ECF for bringing both new homes, businesses and vibrancy back into the city. 
Phil Mayall, director at ECF, said:
It was great to have the city mayor and partners join us on site to celebrate the topping out of Four New Bailey, which is certainly a cause for celebration and we look forward to welcoming BT to New Bailey when the building opens."
Together with the council, we're continuing to deliver the Salford Central story at scale and pace, with 20 phases delivered in just nine years. We're another step closer to completing the wider 50-acre masterplan, which has provided real benefits for the Salford community."
Salford City Mayor, Paul Dennett, said: "The topping out of Four New Bailey is great news for the city. "The construction phases in the area have provided jobs as well training opportunities for local people to get involved with. 
"The area has now been totally transformed with prime office space and first-class high-quality facilities for people to work in as well as the high-quality public realm. I look forward to welcoming the 2,000 workers who will be based in the building to Salford, and I hope they are looking forward to starting work here." 
The English Cities Fund is our joint venture with Legal & General and Homes England. 
stories
Mentoring excellence: How Muse is shaping careers for female work experience students
stories
Grainger acquire second phase of Hale Wharf regeneration
stories
Community conversation for Earlestown regeneration
stories
PODCAST: Right place, right time
stories
Muse expands with new appointments in the Midlands
stories
Lewisham Gateway Part I: Reprioritising people and place
stories
Lewisham Gateway Part II: Unlocking an urban riverfront
stories
Slough – 10 Years of Regeneration
stories
One year as an apprentice at Muse
stories
Nurturing the next generation takes inspiration and opportunity