Celebrating progress at Lewisham Gateway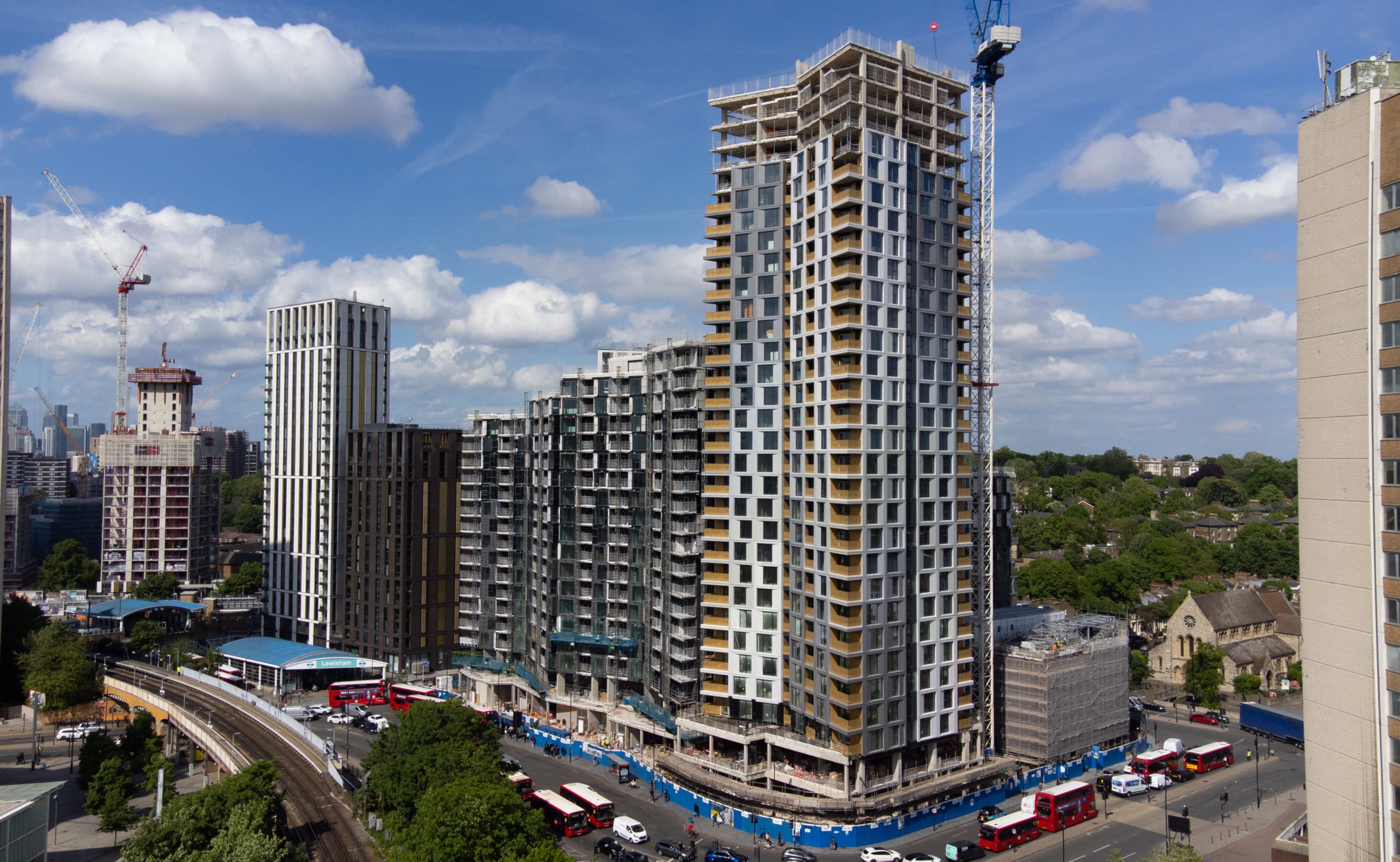 Partners behind one of South East London's best-connected communities gathered to celebrate the completion of the main structures. 
The final phase at Lewisham Gateway is currently under construction, which will be the last piece of the jigsaw in creating a neighbourhood with 1,000 new homes, leisure facilities, a new park and commercial space, including a long-awaited Empire multiplex cinema. 
We joined contractor Balfour Beatty and Lewisham Council to take the Department for Levelling Up (DLU), Transport for London (TfL) and the Greater London Authority (GLA), behind the hoarding and highlight the many benefits the place will bring to the borough. 
By tackling both local housing need, while at the same time creating shops, workspace and a range of amenities, Lewisham Gateway has become a leading example of how a long-standing partnership between the public and private sector can transform a place to benefit the community. 
Partners have made sure that local talent has played a key role in the scheme's construction, by creating employment and training opportunities for local people. To date, 31 Lewisham residents have been employed, along with 104 weeks of time for apprenticeships and traineeships. 
Mike Auger, said:
So far, we've ploughed over £65m into activities that benefit local people and businesses, through apprenticeships, local employment opportunities, along with community activities and we're looking forward to increasing that figure throughout the rest of the build."
Our strong partnership between ourselves, the London Borough of Lewisham, GLA, DLU, and TfL, demonstrates that tangible, long-term benefits can be delivered when the private and public sector work in partnership."
Together, we're committed to creating a brighter future for everyone, by breathing new life into our towns and cities, driving investment where it's needed and creating opportunities to benefit all in our communities."
stories
Mentoring excellence: How Muse is shaping careers for female work experience students
stories
Grainger acquire second phase of Hale Wharf regeneration
stories
Community conversation for Earlestown regeneration
stories
PODCAST: Right place, right time
stories
Muse expands with new appointments in the Midlands
stories
Lewisham Gateway Part I: Reprioritising people and place
stories
Lewisham Gateway Part II: Unlocking an urban riverfront
stories
Slough – 10 Years of Regeneration
stories
One year as an apprentice at Muse
stories
Nurturing the next generation takes inspiration and opportunity