Executing the London Plan in Bromley-by-Bow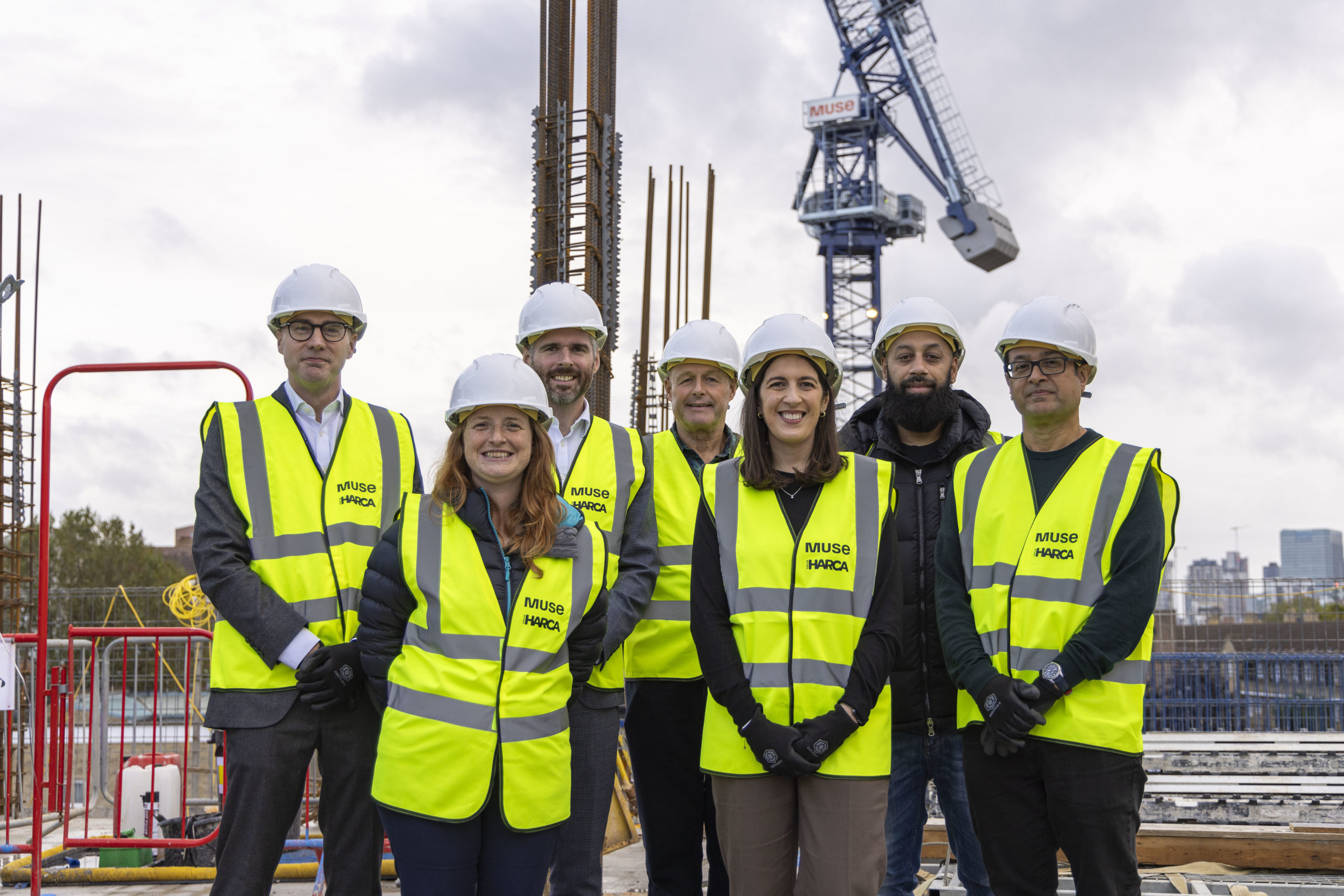 London's population has recovered from a pandemic-induced slump and is growing again, with the Greater London Authority (GLA) forecasting that the capital may add two million people by the middle of the 21st century. Two million more Londoners will certainly mean demand more affordable homes.
Since Sadiq Khan became Mayor of London in 2016 nearly 120,000 affordable homes have been built in the capital, equivalent to the housing stock in Plymouth. He has previously pointed to his efforts to increase the amount of affordable housing provided on major developments referred to him for planning approval. As a result, the average percentage of affordable homes on developments approved by Khan double from 22% in 2016 to 41% last in 2022.
The Mayor's London Plan has so far provided the blueprint for how the capital should develop over the next two decades, however it is the responsibility of each borough to make sure it happens.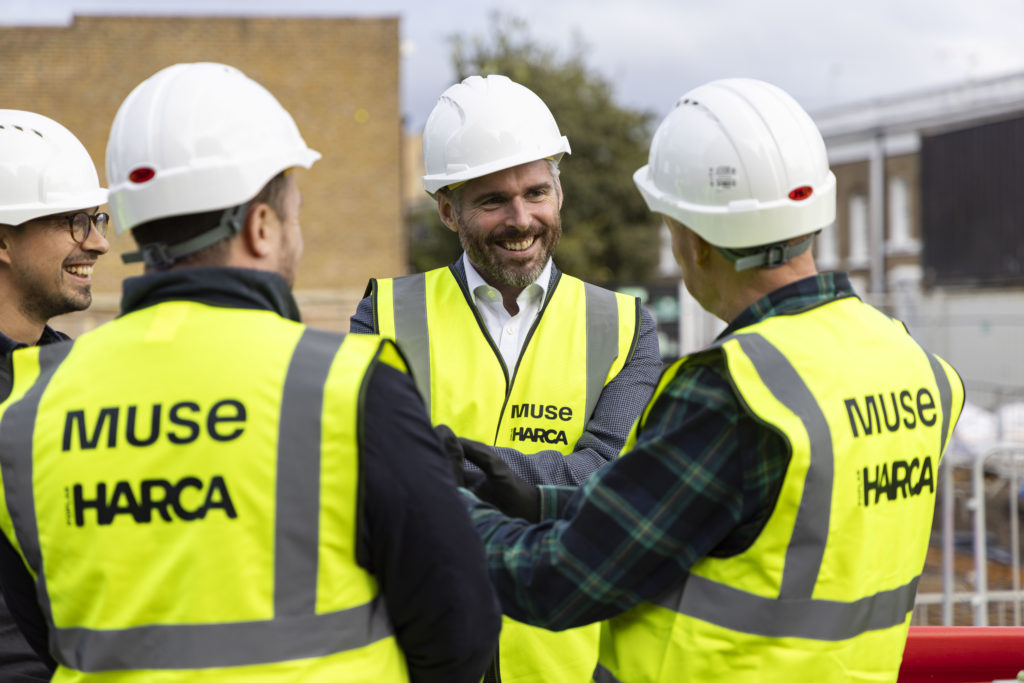 Tom Copley on site at Stroudley Walk in Bromley-by-Bow
In East London, Muse are working in partnership with Poplar HARCA to ensure the supply of affordable homes to the Bromley-by-Bow community. In October, the team welcomed the GLA's Tom Copley down onto site, to show how this new vibrant neighbourhood is taking shape.
Located between Bruce Road and Bromley High Street, Stroudley Walk will provide the local community with 274 new homes ranging in size from one to four bedrooms, from studio apartments to four-bedroom, terraced family homes.
Some 50% of the development will be affordable housing by habitable room. It will include 82 homes available for London Affordable Rent and 33 for shared ownership. All three- and four-bedroom homes will be delivered as London Affordable Rent for the families who need them most.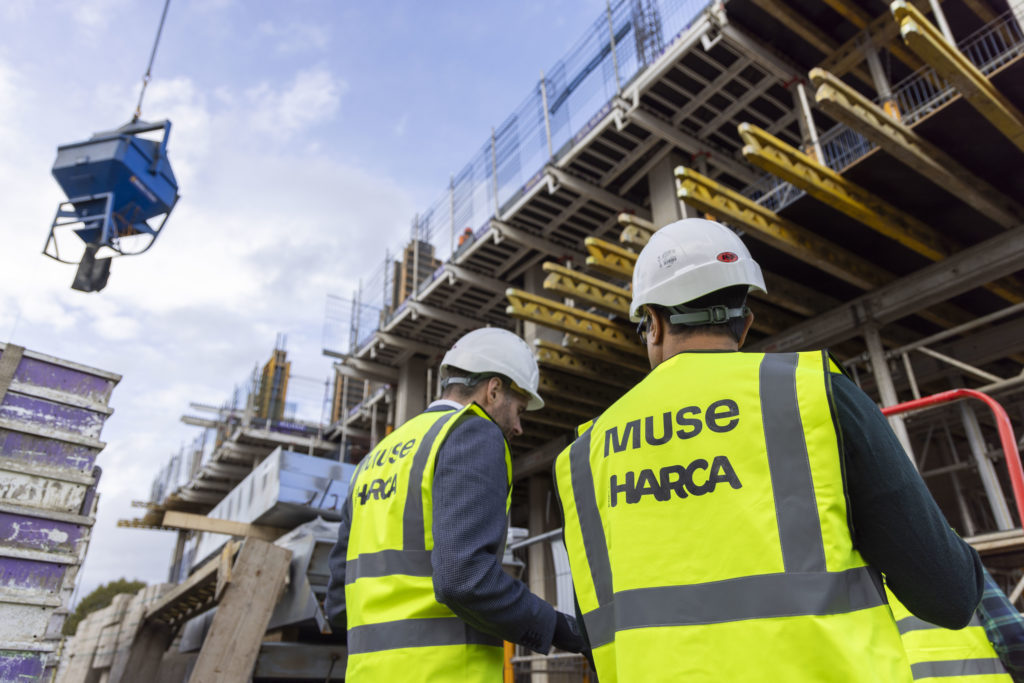 On site at Stroudley Walk
Stroudley Walk is being designed with its diverse community in mind. Through community conversations with residents, businesses and local people, Poplar HARCA and Muse are creating a neighbourhood that will meet its housing, green space, connectivity, and commercial needs.
Sitting close to the heart of Bromley-by-Bow, Stroudley Walk will deliver shops, open spaces including 33 new trees and additional plants, and a community café on the ground floor, providing spaces for the wider community to enjoy.
Stroudley Walk is another great example of how the GLA is supporting partnerships like Muse and Poplar HARCA, to deliver inclusive, vibrant, affordable neighbourhoods in the capital.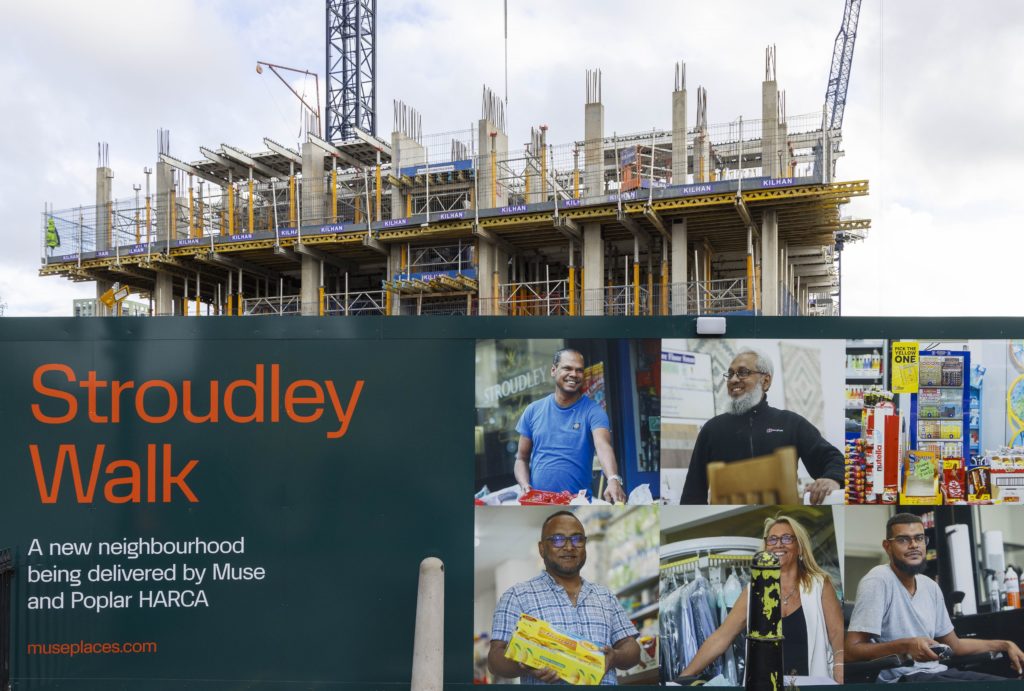 Stroudley Walk hoarding dedicated to local shop keepers in Bromley-by-Bow
stories
Five Minutes with Vytautas Bublys – an apprentice at Lewisham Gateway
stories
Lewisham Gateway Part III: Delivering a better place, from start to finish
stories
Mentoring excellence: How Muse is shaping careers for female work experience students
stories
Grainger acquire second phase of Hale Wharf regeneration
stories
Community conversation for Earlestown regeneration
stories
PODCAST: Right place, right time
stories
Muse expands with new appointments in the Midlands
stories
Lewisham Gateway Part I: Reprioritising people and place
stories
Lewisham Gateway Part II: Unlocking an urban riverfront
stories
Slough – 10 Years of Regeneration