Greenhaus: how do we deliver affordable, Passivhaus homes?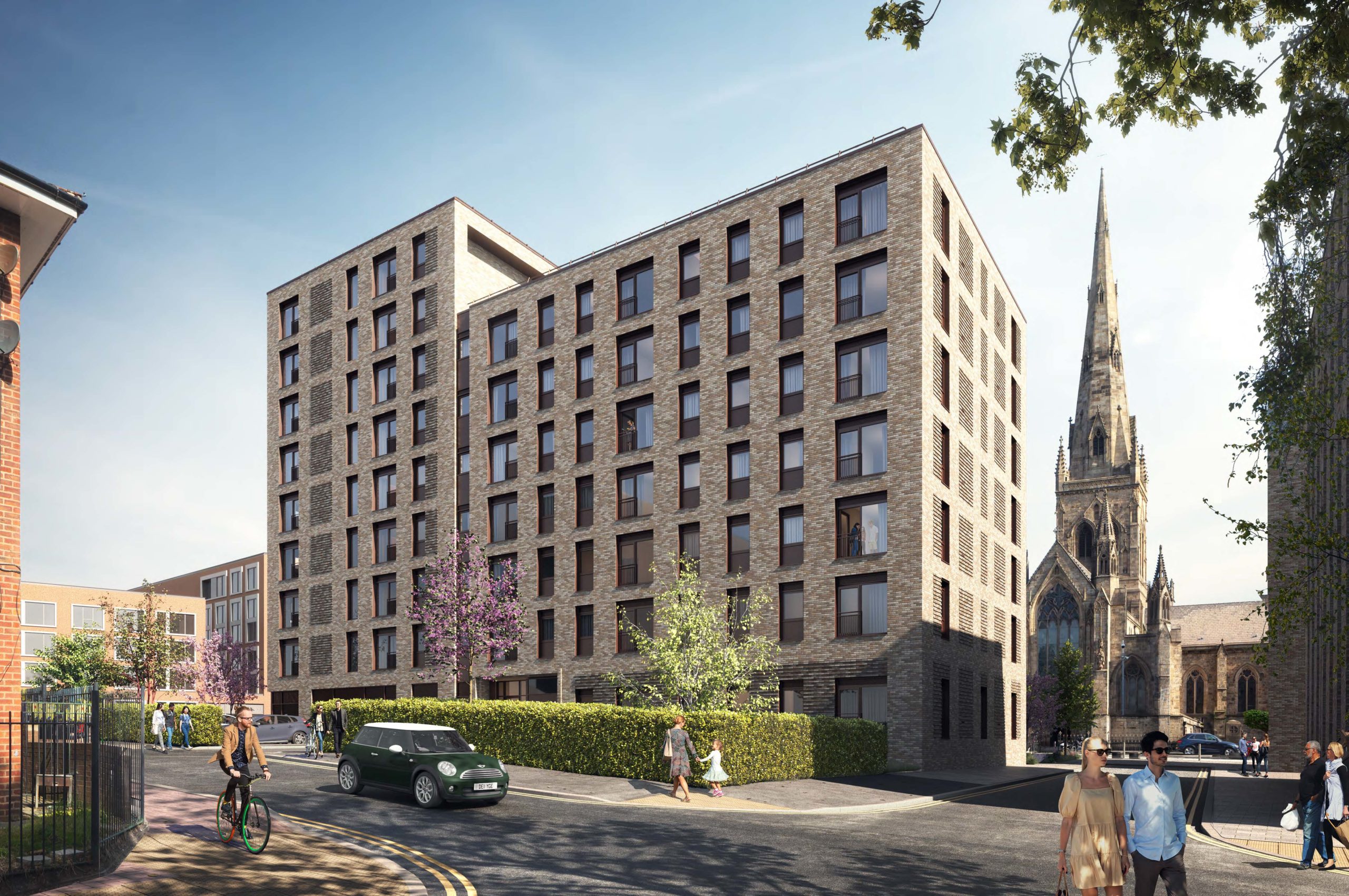 In our latest blog post, Project Director Simon Hourihan, tells us about Greenhaus in Salford, where we're delivering one of the UK's first multi-storey, certified Passivhaus living space and the largest certified development in the North West.
Tell us a bit more about Greenhaus
Greenhaus is the latest collection of homes in our Chapel Street community in Salford. As part of The English Cities Fund, our joint venture with Homes England and Legal & General, we're working with Salford Council on the £1bn regeneration of Salford's historic centre.
Thanks to an ambitious shared vision and a strong, lasting partnership, Salford Central is now a community of world class workspaces and over 1,000 new homes.
Working with Salix Homes, at Greenhaus we're creating 96, certified Passivhaus homes in the heart of Salford. It is 100% affordable, will be one of the UK's first multi-storey Passivhaus living spaces and the largest certified development in the North West."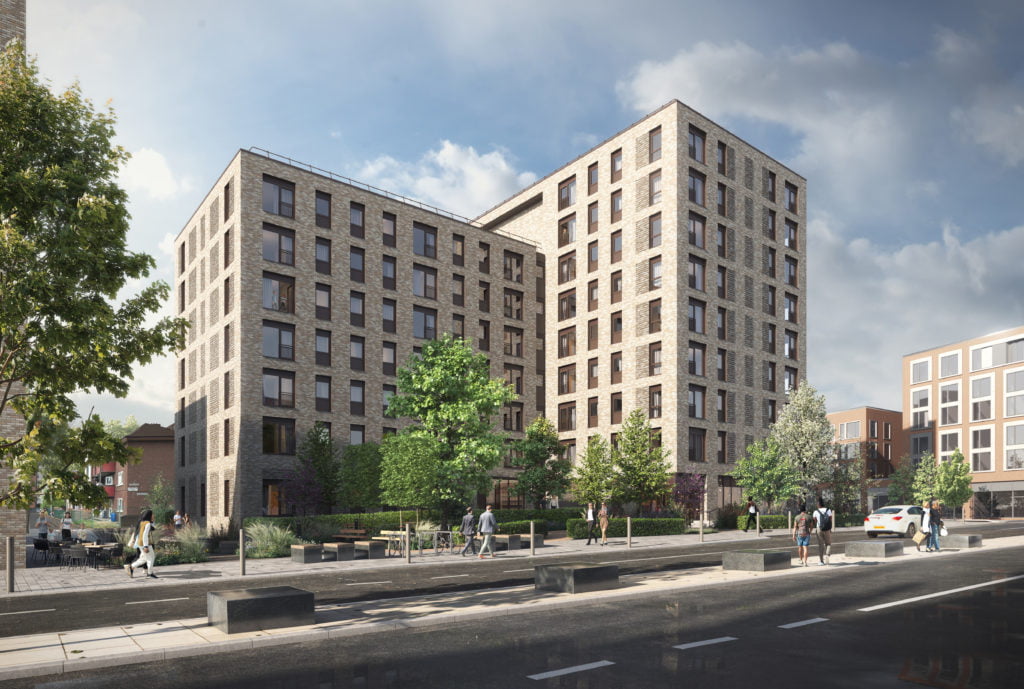 Greenhaus, Salford
What does Passivhaus mean?
Passivhaus is a voluntary energy and thermal comfort standard for buildings with set targets for compliance. It provides tools and processes to design, build, commission and hand over a low energy building with high thermal comfort and air quality.
The five key Passivhaus principles:
+ Use building physics to design an energy efficient building
+ Reduce the heating demand of the building
+ Consider all energy uses both regulated and unregulated
+ Use tried and tested energy modelling tools
+ Employ stringent quality control during design and construction
Passivhaus is widely considered to be one of the world's most rigorous low energy design standards. The energy targets are consistent with both the LETI and RIBA targets for the energy performance of net zero carbon compatible buildings.
At Greenhaus, this means homes are incredibly eco-friendly and will use between 70-90% less energy than traditional housing, helping residents to reduce their carbon footprint and bring down the cost of energy bills.
Sustainable features include triple glazing, the latest insulation technology, improved ventilation and airtightness, air source heat pumps and publicly accessible electric vehicle charging spaces.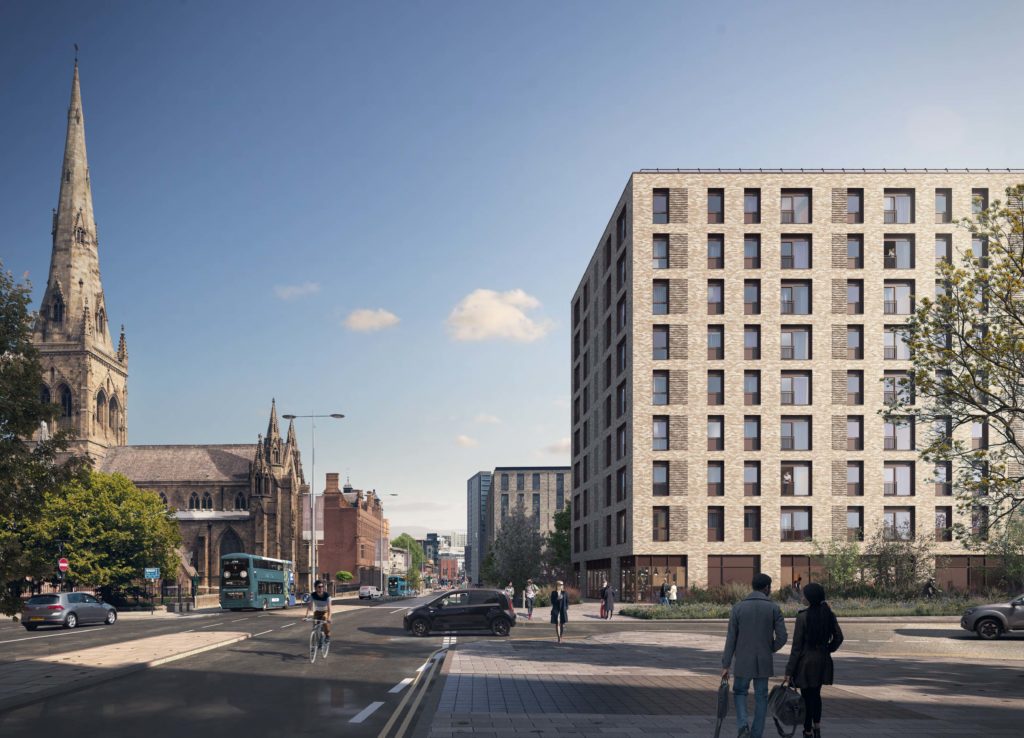 Greenhaus, Chapel Street
So how do we make Passivhaus homes accessible and affordable?
We believe that sustainable, high quality and low-cost living should be accessible to everyone, so we've partnered with award-winning Salford housing association, Salix Homes, to offer these homes in a mix of tenures, with rent-to-buy, affordable rent and social rent. Rent to buy customers will be able to rent a new home with affordable monthly payments at 80% of the market rate, whilst saving to purchase their home in the future.
This gives a wide range of customers the opportunity to own one of the most sustainable and high-quality homes in Greater Manchester.
Residents at Greenhaus will be joining a brilliant and well-established community in Salford filled with new homes, interesting people and businesses, amenities and green space, whilst being on the very edge of the city centre with great access to transport links.
stories
Mentoring excellence: How Muse is shaping careers for female work experience students
stories
Grainger acquire second phase of Hale Wharf regeneration
stories
Community conversation for Earlestown regeneration
stories
PODCAST: Right place, right time
stories
Muse expands with new appointments in the Midlands
stories
Lewisham Gateway Part I: Reprioritising people and place
stories
Lewisham Gateway Part II: Unlocking an urban riverfront
stories
Slough – 10 Years of Regeneration
stories
One year as an apprentice at Muse
stories
Nurturing the next generation takes inspiration and opportunity