Lights, camera... regeneration action!
The many steps required to deliver a transformational regeneration project sensitively, often means that the site in question is left vacant and/or unproductive for a period of time.
Facilitating a Meanwhile Use of the land, for an interim period before the construction work starts, can help us find another role for the site that adds value to the local community and supports engagement for the scheme to follow.
Options for meanwhile uses vary depending on the location and local needs and demands, however people's perceptions change faster when having new experiences and fun. We live in an experience economy, where people actively seek out all things new and different in leisure and entertainment. Being temporary, a thing of the moment, can just add to the buzz.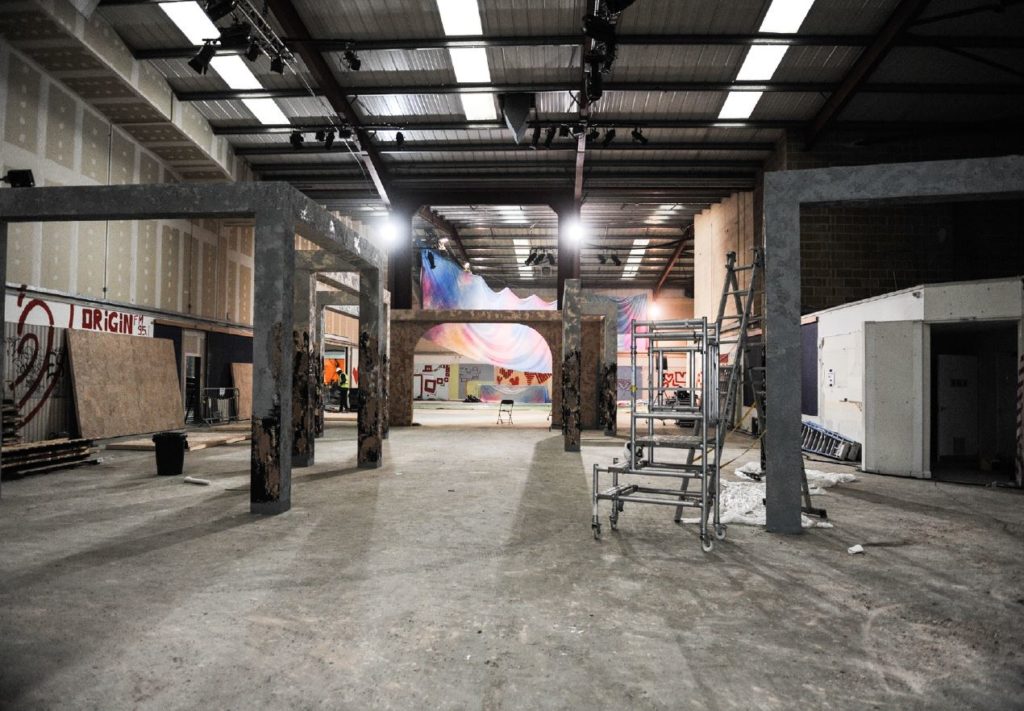 Manor Road Quarter Meanwhile Use in Canning Town
One of the options that has served the community well is working with Secret Cinema.  At Manor Road in East London, a scheme that is contributing to the wider regeneration of Canning Town, we teamed up with the London Borough of Newham and Secret Cinema to use the site as an indoor screening area. The activity took place before we started the construction phase and whilst planning and enabling works were ongoing.
Secret Cinema is an organisation that utilises empty spaces in well-connected locations to put on spectacular immersive movie experiences. Its team works with the movie studios create a captivating and atmospheric environment in the space where the film is being screened. It is a unique approach, and one that allowed us to bring the magic of the cinema to the community where we are working.
Canning Town sits on the northern side of the River Thames, not far from Royal Docks. It once stood at the heart of East London's industrial area and served as a busy hub housing workers and their families, many of whom were employed at the dockland wharves and warehouses of nearby Silvertown. The cultural history was as cosmopolitan and eclectic as you'd expect of an area where goods and ideas from every corner of the earth passed through daily. Yet Canning Town was heavily bombed during the Second World War and attempts at regeneration met with limited success. As industry and logistics began to move away from the 1970s onwards, Canning Town lost its identity and became typical of parts of the UK that struggled badly in the post-industrial era.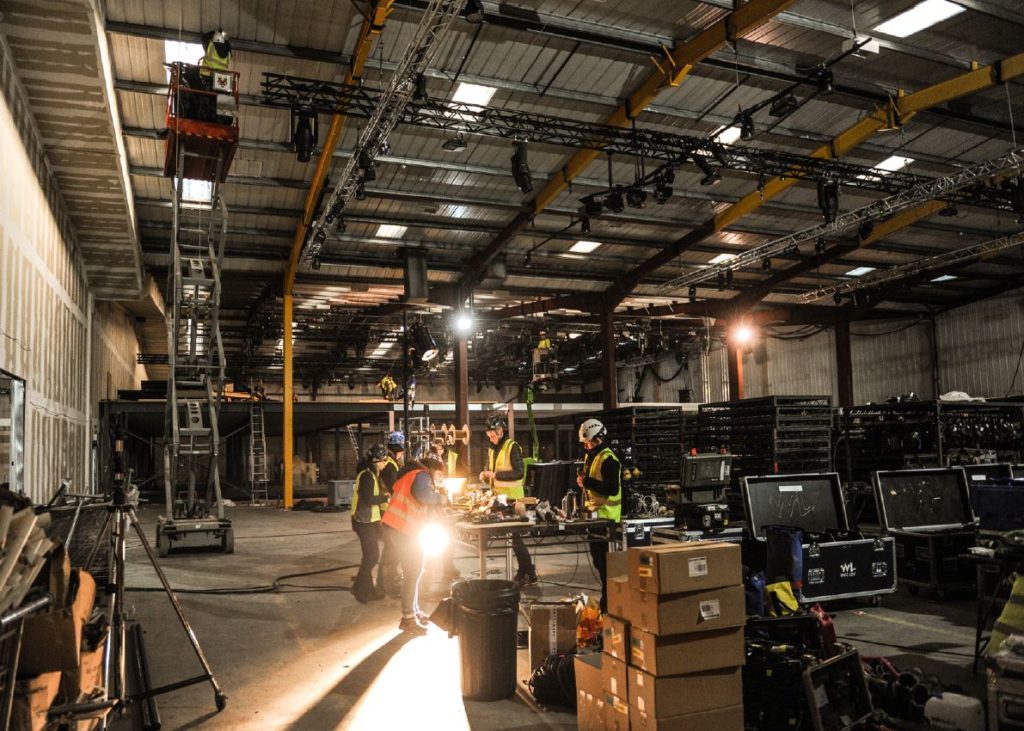 Works begin on site to transform the Meanwhile Use into the Secret Cinema
Muse is part of The English Cities Fund (ECF) partnership, along with Homes England and Legal & General. Through ECF we have been able to work with London Borough of Newham on creating a very different future, one that has seen that tide of decline reversed. Meanwhile Use has its place in that story and Canning Town is now becoming one of London's Zone Two hotspots, an up-and-coming area where young people are increasingly making a home as it offers good value.
Manor Road Quarter, our latest development in the area, will bring 804 new homes to Canning Town. It follows on from ECF delivering 652 homes, new retail and community spaces across the road at Rathbone Market.
As pleased as we are with the progress, we always knew that it would take time and creativity to bring confidence back to the area. We looked for ways to re-engage the community and that is where the relationship with Secret Cinema began. We saw an opportunity to use the vacant space where the Manor Road project would be built as a way of delivering fun and enjoyable social interaction. We have all seen classic images of American packed-out drive-in cinemas from the 1950s and Secret Cinemas plan centred on building the same sense of a community event.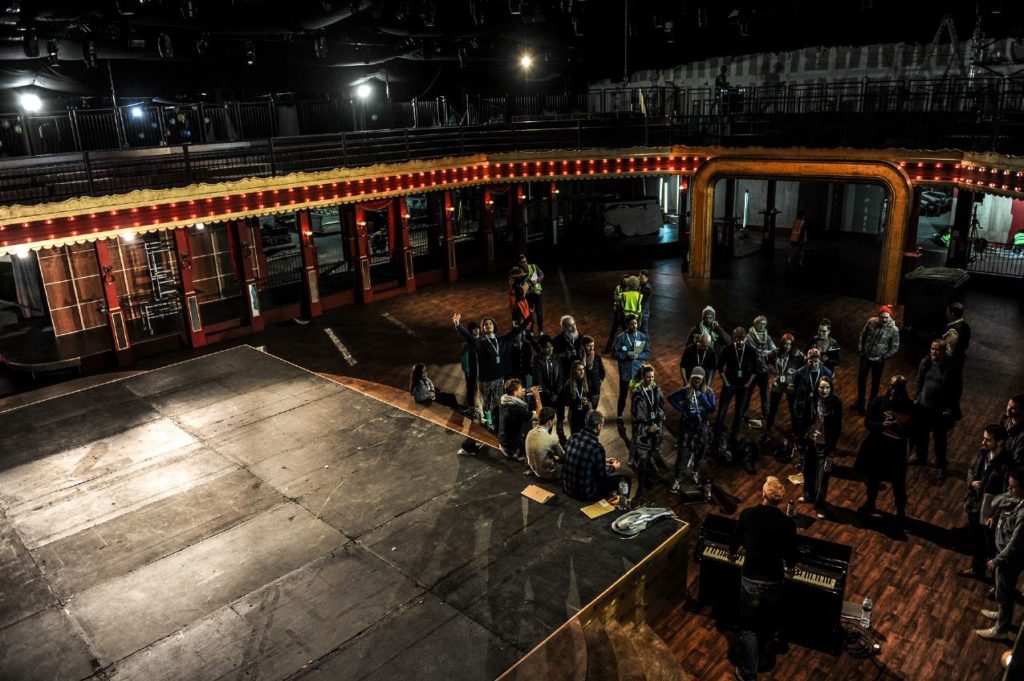 The Secret Cinema team in the transformed Meanwhile Use space at Manor Road Quarter
Through their screenings of Moulin Rouge, Blade Runner and Stranger Things, people of all backgrounds were able immerse themselves in their favourite worlds, whilst sparking community interest and excitement once again. The beauty of it was this was all able to happen whilst we were planning and applying for permissions on Manor Road Quarter, proving that there is never a moment to sit still with community engagement.
Providing an inclusive and accessible environment for people brings economic benefits – supporting local businesses through increased footfall – and an image boost. The Moulin Rouge and Blade Runner screenings generated over 130,000 ticket sales, and media coverage that reached 4.7 million Londoners. The programmes engaged over 1,500 Newham-based young people with performing arts workshops and 40 people entered full time employment. Some 20,000 local residents and college attendees were given the option of heavily discounted tickets, 1,800 people returning a second time.
For us, the right kind of Meanwhile Use can help unlock the potential of an area and raise the curtain on all the good things to come. We enjoyed our own experience of Secret Cinema and are always looking for other ideas to see what we can bring to other schemes in the future across London and the rest of the country.
stories
Mentoring excellence: How Muse is shaping careers for female work experience students
stories
Grainger acquire second phase of Hale Wharf regeneration
stories
Community conversation for Earlestown regeneration
stories
PODCAST: Right place, right time
stories
Muse expands with new appointments in the Midlands
stories
Lewisham Gateway Part I: Reprioritising people and place
stories
Lewisham Gateway Part II: Unlocking an urban riverfront
stories
Slough – 10 Years of Regeneration
stories
One year as an apprentice at Muse
stories
Nurturing the next generation takes inspiration and opportunity