Major coup as Muse hires its first head of social value & sustainability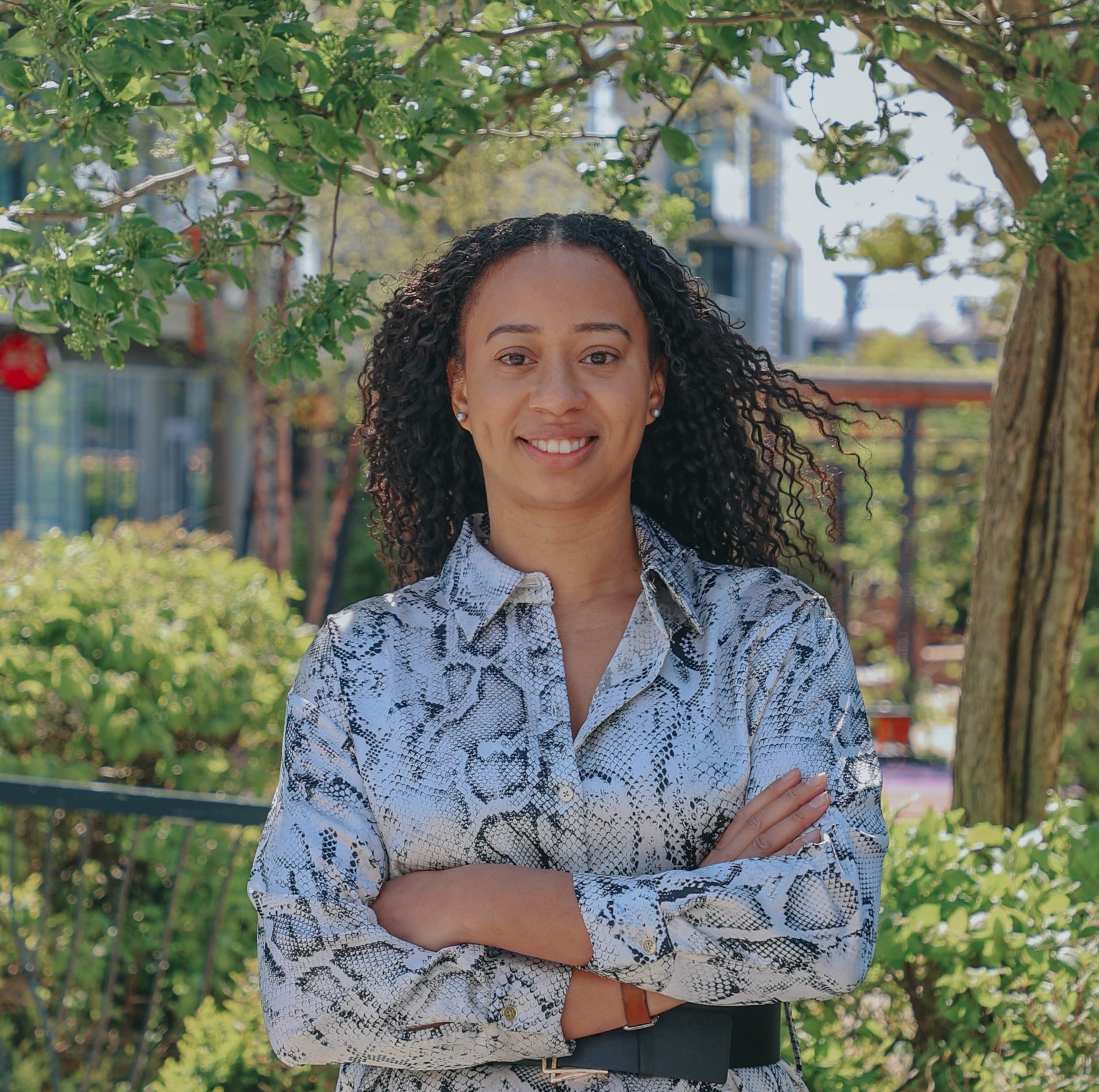 We've stepped our industry-leading approach to sustainability and social value forward, as former EMEA head of social value – sustainable operations at JLL, Syreeta Bayne, has joined our senior leadership team as our first head of social value and sustainability.
With approximately 15 years' experience, six of which were in the construction sector working at Interserve and BAM UK, Syreeta has created, led and consulted on various social and sustainability projects, in partnership with private and public sector clients including Southwark Council, Legal and General Investment Management, AVIVA, La Salle and Homes England.
One of Syreeta's main drives, will be to further develop our combined approach to social value, sustainability, equality, diversity and inclusion.
As a business, we use collaboration, experience and creativity to transform places and make economies and communities better. Working on the ground, with partners and within communities, to create beautiful, sustainable places for people.
Currently we're delivering a range of best-in-class sustainable buildings in partnership, including Eden, Salford (a 115,000 sq ft net zero in operation office building with Europe's largest living wall); Greenhaus, Salford (a collection of 96 Passivhaus-certified affordable apartments); the latest office phase at Talbot Gateway Blackpool (a 200,000 sq ft sustainable new regional home for the Department for Work and Pensions) and Manor Road Quarter, Canning Town (804 homes, with 402 affordable, complete with two-acre park) to name a few.
Mike Auger, managing director – South at Muse, said:
We're delighted to welcome Syreeta to the team, to lead our approach to sustainability and social value. As a nationwide placemaker, we have both a responsibility and an opportunity to do everything we can, working together to build a brighter future for communities right across the UK."
This is an exciting new role within our business, reflecting how critical sustainability and social value is to both our business, our partners and the built environment. It will provide added specialist support towards enhancing our position as an industry leader."
New head of social value and sustainability, Syreeta Bayne, said:
I'm excited to join the team and leading how we deliver sustainable regeneration and social impact. The business is in a really strong position in these areas, but knows it needs to constantly evolve to be ahead of the curve and create places that everyone can be proud of in generations to come."
stories
Eden: behind the façade – the sustainable user experience
stories
Digital Regeneration for the people
stories
A place in Newham's future
stories
Affordable apartment plans submitted for Peru Street, Salford
stories
Stockport MDC secures The English Cities Fund as partner in £250m transformation
stories
Latest St Helens town centre transformation plans revealed
stories
ECF signs agreement with Bradford Council for City Village
stories
Blue Peter visits school in Salford to film the installation of a living wall
stories
Muse scoops Developer of the Year title at North West Insider Property Awards
stories
Bringing The Arc Cinema to Forge Island, Rotherham