Meanwhile use as a powerful catalyst for urban regeneration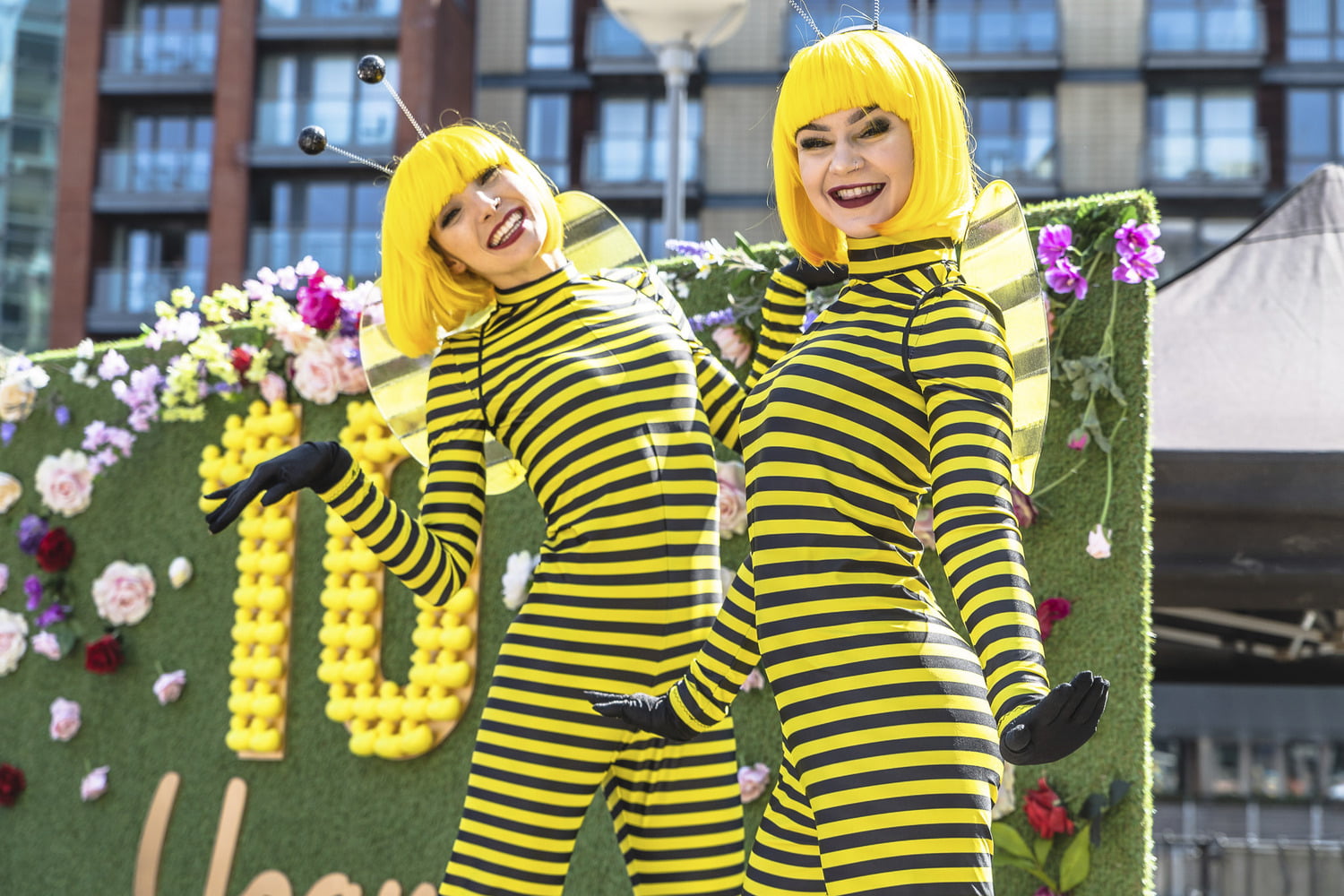 'Meanwhile use' is a powerful tool we can use to connect with our communities, boost the local economy, improve safety and enrich the area's cultural and social offer, all while we work hard behind the scenes to secure a place's bright future.
Regeneration is a complex process, bringing lots of different people and skillsets together to revitalise places and meet the evolving needs of communities. The aim to transform underutilised, derelict spaces into vibrant, functional, and sustainable new neighbourhoods can take many years to come to fruition.
Meanwhile use is a powerful tool to embed this change and help bring new spaces to life quicker. Through meanwhile use, the community start to benefit from the space straight away, while we continue work on long-term vision.
At New Bailey in Salford, we've employed meanwhile use throughout the project and have recognised many benefits as it has evolved. At Salford Central, we're working with Legal & General and Homes England, as part of our English Cities Fund joint venture, in partnership with Salford City Council.
Community Engagement
Meanwhile use provides an avenue for community engagement and participation in the regeneration process. By involving local people, business owners, community groups and artists, meanwhile use projects reflect the specific needs and aspirations of the community. This collaboration fosters a sense of ownership and pride, ultimately leading to a more inclusive and sustainable regeneration process.
At Salford Central we've engaged the local community in a programme of events such as a celebration of Roald Dahl for World Book Day, the annual Manchester Duck Race, litter picks, portrait drawing, outdoor fitness classes and mental health week tags, an initiative with Mind for Mental Health Week, where meaningful tags were placed around the public spaces to encourage mental health conversations.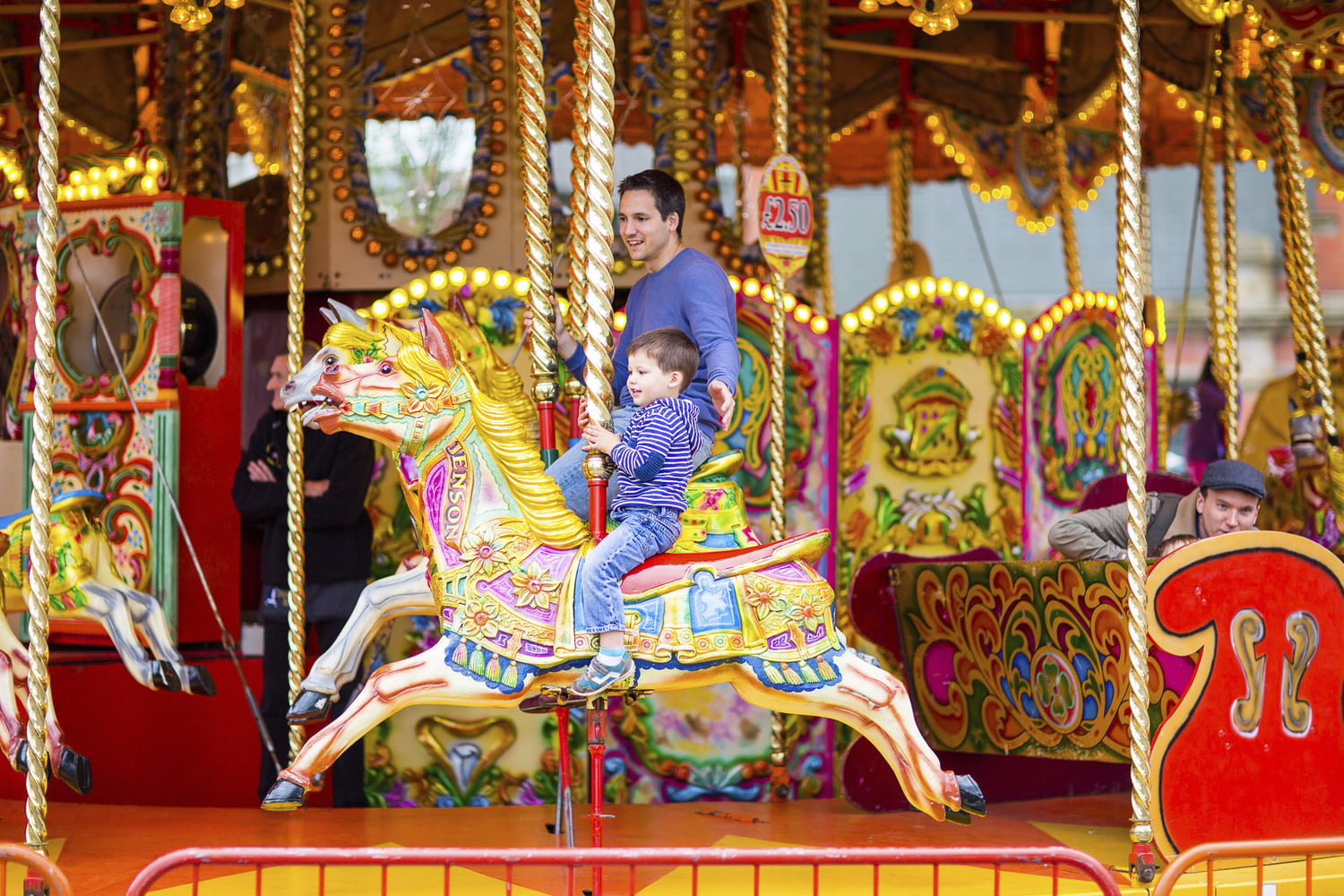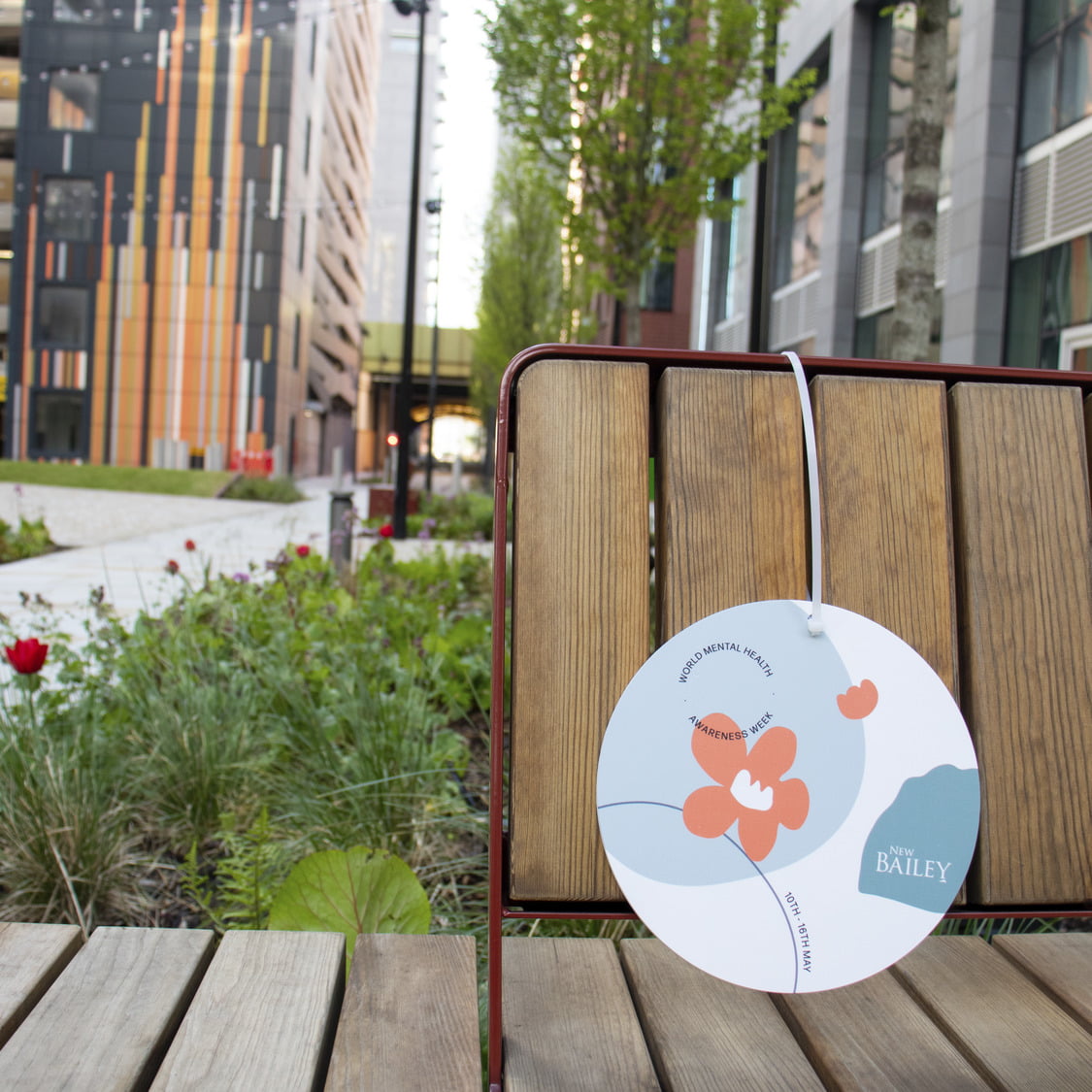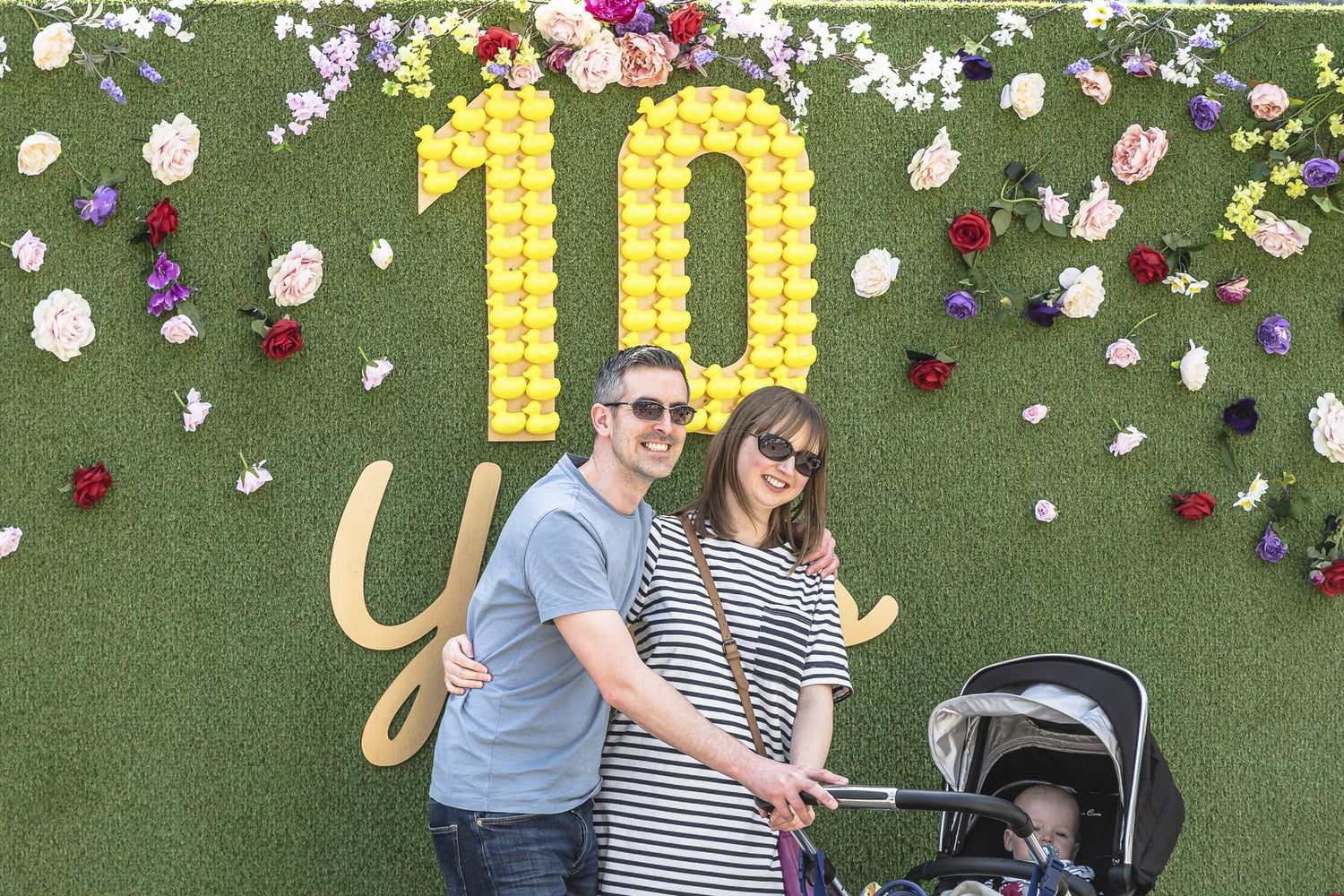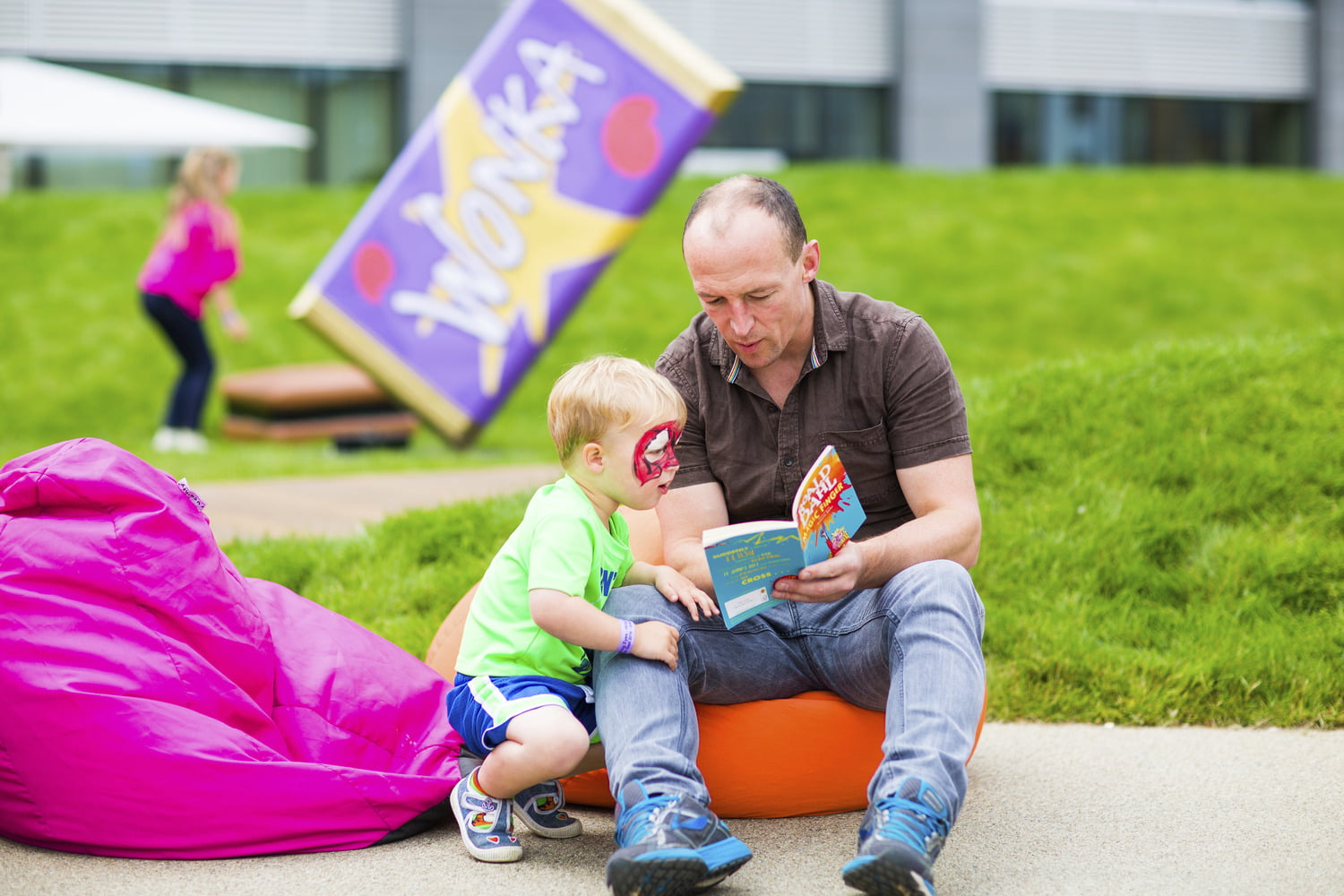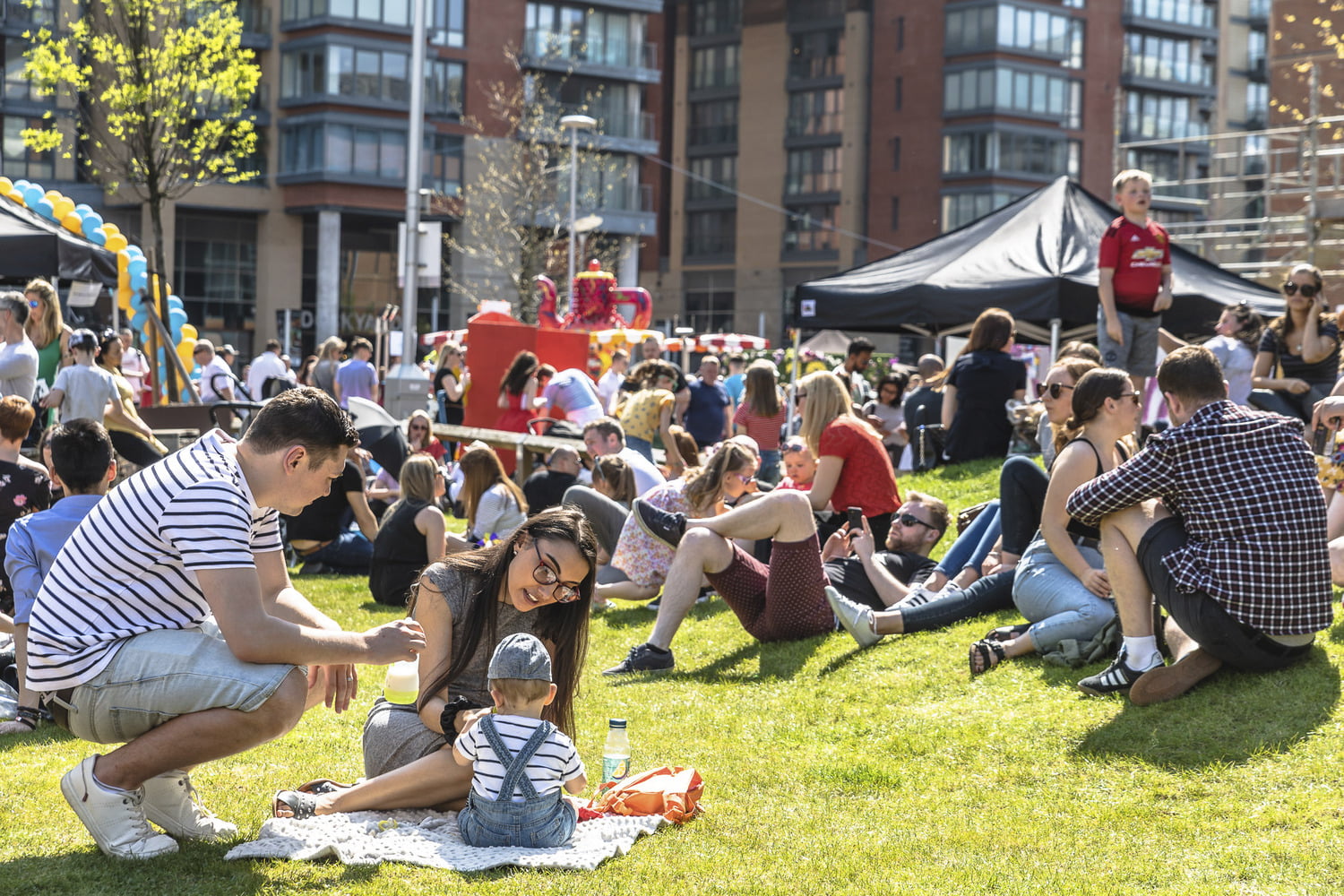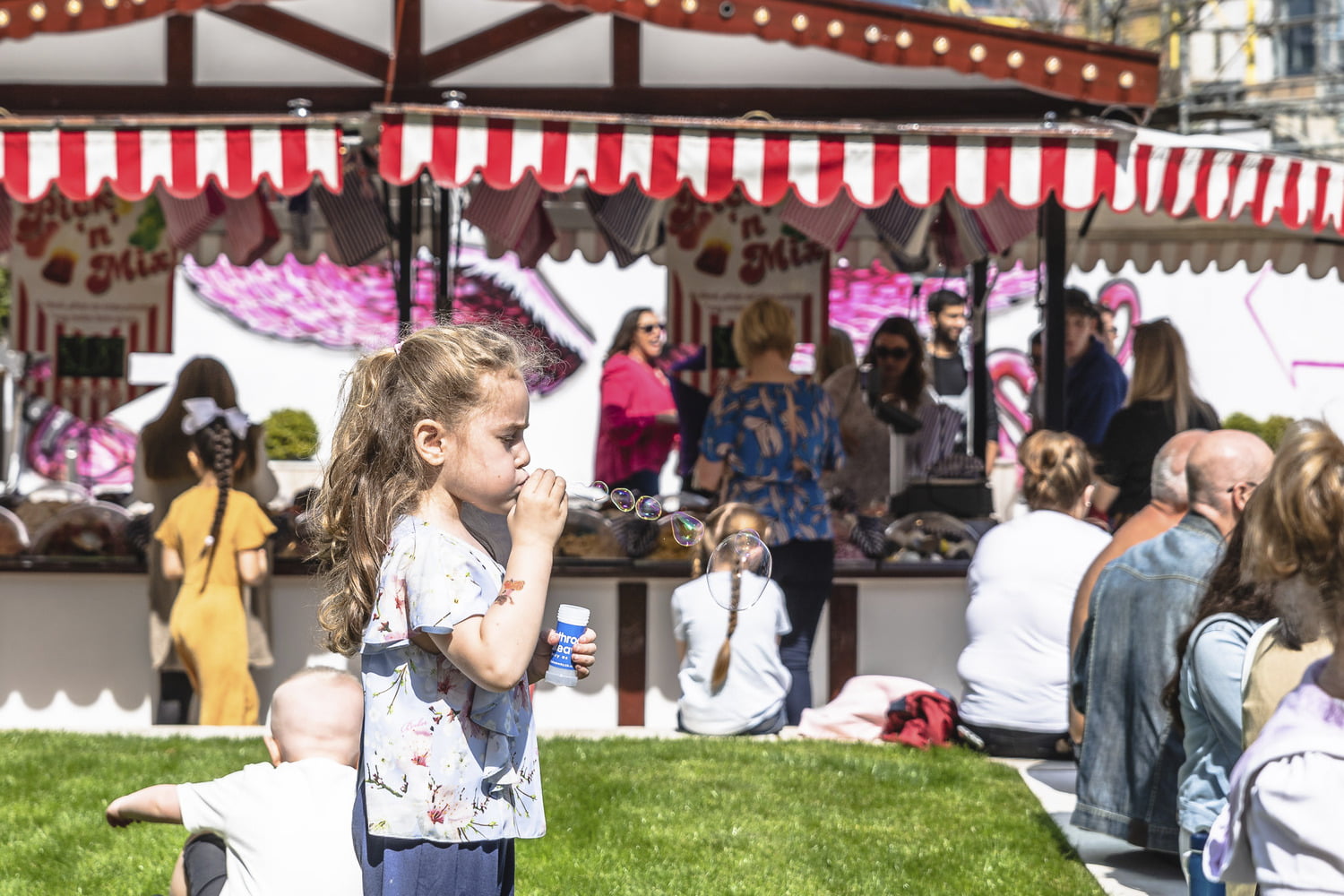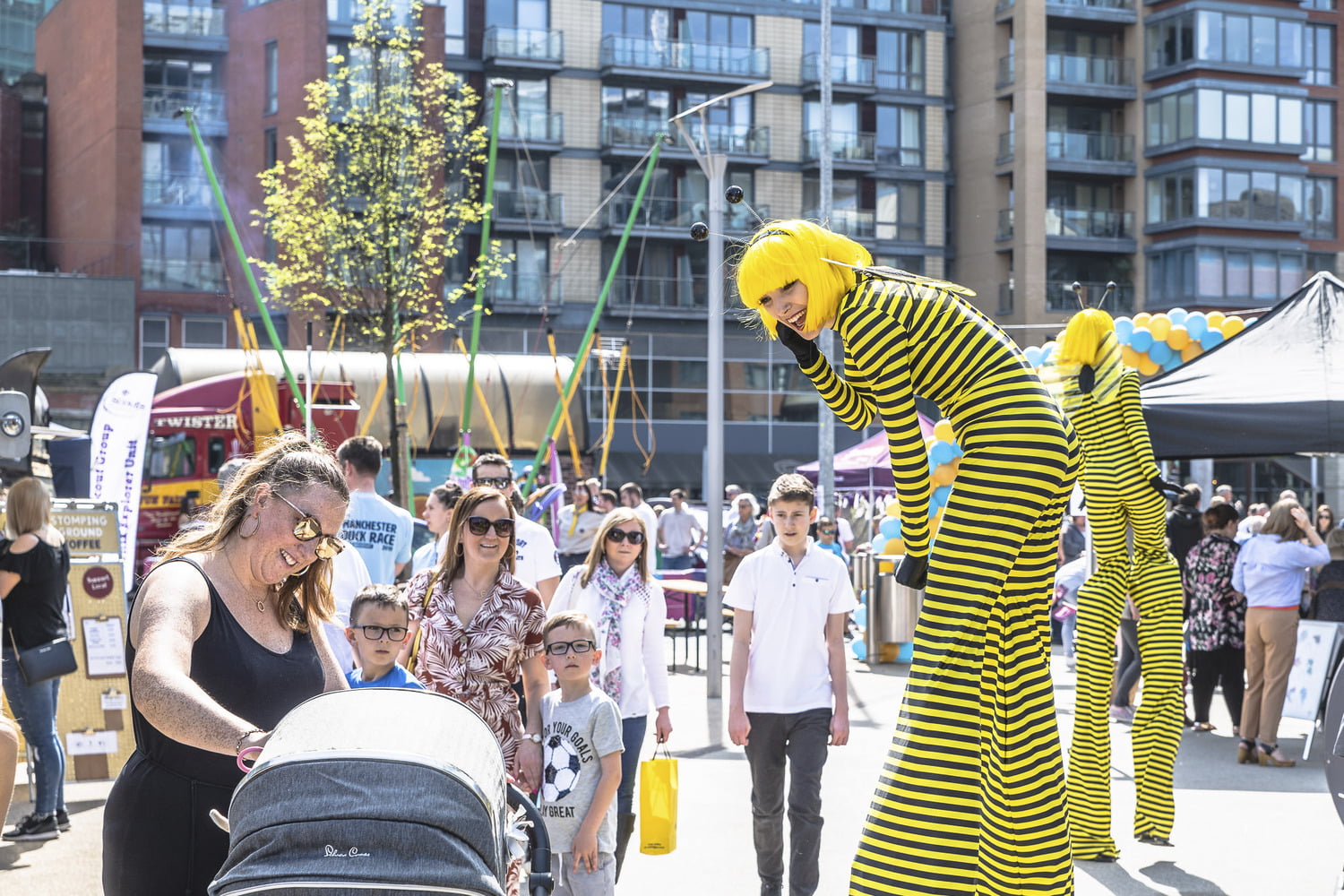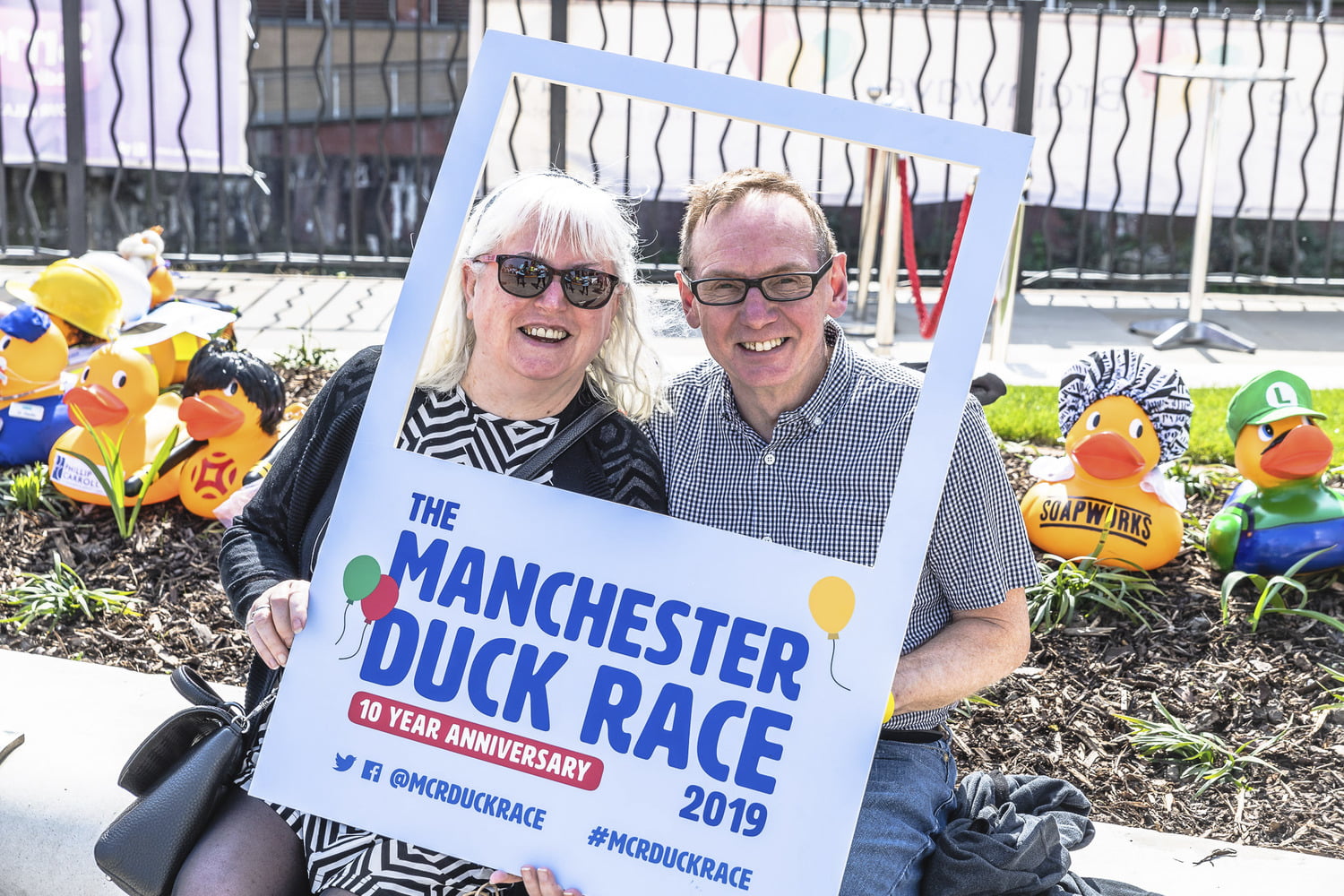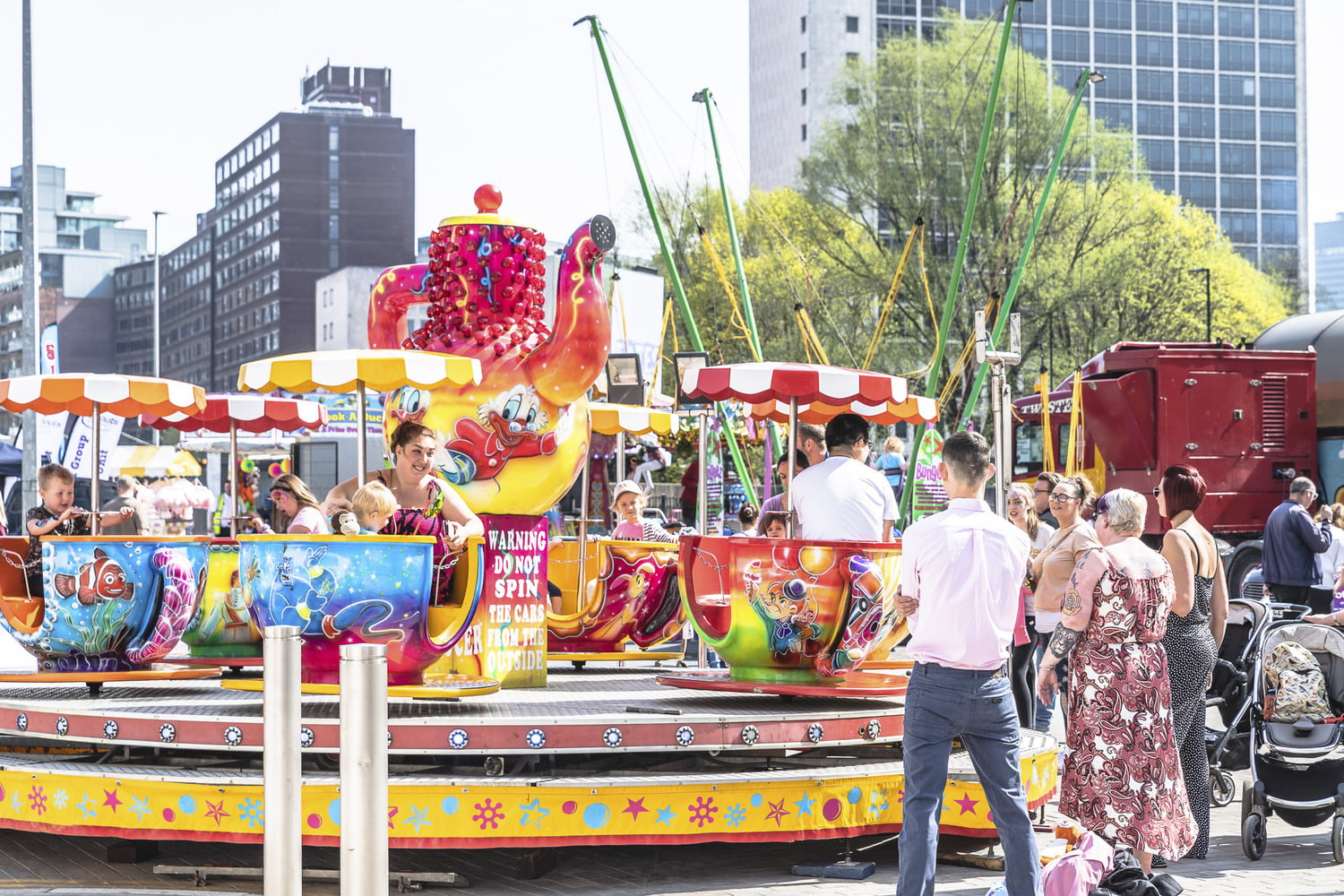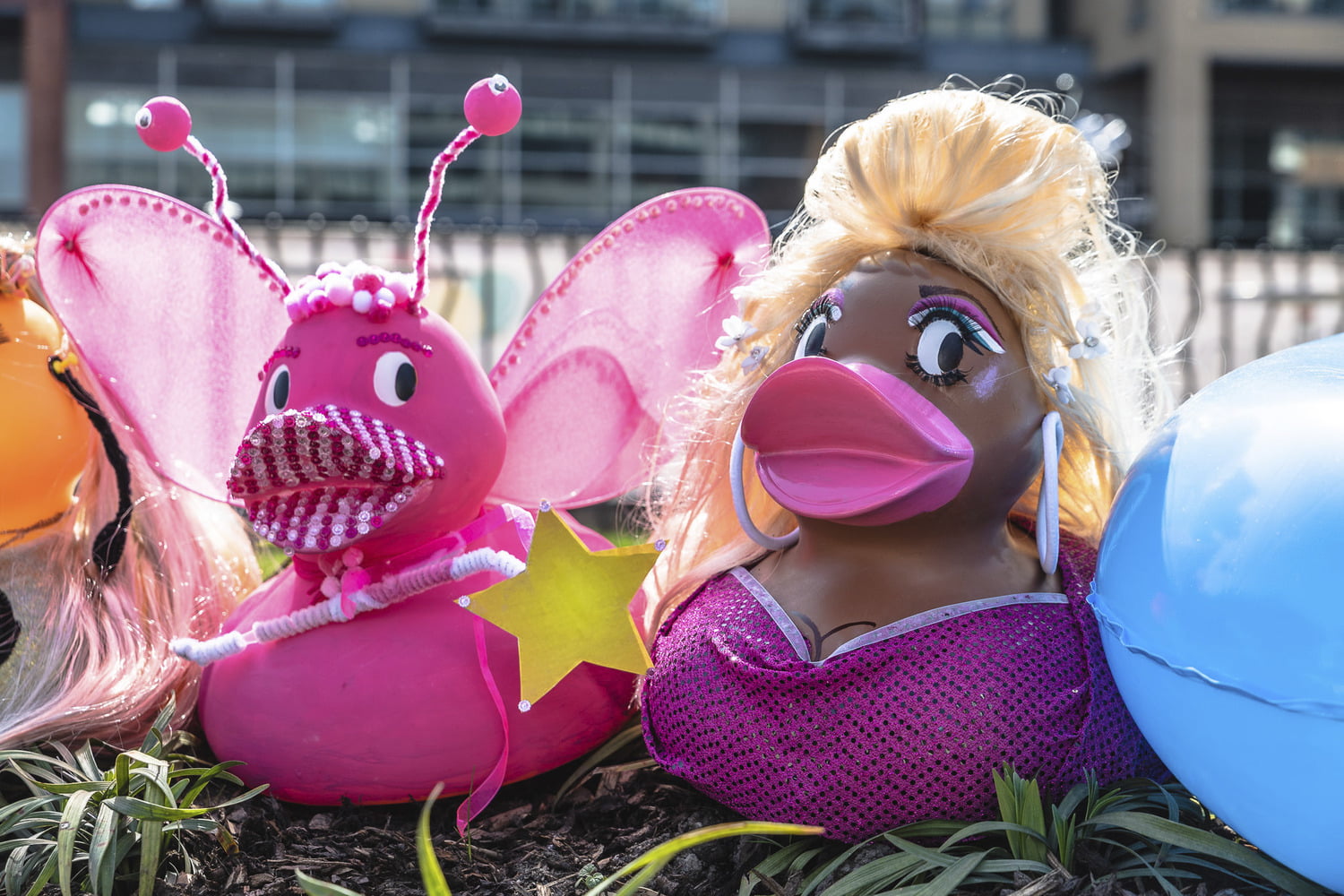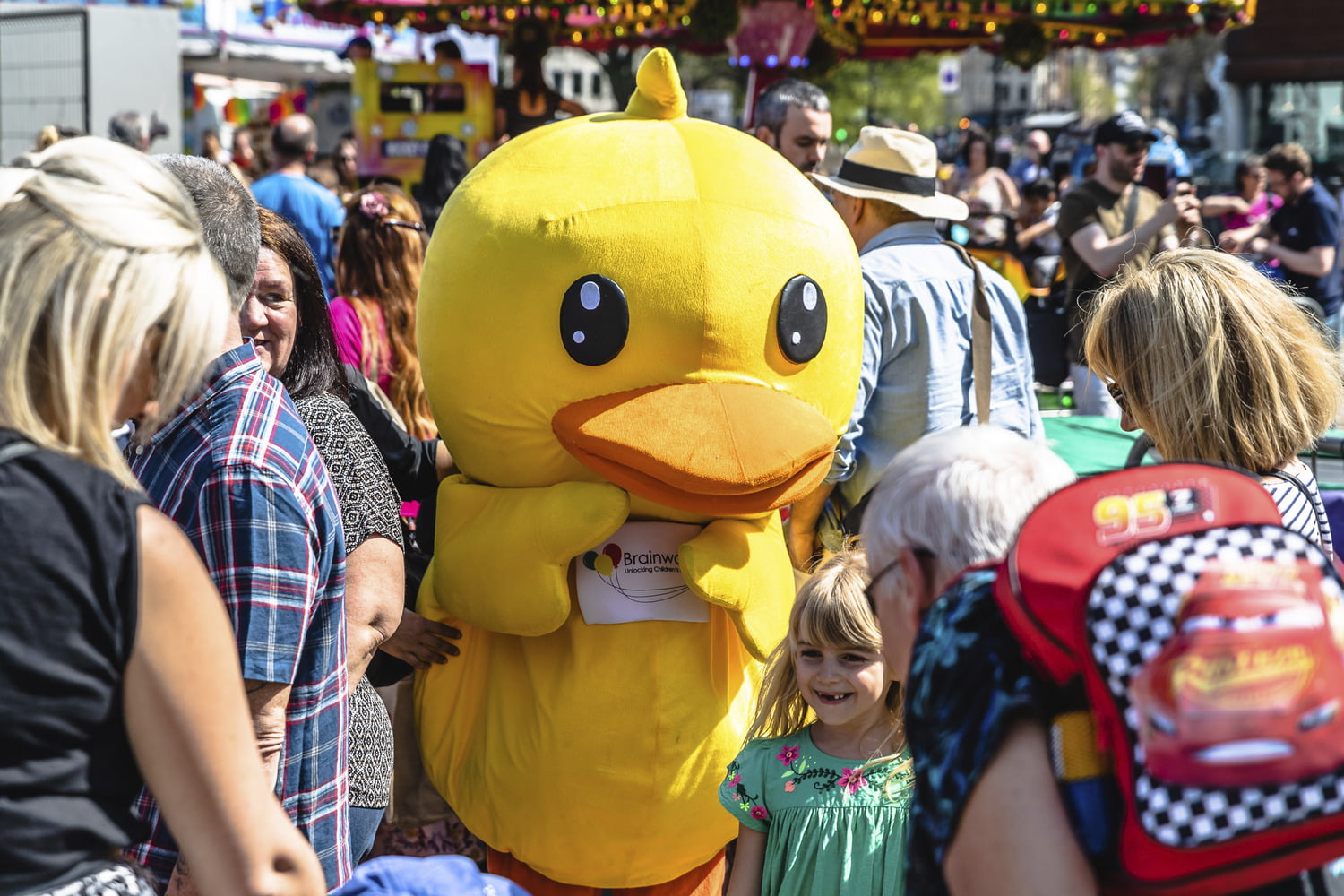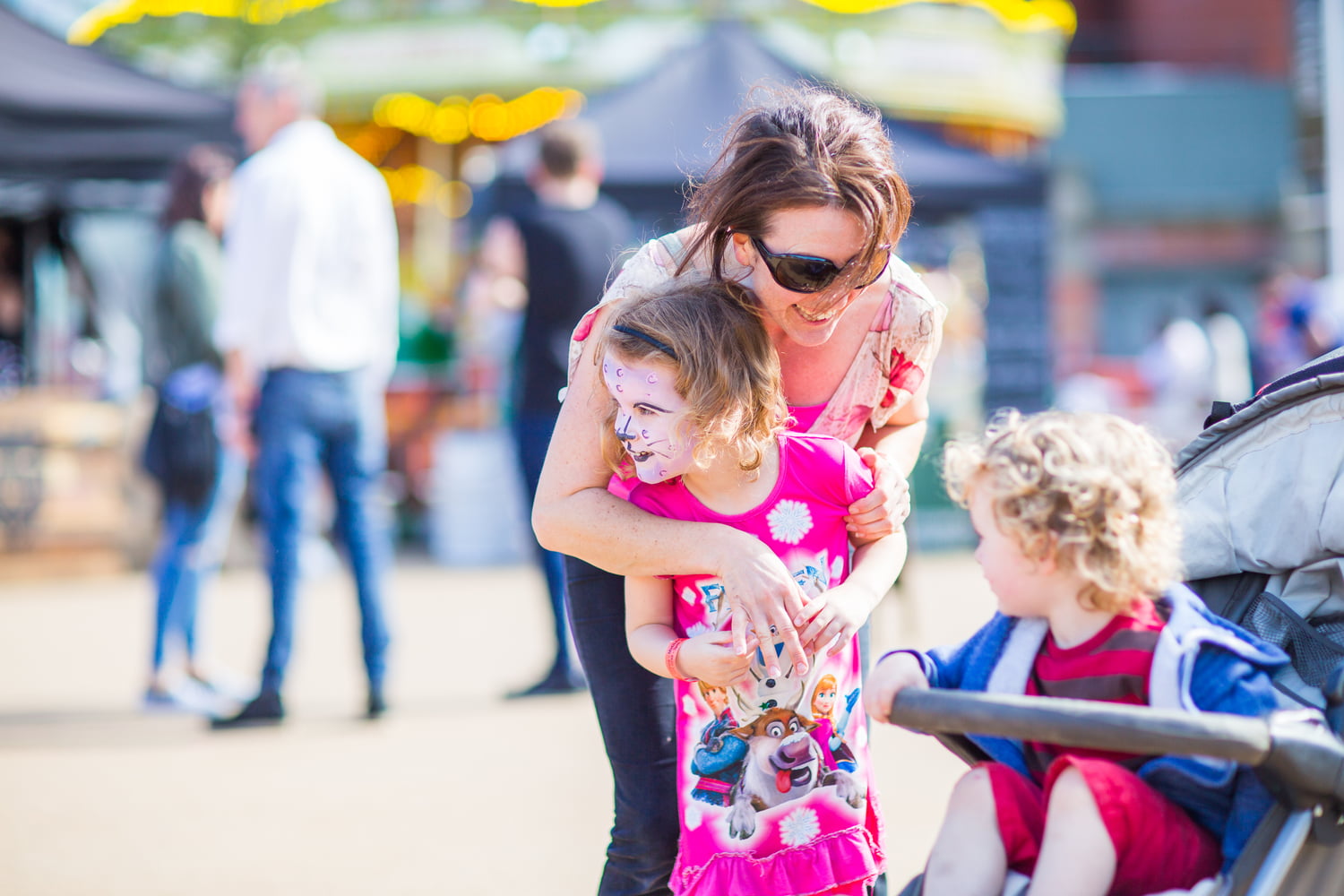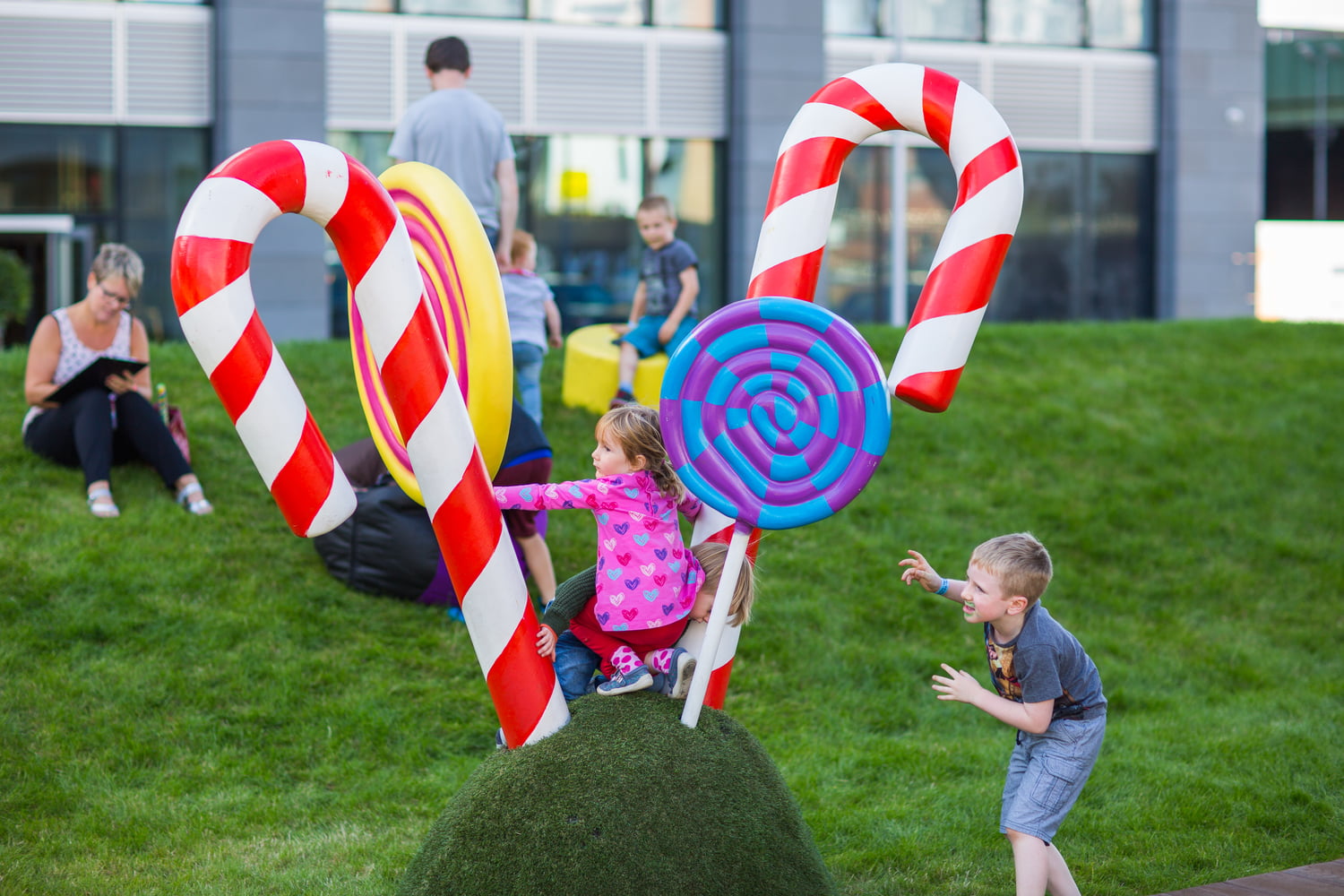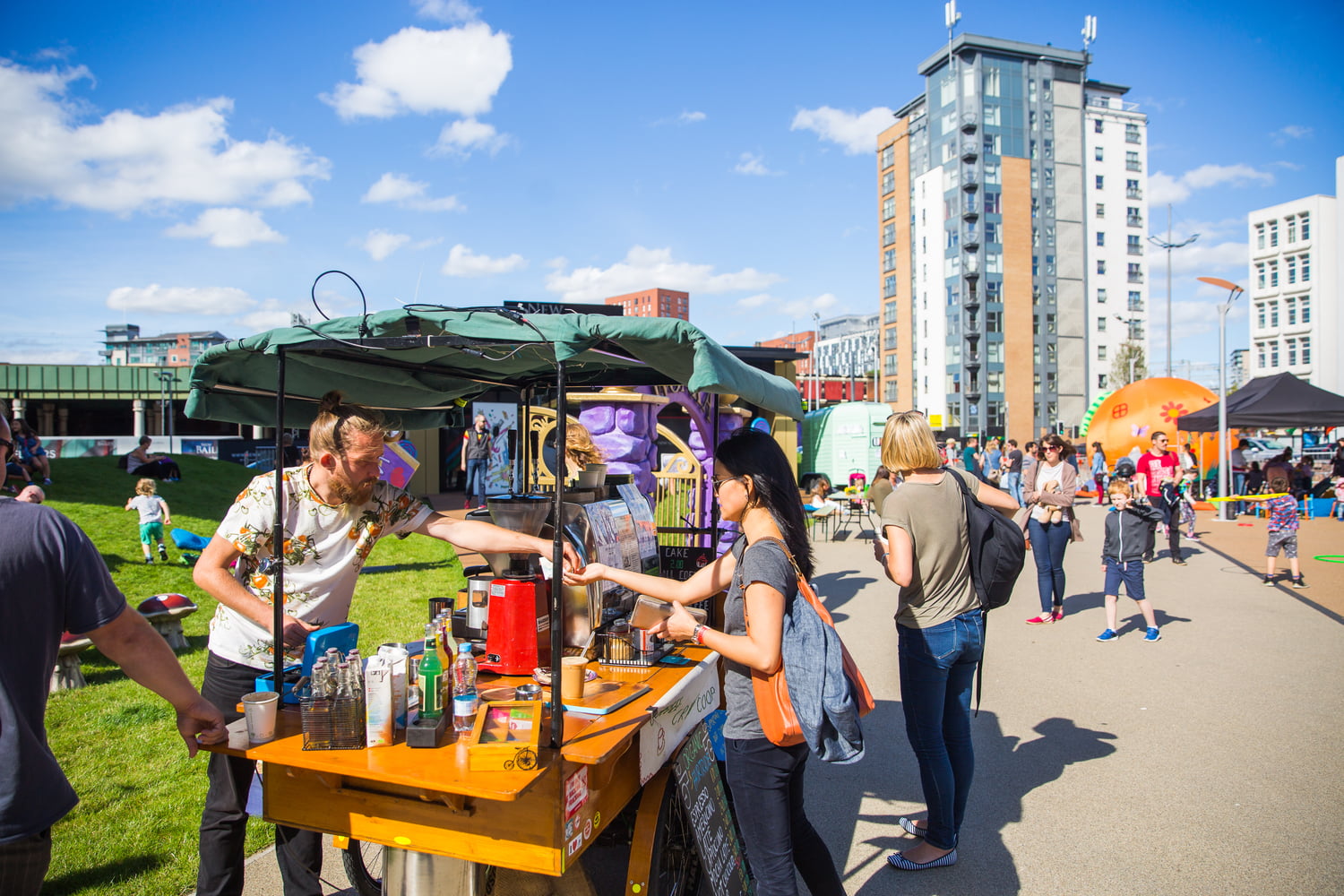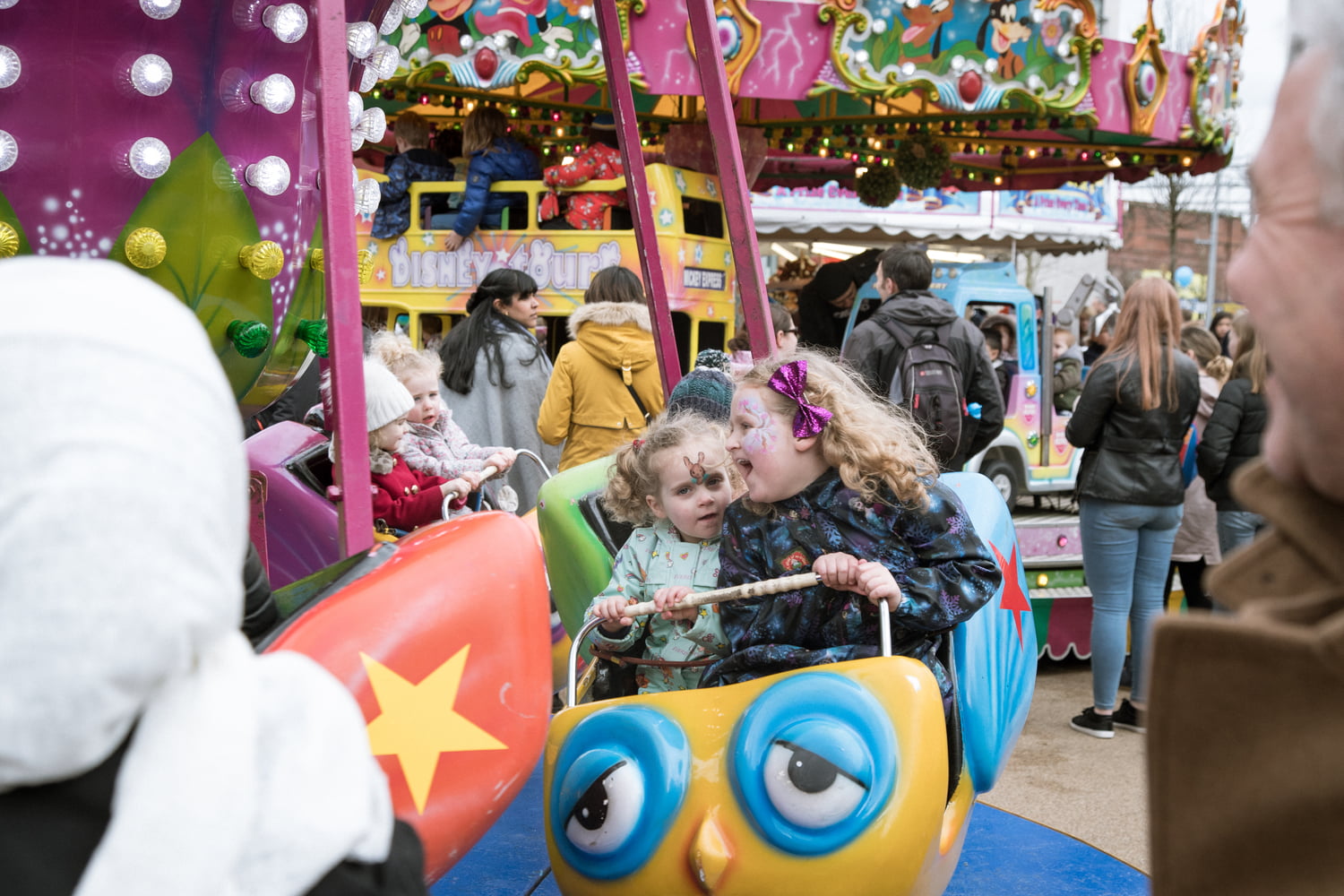 Economic Activation
Meanwhile use through temporary commercial premises and pop-ups can stimulate economic activity that has long term benefits for the place and the owners of businesses alike. By encouraging pop-up shops, cafes, markets and cultural events, meanwhile use attracts visitors, boosts foot traffic, and supports local businesses. This injection of economic activity can breathe new life into neglected areas and attract potential investors and developers.
We've activated the public space with street food events, Aperol Garden and makers markets, providing interest for occupiers and attracting local residents and visitors into the space. The infamous and locally-loved Spice & Grind coffee cart has been such a roaring success, its owner has made New Bailey its long-term home.
Improved Safety and Security
Vacant and abandoned spaces can be magnets for crime and anti-social behaviour, contributing to a sense of insecurity in the community and surrounding neighbourhoods. By activating these spaces with meanwhile use initiatives, the presence of people brings life and safety to the community, and makes it all the more attractive for future residents, businesses, and investors.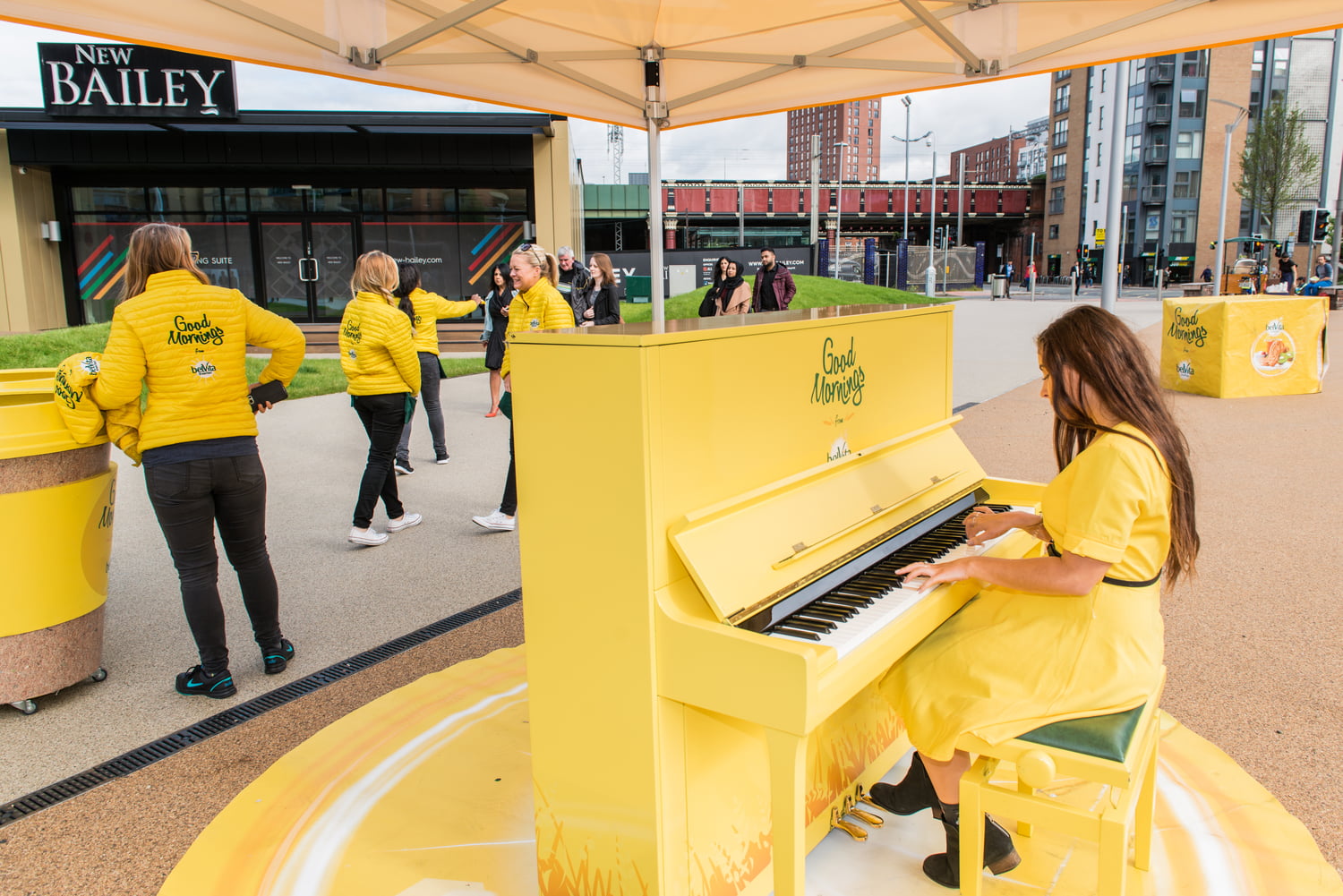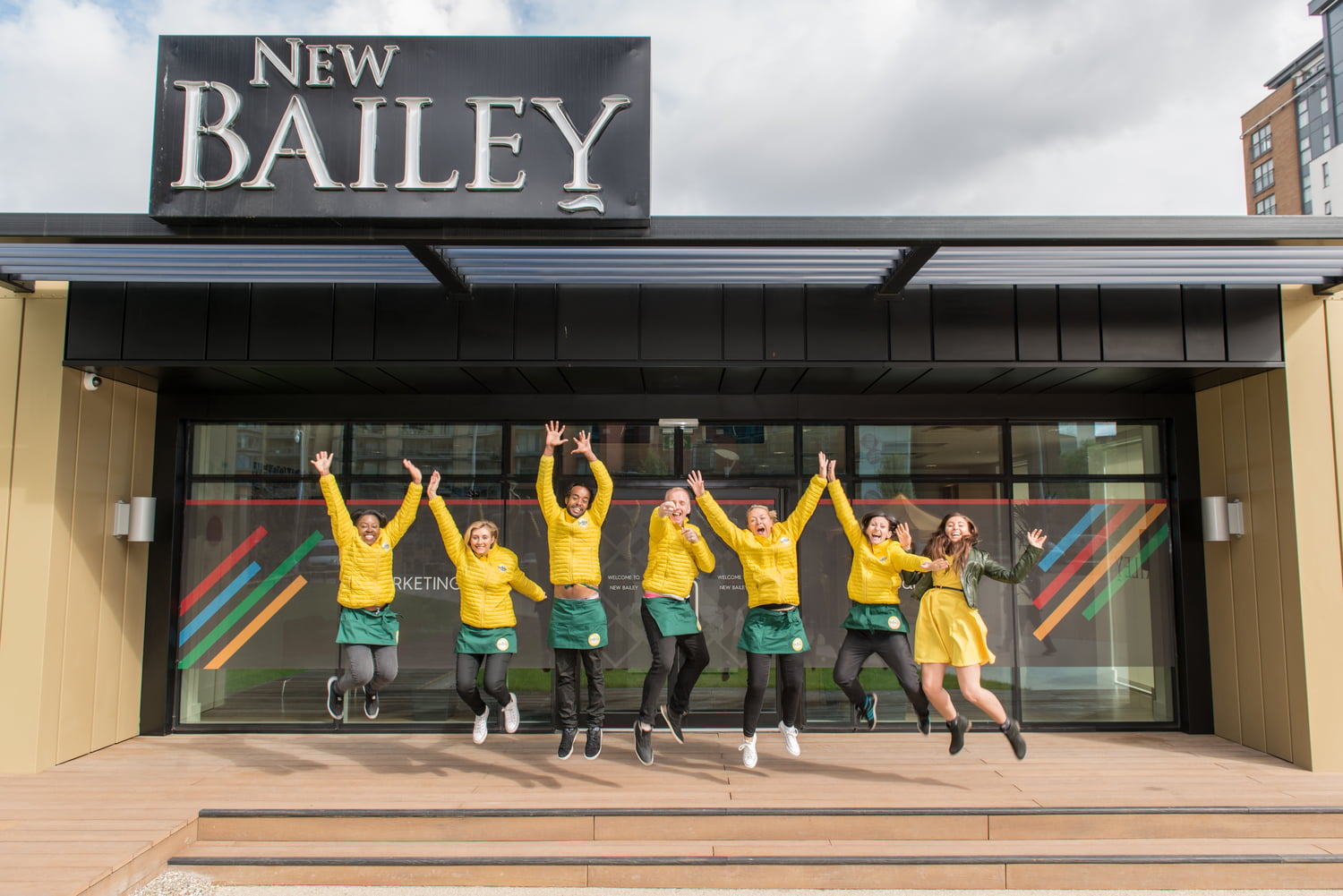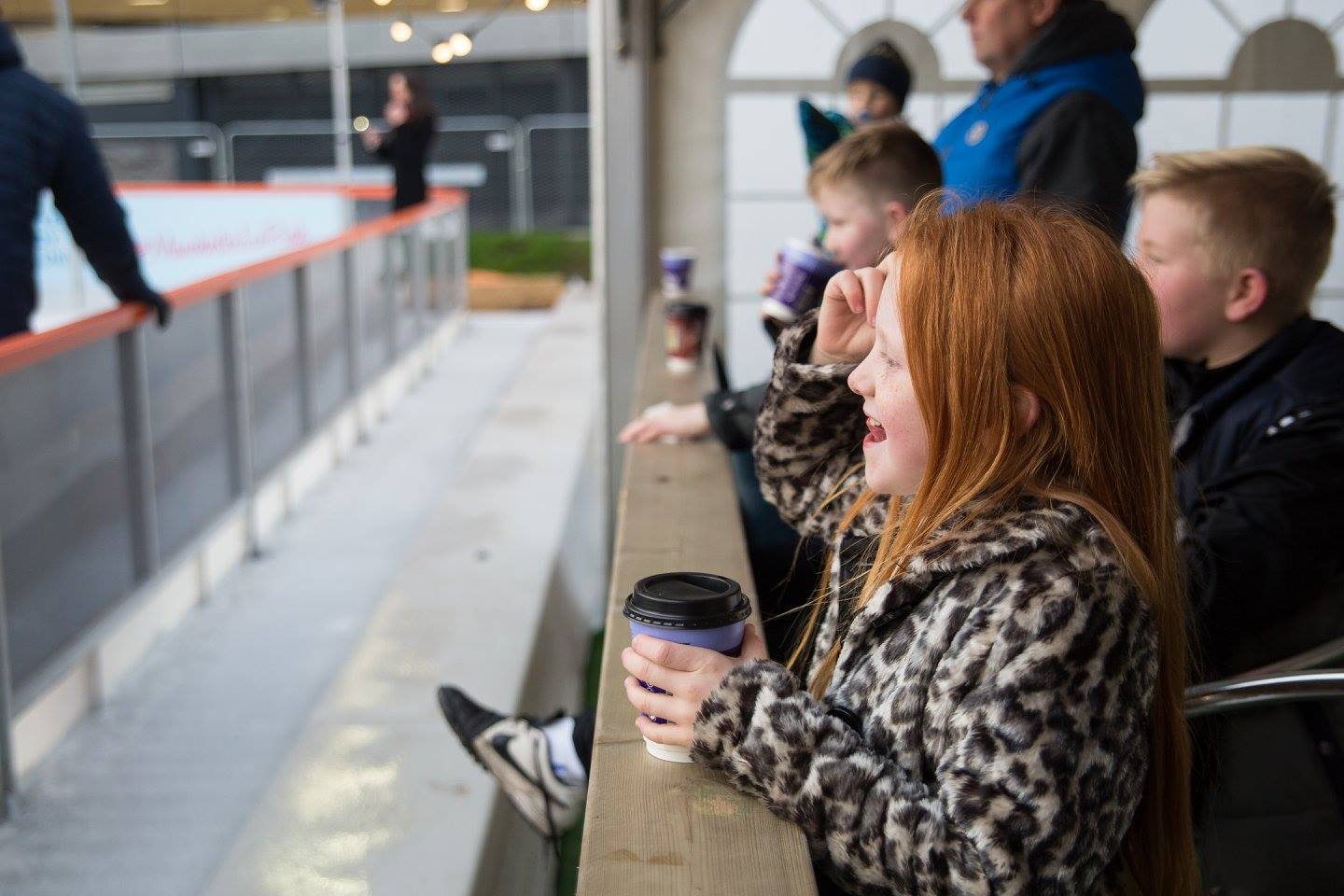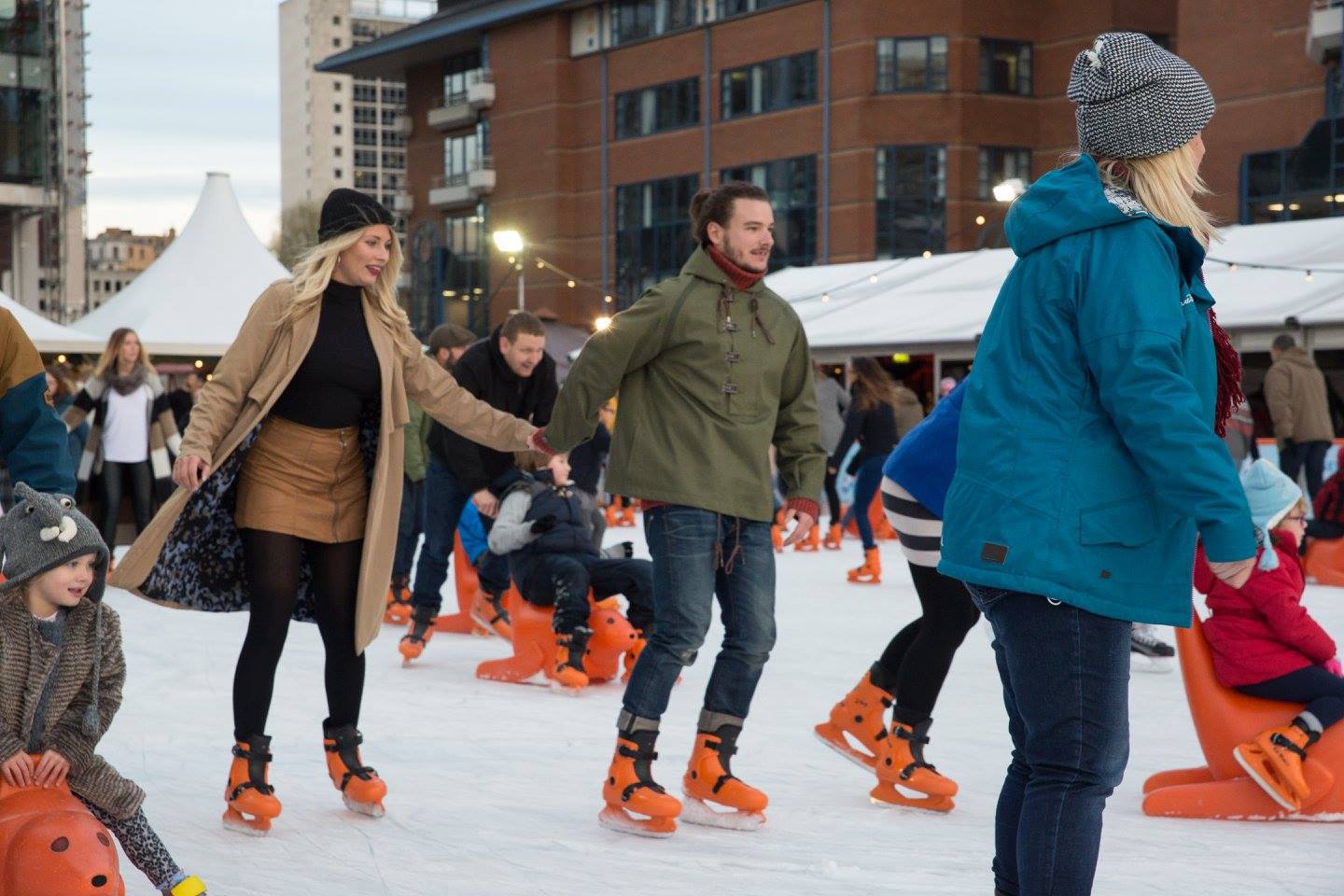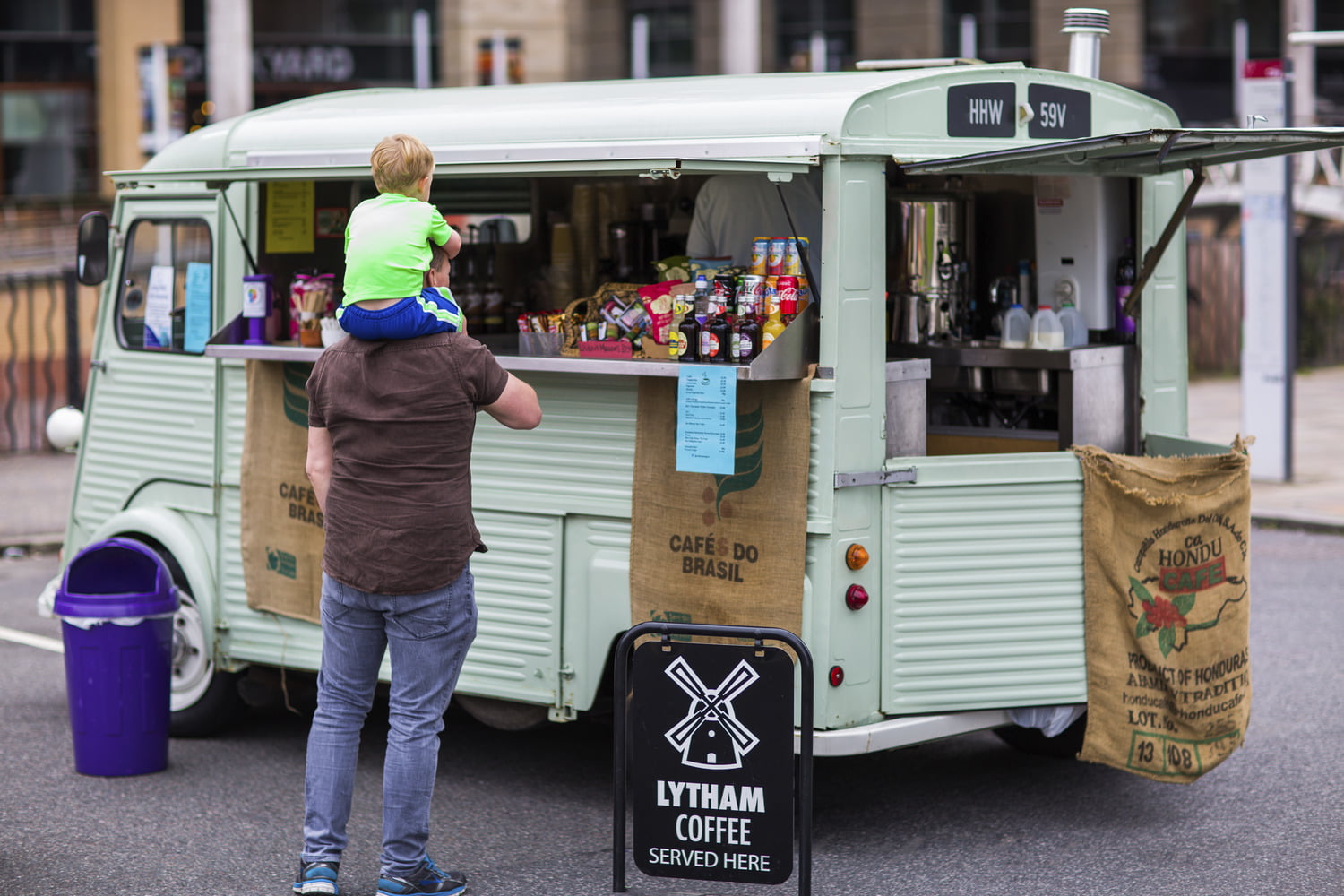 Cultural and Social Enrichment
Meanwhile use projects often involve cultural events, artistic installations, or community gatherings. These activities breathe new life into forgotten spaces, fostering a sense of community, and promoting cultural exchange. By activating vacant areas, meanwhile use initiatives create opportunities for social interaction, inspire creativity, and enhance the overall quality of life in the neighbourhood.
On a temporarily exposed façade at Novella at New Bailey, we commissioned a huge piece of public art, celebrating the literary history of Salford.
Designed and created by Global Street Art, the mural features titles by Salfordian authors, books about the city and nods to local footballers and musicians, as well as a cotton reel to represent Salford's cotton industry.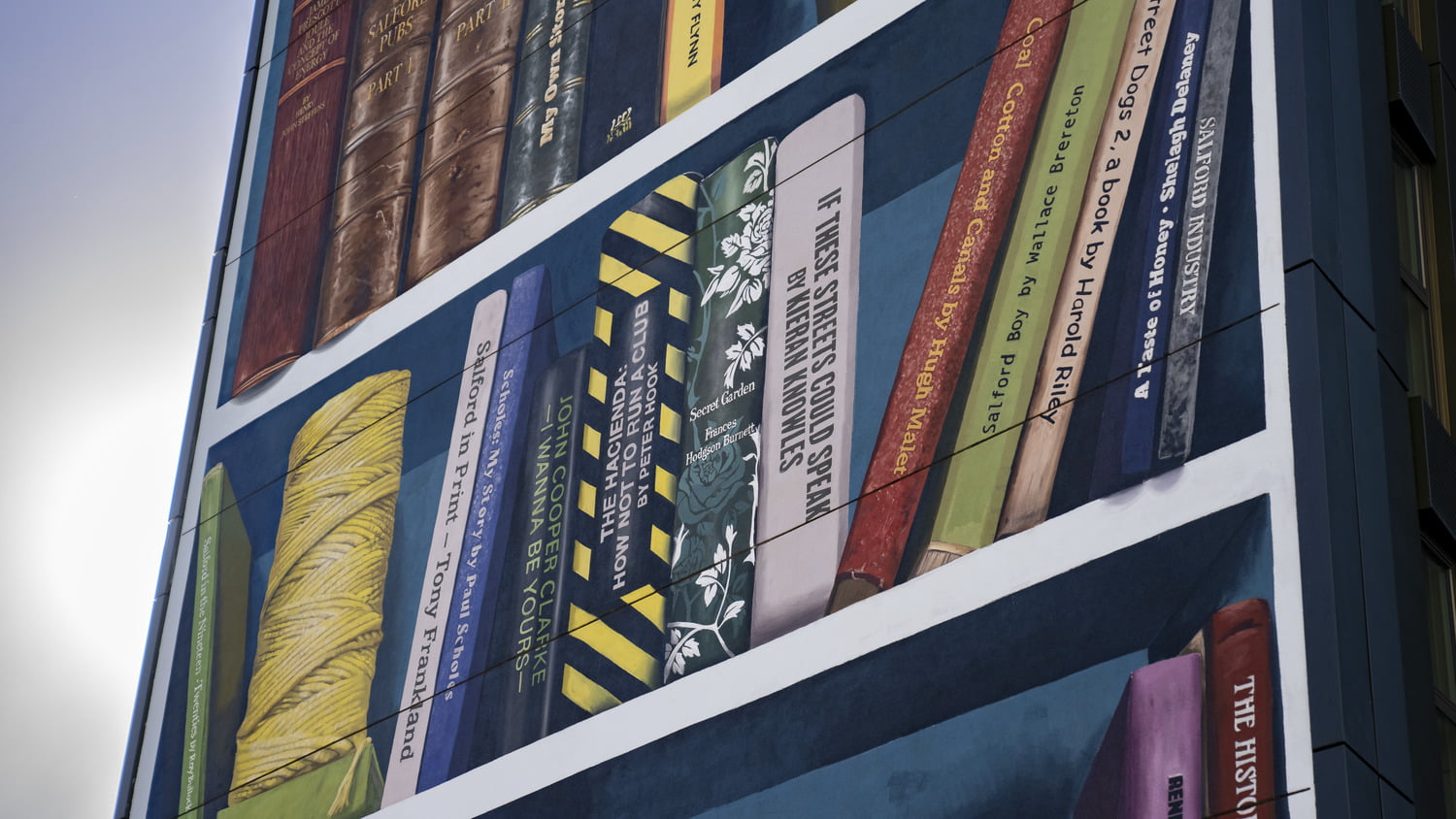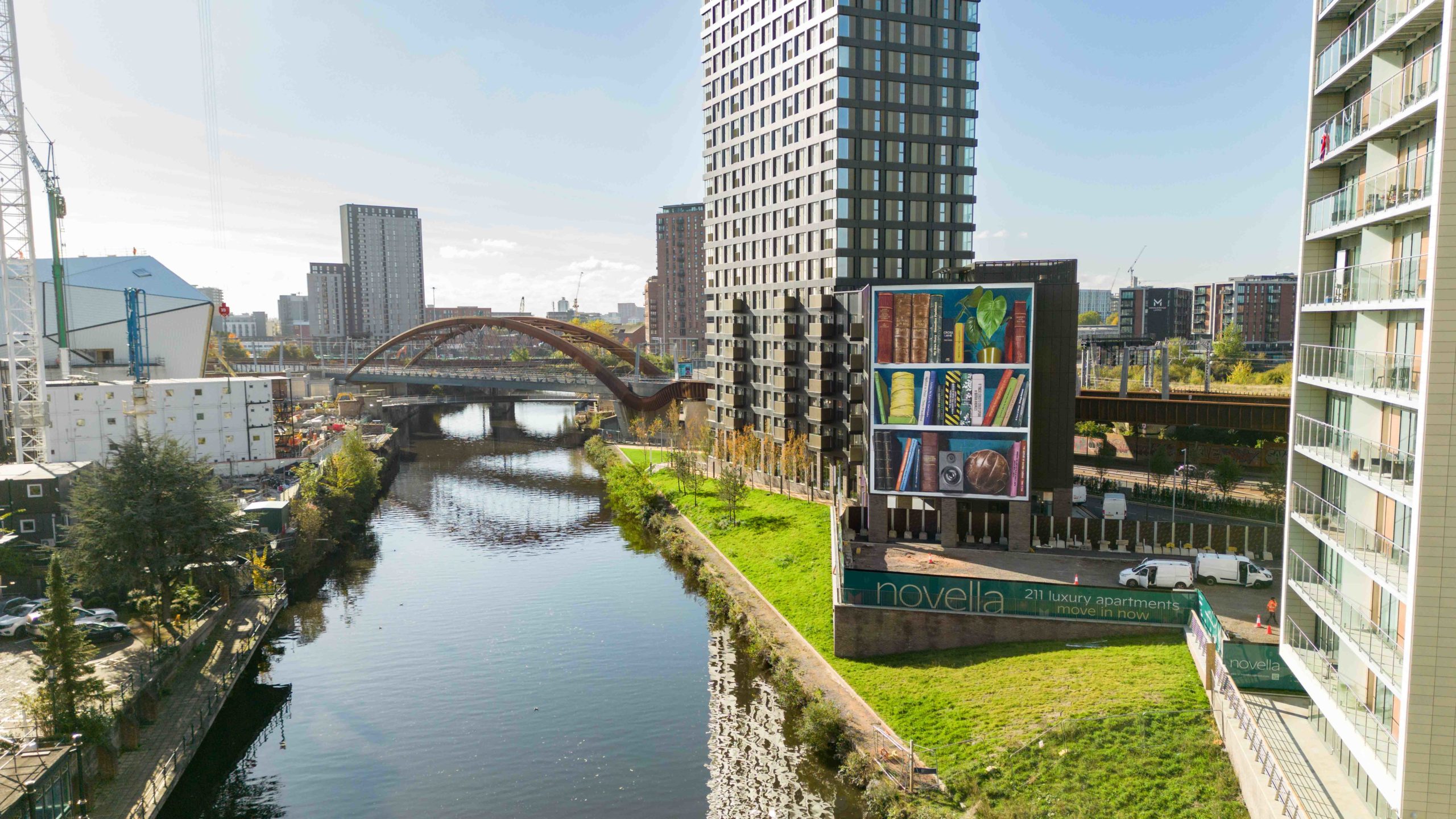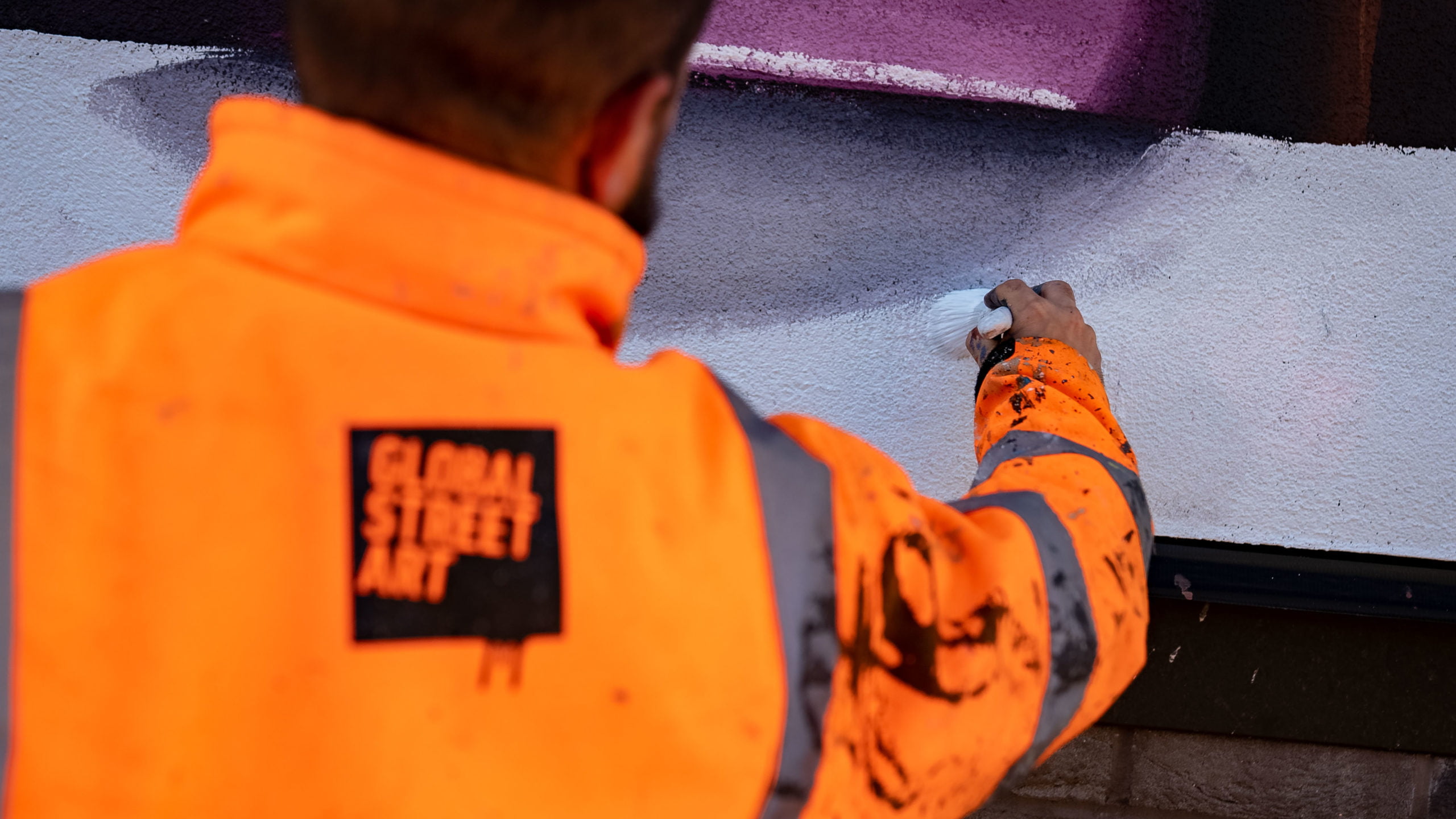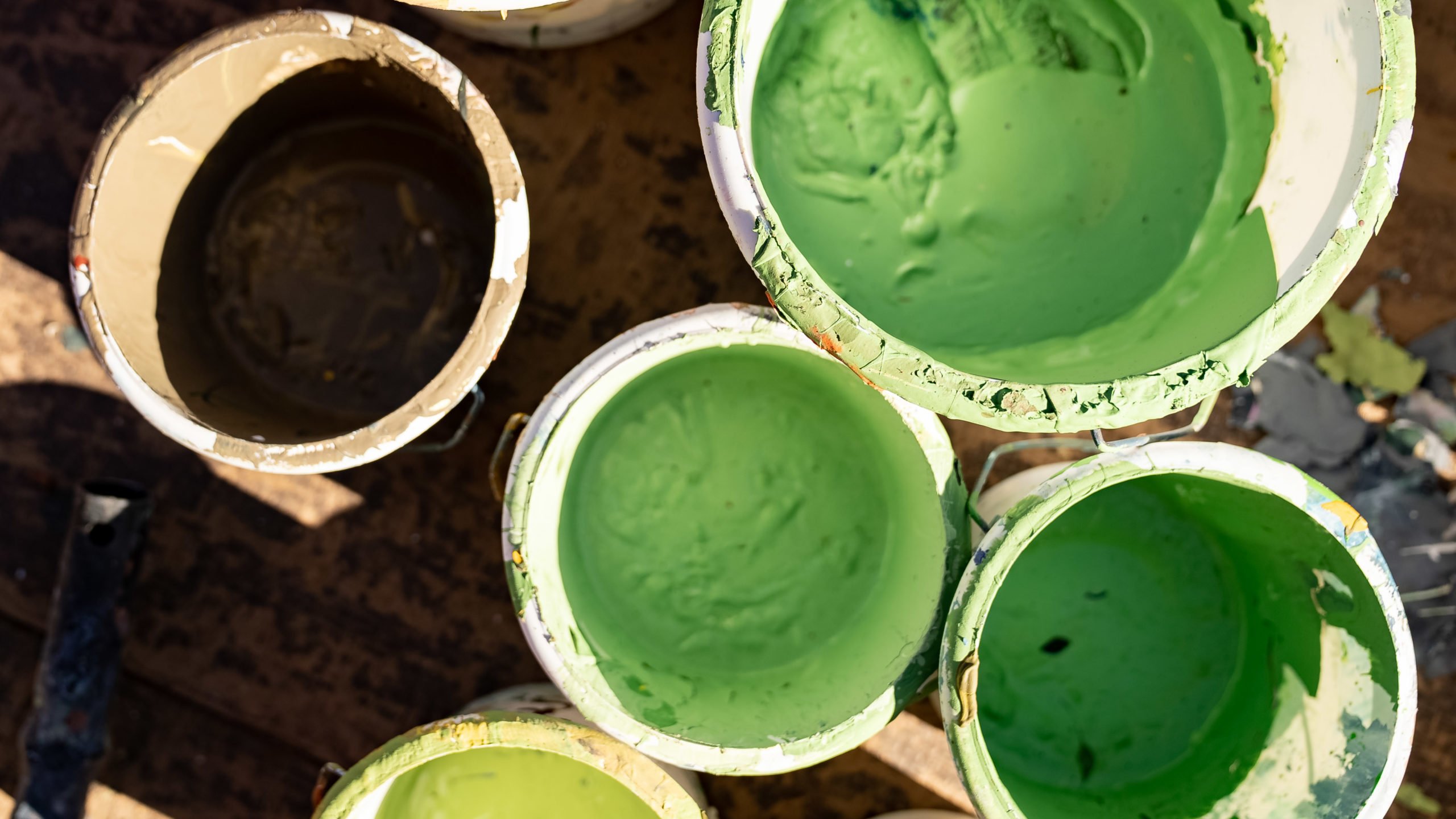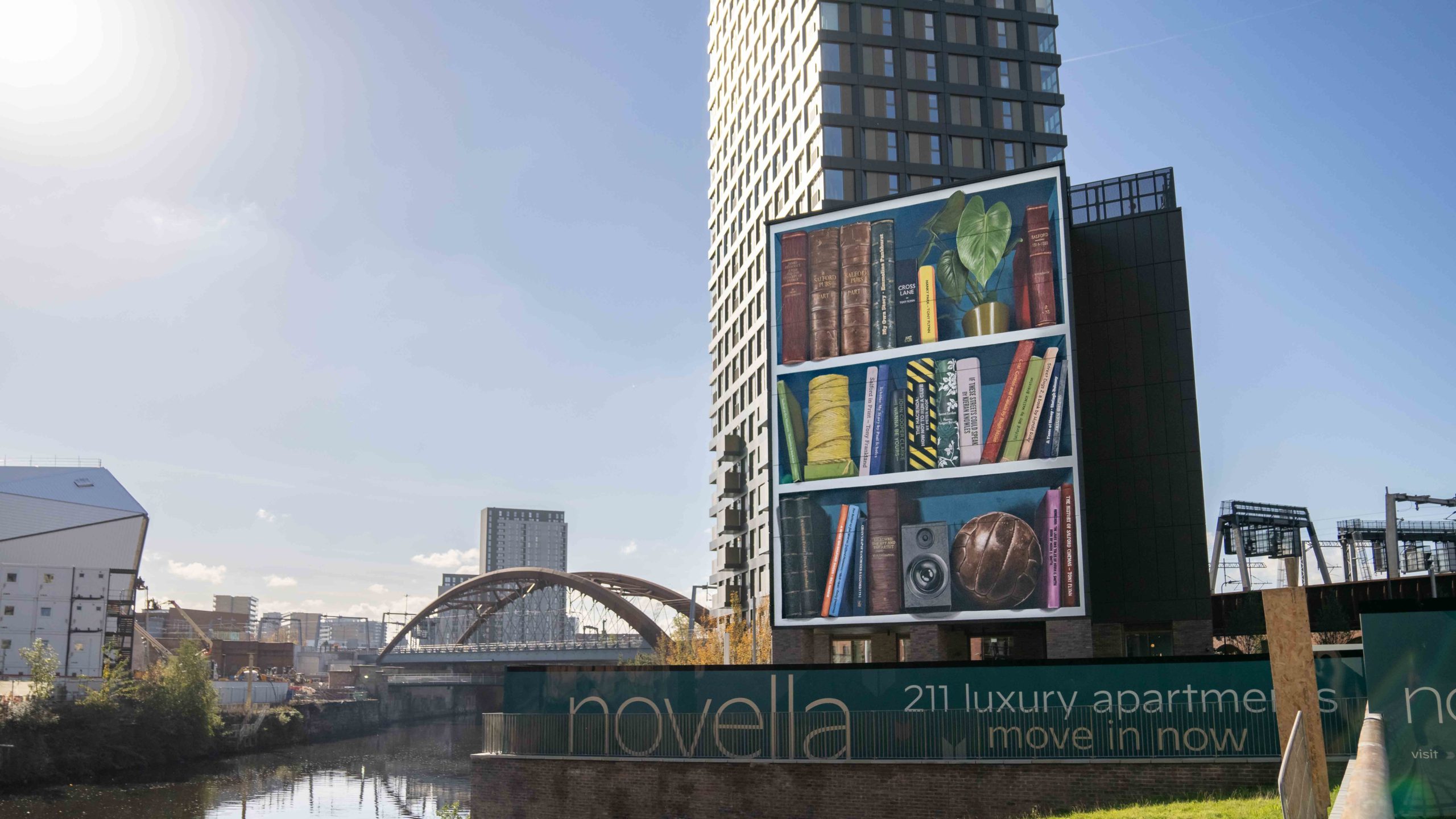 Meanwhile use is a powerful tool in the urban regeneration toolkit, offering fantastic benefits for communities, towns and cities. By temporarily activating vacant spaces, meanwhile use engages the community, drives economic activity, spurs innovation, improves safety and enriches the cultural fabric of previously neglected areas. As cities continue to evolve and adapt, meanwhile use will continue to play a vital role in creating vibrant, inclusive, and sustainable new neighbourhoods in our towns and cities.
By harnessing the potential of meanwhile use, we can unlock the hidden potential of our cities and pave the way for a brighter future.
stories
VINCI named as contractor for first phase of St Helens regeneration
stories
Manor Road Quarter reaches highest point
stories
CASE STUDY: Measuring the placemaking impacts of housing-led regeneration
stories
£69.2 million investment confirmed by St Helens Borough Council
stories
Celebrating Brixton's heroic history
stories
Piecing together the jigsaw of Bromley-by-Bow
stories
Forge Island at Rotherham Show
stories
Second community conversation for Prestwich Village regeneration plans
stories
Helping Manchester towards a net zero future
stories
Salford Red Devils Foundation: changing lives through sport, health and education