Millbay welcomes new One Stop convenience store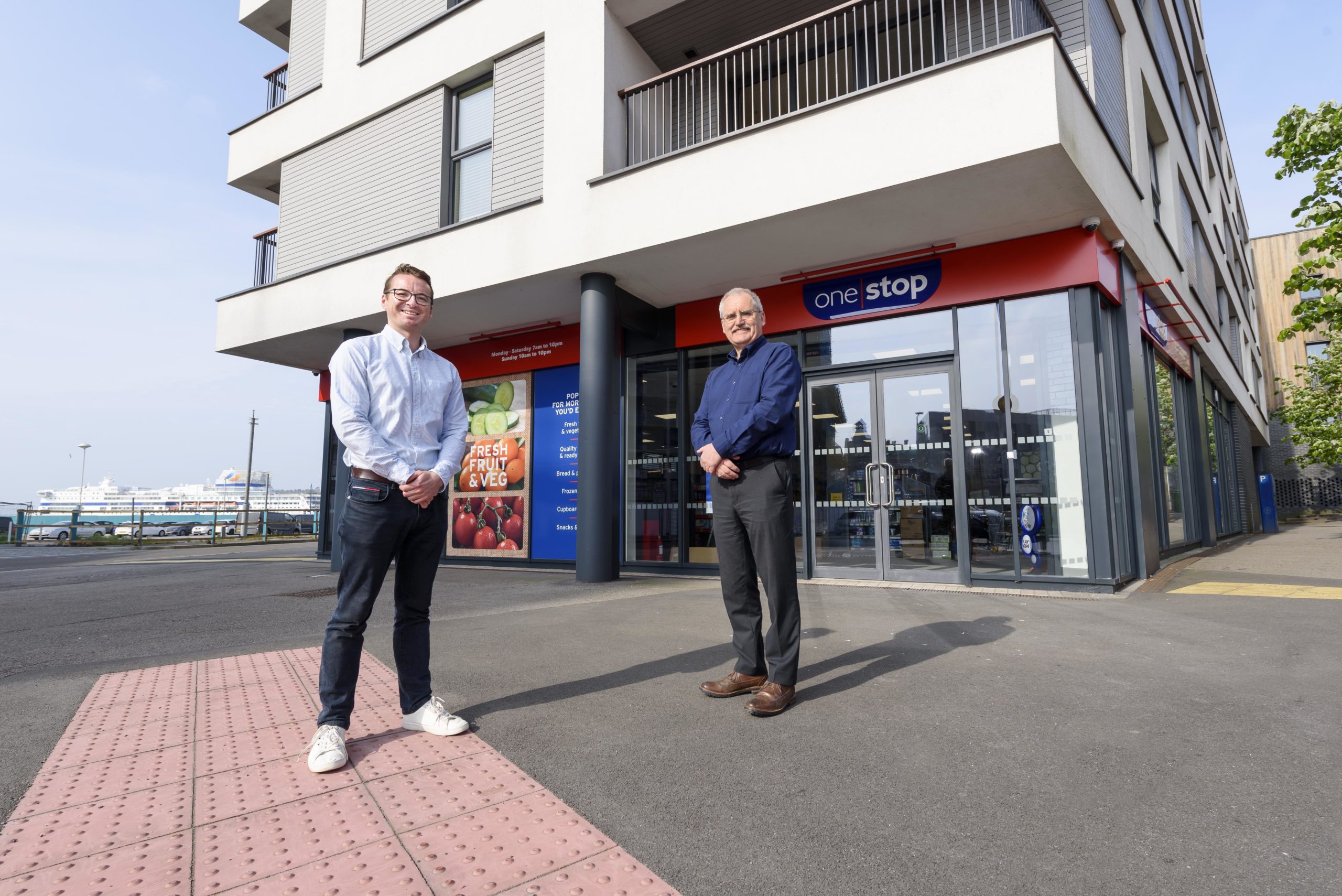 The multi award-winning transformation of Millbay, Plymouth, has marked another milestone, with the opening of a new convenience store, serving the area's growing community.
The new 3,700 sq ft One Stop convenience store, has opened in a ground floor unit at Cargo 2, which is in the right in the heart of the neighbourhood.
One Stop is an award-winning retailer, recognised by the Retail Industry Awards. The retailer was awarded with the 'Convenience Retailer of the Year' and 'Multiple Community Retailer of the Year 2022'. The shop will provide residents and visitors to the area a wide range of products, with everything from fresh food and cooking ingredients to household goods.
Millbay is being delivered by The English Cities Fund (ECF) –  our strategic joint venture with Legal & General, one of the UK's leading financial services groups and major global investor, and Homes England, the government's housing and regeneration agency – in partnership with Plymouth City Council.
With more than £120 million of a planned £250 million invested in the area already, the place-changing coastal quarter for Plymouth is delivering an innovative mix of homes and supporting amenities, complete with high-quality public spaces and direct access to the stunning waterfront.
To date, ECF has created 550 new homes, 43,000 sq ft of business and retail space, improved infrastructure and refurbished listed docksides, a 1,000- pupil school, the 171-berth King Point Marina and Dock Restaurant.
An additional 400 mixed-tenure homes, 126-bed hotel and more spaces to work are set to follow in the coming years.
James Hanford, senior development manager at ECF, said:
The opening of a new One Stop convenience store is a welcome addition to the mix of connected amenities and services within Millbay for those living here and visiting the area."
Having a local shop on the doorstep is an excellent use for this well-located site and we're really pleased to have secured a high-profile operator such as One Stop to bring forward this community resource."
Steve Berry, senior acquisitions manager for One Stop, said: "We're delighted to be opening our latest One Stop store in Millbay and to be working in partnership with the English Cities Fund to enhance the range of services available to people in the area.
"One Stop has proved to be a very popular format, with a focus on being the best store for customers in their neighbourhood, and as a result has grown to more than 1,000 shops nationwide."
stories
Mentoring excellence: How Muse is shaping careers for female work experience students
stories
Grainger acquire second phase of Hale Wharf regeneration
stories
Community conversation for Earlestown regeneration
stories
PODCAST: Right place, right time
stories
Muse expands with new appointments in the Midlands
stories
Lewisham Gateway Part I: Reprioritising people and place
stories
Lewisham Gateway Part II: Unlocking an urban riverfront
stories
Slough – 10 Years of Regeneration
stories
One year as an apprentice at Muse
stories
Nurturing the next generation takes inspiration and opportunity