Muse selected to deliver £3.2bn Arden Cross regeneration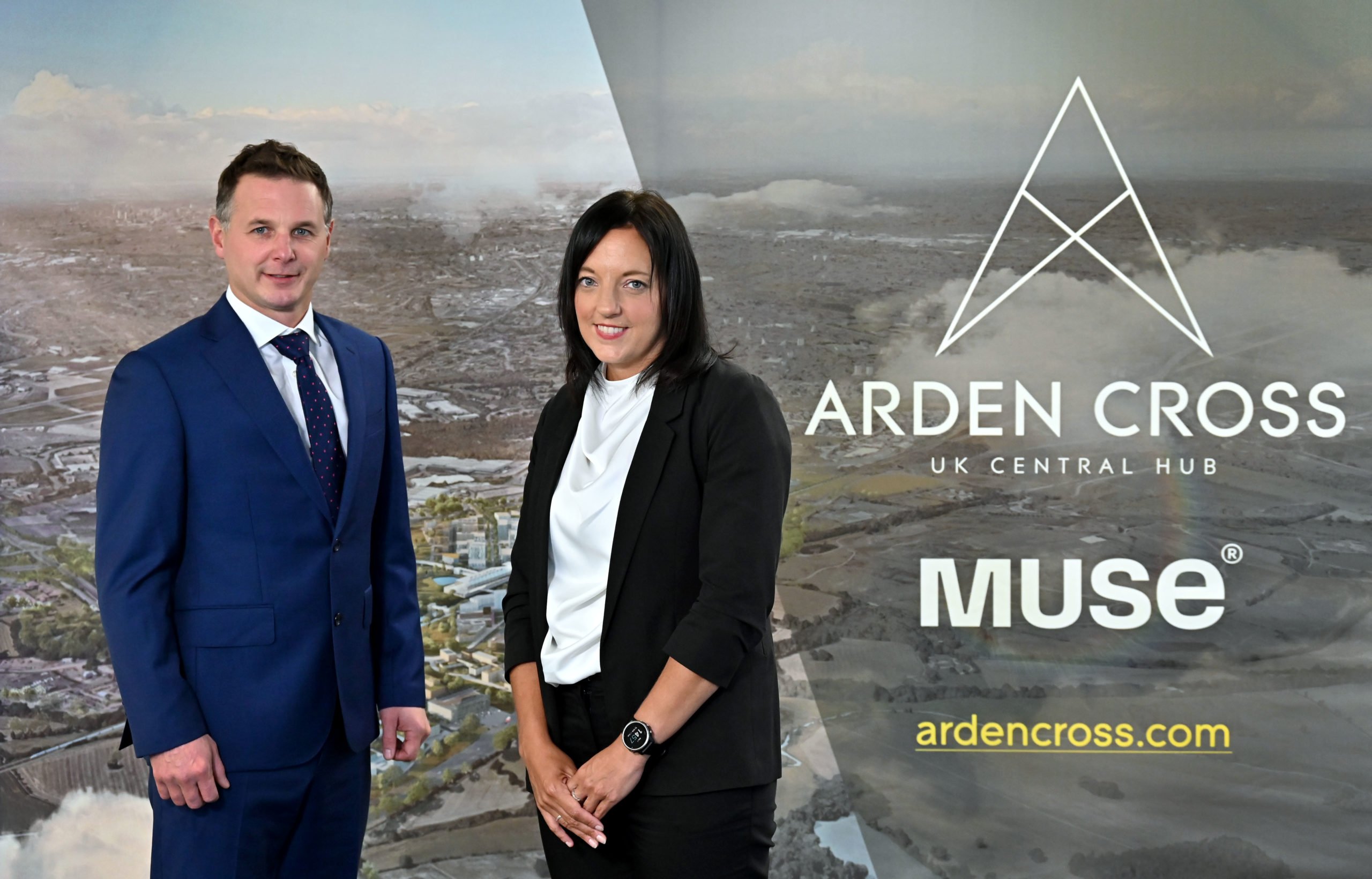 It's official! We've been picked by Arden Cross Limited, as the regeneration partner for the 346-acre, £3.2 billion destination that will be a world-class environment for working, living, learning and leisure.
Together, we're going to push ahead with plans to bring forward 3,000 new homes, up to 6 million sq ft of employment space and up to 27,000 new jobs. The first phase of the masterplan could be as early as 2025, with a range of facilities and employment opportunities created.
Arden Cross Limited is a partnership between landowners Birmingham City Council, Packington Estate and Coleshill Estate, and aims to unleash the potential of the area. Wider partners include HS2, Department for Transport, Solihull Metropolitan Borough Council and the Urban Growth Company.
Our link up with the Arden Cross team, comes swiftly after they signed a memorandum of understanding with University Hospitals Birmingham (UHB) and with the University of Warwick to explore opportunities for bringing forward a new Medical and Technology Campus.
Maggie Grogan, development director, said:
This is a truly unique opportunity to bring forward a landmark destination for the UK that's a beacon for growth in the Midlands and we're immensely proud to be joining the team. As a business, we're committed to delivering sustainable regeneration at pace, while at the same time bringing real, tangible benefits to communities and we can't wait to get started."
Ben Gray, project director with Arden Cross Ltd, said: "Arden Cross is focused on delivering sustainable growth for the region and the whole of the UK and we know Muse will help us achieve this. We're committed to working together to capitalise on the masterplan principles and deliver transformational change for the region while creating a world leading economic hub for the UK in a unique public-private partnership that leverages the superb connectivity of Arden Cross."
Cllr Ian Courts, leader of Solihull Metropolitan Borough Council, said: "This is another vote of confidence in Solihull and the region and our shared commitment to net zero carbon by 2030. A green, accessible and thriving new destination for the UK, Arden Cross has the potential to really add to our regional and national economy and the news that an experienced organisation like Muse is on board will fuel our ability to reach our objectives."
Cllr Ian Ward, leader of Birmingham City Council, landowners at Arden Cross said: "Muse is a highly respected partner in large scale urban regeneration up and down the country and their experience will be put to good use here in the Midlands. As a landowning partner at Arden Cross, Birmingham City Council is committed to bringing forward the site masterplan as quickly and as effectively as possible and Muse will help us achieve this for the good of everyone in the region."
West Midlands mayor, Andy Street, said:
With more than £800 million of investment already committed to the Arden Cross site, there is a huge amount of national and indeed international interest in the tremendous potential of the site to serve a multiplicity of uses. This announcement with a partner of the calibre of Muse reinforces that interest and maintains the momentum around this landmark public private partnership. I'm confident that Arden Cross can and will be a real exemplar of the Levelling Up agenda – boosting the regional and national economy and changing lives locally for the better in the months and years ahead."
stories
VINCI named as contractor for first phase of St Helens regeneration
stories
Manor Road Quarter reaches highest point
stories
CASE STUDY: Measuring the placemaking impacts of housing-led regeneration
stories
£69.2 million investment confirmed by St Helens Borough Council
stories
Celebrating Brixton's heroic history
stories
Piecing together the jigsaw of Bromley-by-Bow
stories
Forge Island at Rotherham Show
stories
Second community conversation for Prestwich Village regeneration plans
stories
Helping Manchester towards a net zero future
stories
Salford Red Devils Foundation: changing lives through sport, health and education