Muse signs grassroots partnership with Oldham College
We're delighted to announce a new partnership with Oldham College, to provide T-Level students with a wide range of experiences and career paths within the property industry.
As a business, we're committed to delivering opportunities to young people in the towns and cities up and down the country where we're delivering place-changing regeneration. This partnership is one of the first example of its kind, and will offer students studying for a T Level in Design, Surveying and Planning, the opportunity to work with us and other organisations in the built environment.
Each year, we'll offer two T-Level placements to students to work within our development and project management teams. The students will work across our range of projects in the region including our new Oldham place partnership, which is directly opposite the college.
This T-Level placement will provide students with invaluable experience working with Muse, our design and professional consultant teams and offer a pathway into a career in the built environment. We're keen to create opportunities for the students to continue their career at Muse, and provide support where we can with their career journey.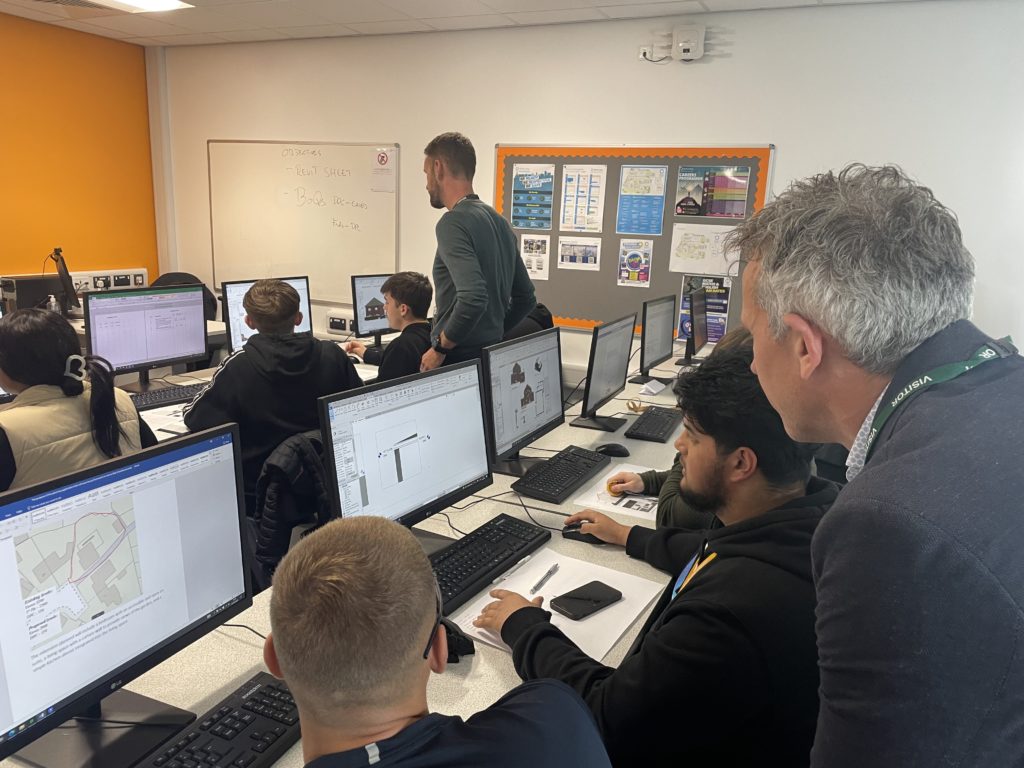 Muse colleagues visit the College
Earlier in the year, we were selected as Oldham Council's place partner, to bring forward a new neighbourhood in the town centre, complete with 2,000 new mixed-tenure homes. Our new place partnership will bring millions of pounds of investment into Oldham, as well as creating new jobs and opportunities for communities across the town to thrive and prosper.
As well as the T-Level placements, the college will play a key role in the Oldham project. We will be working with our supply chain, both professional consultants and contractors to engage with the college offering many teaching, training and further apprenticeship opportunities. We will be consulting with students to understand their needs and aspirations, so these can be embedded into the project.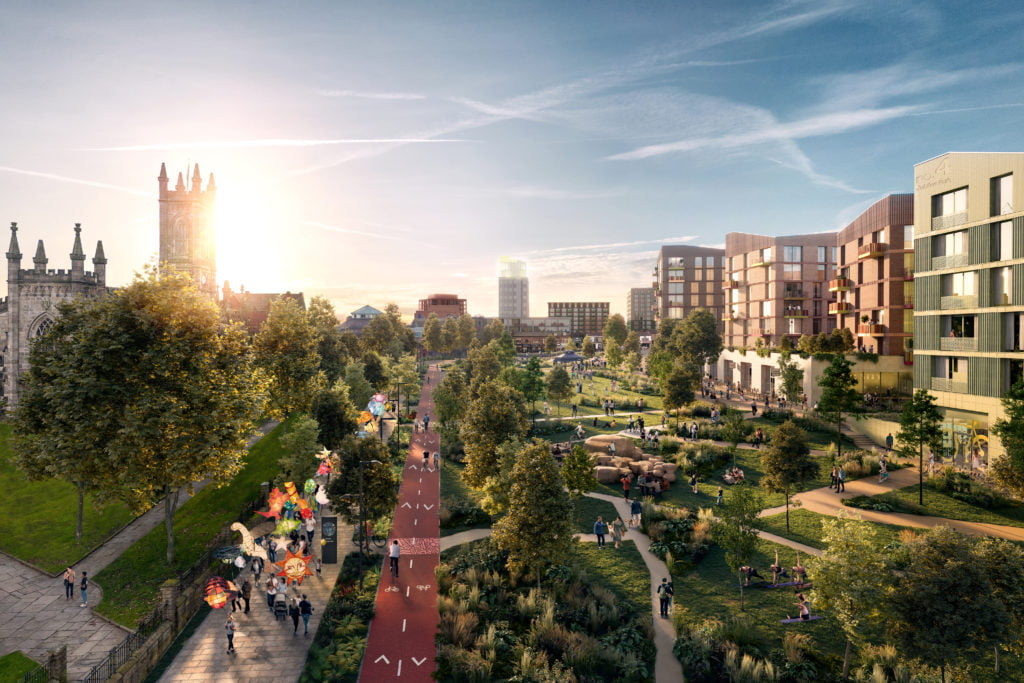 We're working with Oldham Council to bring 2,000 new homes to the town centre
Jill O'Grady, Head of HR at Muse, said: "It was a fantastic experience to meet the students, who were really engaged in the opportunity and there was a real buzz in the classroom.
"We want to give students real-world experiences in delivering long-term programmes of regeneration, not just through our work, but also with architects, agents, contract managers and others, and this is the perfect way.
There's also a real chance here to help bring through a more diverse next generation of property professionals and to achieve this, we need to go right to grassroots to inform, involve and inspire students into the wealth of opportunities that the built environment provides."
Simon Jordan, Oldham College Principal and Chief Executive, added: "We're delighted to be working with Muse to deliver such a unique opportunity for young people.
"Our T Level students will get real world employment experiences on a game-changing project that will transform their own town centre. There can be no better opening for them to develop their skills, expertise, professionalism and pride in their work – and it will be a fantastic launchpad for their careers.
"Oldham College is ambitious for all our learners, our local employers and our borough, so this is a partnership that really works for everyone."
stories
Mentoring excellence: How Muse is shaping careers for female work experience students
stories
Grainger acquire second phase of Hale Wharf regeneration
stories
Community conversation for Earlestown regeneration
stories
PODCAST: Right place, right time
stories
Muse expands with new appointments in the Midlands
stories
Lewisham Gateway Part I: Reprioritising people and place
stories
Lewisham Gateway Part II: Unlocking an urban riverfront
stories
Slough – 10 Years of Regeneration
stories
One year as an apprentice at Muse
stories
Nurturing the next generation takes inspiration and opportunity