Muse supports West Midlands youth homelessness charity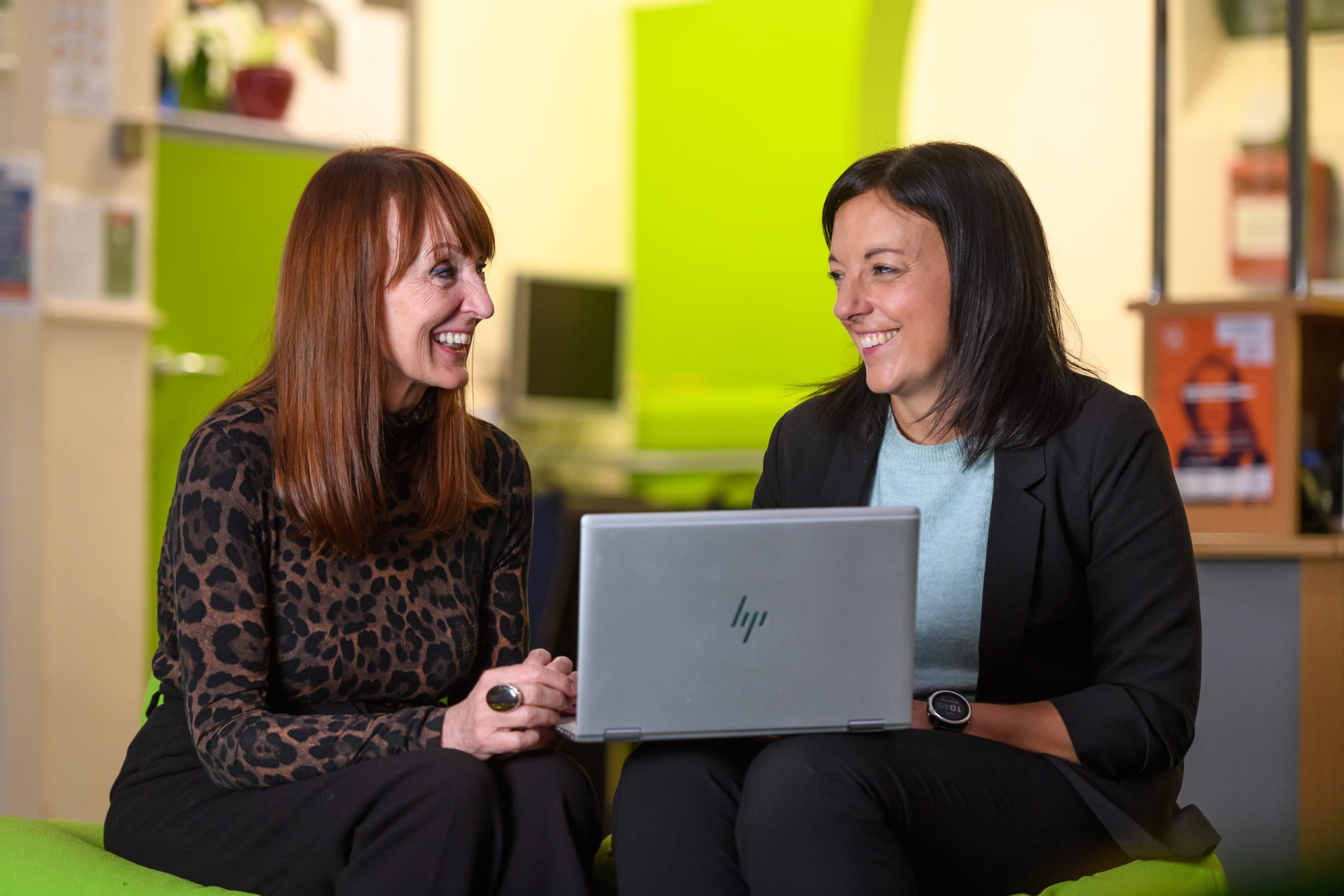 Hot on the heels of our appointment to deliver the £3.2bn Arden Cross regeneration, we've donated 40 laptops to West Midlands youth homelessness charity, St Basil's, through our partnership with LandAid and Computers4Charity.
The donation is part of our commitment to supporting young people in need, while at the same time promoting sustainability across the built environment.
Rather than holding useable computers in storage following an IT infrastructure upgrade, we thought it'd be a great idea to support a community organisation and St Basil's were a perfect fit, given the vital support they provide to young people in the region.
St Basil's works with young people aged 16-25 across the West Midlands, who are homeless or at risk of homelessness, to enable them to find and keep a home, grow their confidence, develop their skills, increase opportunities, preventing homelessness.
Our donation has also done its bit for the environment too, with Computers4Charity refurbishing the laptops, providing a full data wipe and carbon reduction certificates. This has prevented the purchase and production of new computer equipment, to save six tonnes of CO2 from being released into the atmosphere.
Maggie Grogan, development director, said:
At Muse, we're committed to supporting community organisations in the areas we work, helping to provide opportunities for everyone and build brighter futures for all… as it's not just about bricks and mortar."
With that in mind, we're delighted to be supporting the great work of St Basil's in the West Midlands and will look forward to seeing the laptops we provided going to good use, helping to create life chances for young people and deliver positive, long-lasting change."
Jean Templeton, CEO at St Basil's, said: "Thank you so much to Muse and Computers4Charity for their support in providing these laptops to the young people of St Basils.  One of the major issues many young people we support face is digital exclusion.  It limits access to the digital world, which can be detrimental to a young person completing courses online or even engaging with friends and family.  These computers will support young people in each of our projects to achieve their goals. On behalf of them, thank you."
Paul Morrish, CEO of LandAid, said: "We are thrilled to receive this donation of laptops from Muse and to continue with our strong partnership with Computers4Charity to ensure as many young people experiencing homelessness across the UK as possible, can be digitally connected through computer equipment. We know how important this is with both personal and professional development.
"Moreover, this initiative is one of many practical ways that business across the property and real estate industries can directly support their ESG objectives. This is brilliant to see. We hope this will motivate many others within the sector get involved with donations."
We've been a proud supporter of LandAid – the property industry's charity – for many years. LandAid works in partnership with Computers4Charity – an organisation that cares for both the climate and the community – to facilitate our donation to St Basil's.
stories
VINCI named as contractor for first phase of St Helens regeneration
stories
Manor Road Quarter reaches highest point
stories
CASE STUDY: Measuring the placemaking impacts of housing-led regeneration
stories
£69.2 million investment confirmed by St Helens Borough Council
stories
Celebrating Brixton's heroic history
stories
Piecing together the jigsaw of Bromley-by-Bow
stories
Forge Island at Rotherham Show
stories
Second community conversation for Prestwich Village regeneration plans
stories
Helping Manchester towards a net zero future
stories
Salford Red Devils Foundation: changing lives through sport, health and education