Piecing together the jigsaw of Bromley-by-Bow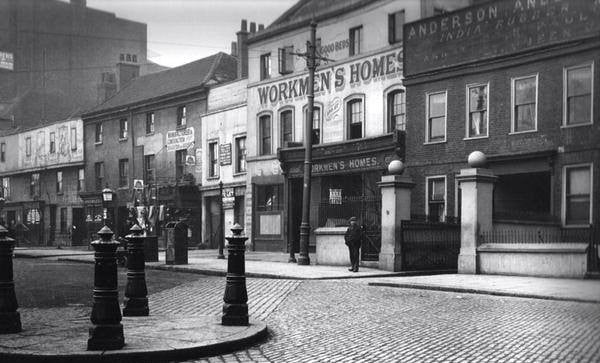 Those looking for inspiration about how to tackle the many challenges and opportunities urban regeneration brings might well approve of one of the methods used in modern day classrooms.
The 'jigsaw technique' is a way of organising groups where each one specialises in an aspect of an assignment, eventually putting their work together when finished. As a cooperative learning strategy, the approach allows each student to specialise in one aspect of a challenge – anyone working in placemaking is likely to see parallels.
Regeneration is a team sport and requires a lot of specialists unpacking specific challenges and finding ways forward under an overarching masterplan. I also think the concept of a jigsaw reflects quite neatly the overarching challenge. To achieve a genuine transformation and ensure that what is delivered provides impact beyond the site boundary itself, connecting with and providing benefit to the local area.
London is a collection of many jigsaws, with each neighbourhood facing its own challenges in housing, mix of tenure, connectivity, education, and social services, to name a few. Similarly, to the jigsaw technique, each neighbourhood plays its role under the remit of the Greater London Authority's London Plan.
Muse and Poplar HARCA's plans at Stroudley Walk are no exception. It is first important to understand the history of an area, before considering how to overcome the challenges, and ensure it has a bright future ahead.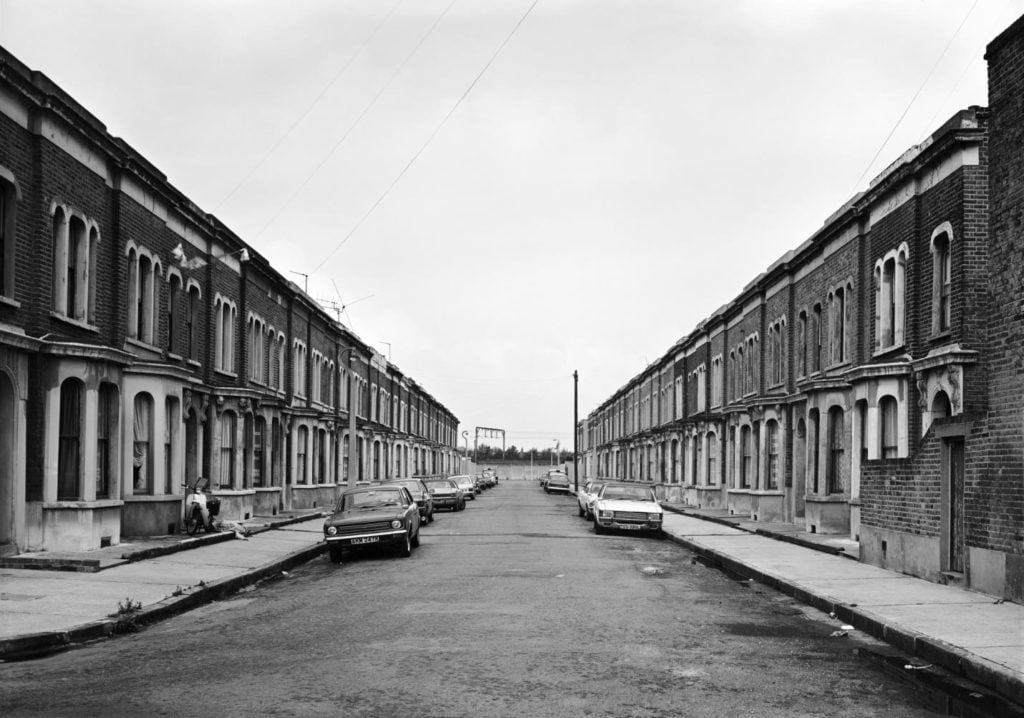 The yellow brick, linear terraces of Bromley-by-Bow
Bromley-by-Bow originated as a hamlet consisting of a few cottages settled around a village green and pond. By the beginning of the 19th century, the area went through a rapid process of industrialisation due to its proximity to the River Lea. By the mid-1800s, the area had expanded as a series of linear terraces of yellow brick houses, interspersed with factories and institutions as well as a continued ribbon of industry along the riverfront.
Extensive bombing in WWII, post-war housing redevelopment and the re-engineering of local streets to accommodate the A12 has had a major impact on the area. Not only physically through the area's evolution that has created a complex web of legacies of significant value such as the street pattern west of the A12, adjacent listed buildings, conservation areas and the waterfront. It also impacted the area's spirit. Like many, WWII-impacted areas in the capital, it brought communities together in their hour or need, a trait that has stuck with the Eastender's who are – and pride themselves on being – in earshot of the Bow Bells.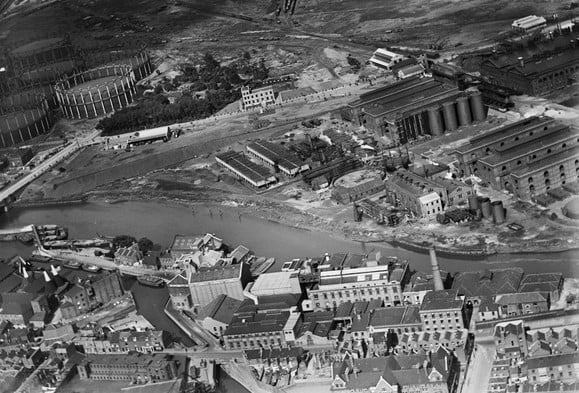 Industrialisation along the River Lea
Today, Bromley-by-Bow has an established residential community which benefits from a rich cultural character. It continues to work towards improving access to affordable housing, quality public realm and open space as well as safe, sustainable connectivity throughout the area.
Sitting at the heart of the neighbourhood, Stroudley Walk provides an important north-to-south route through the neighborhood connecting Bow Road with Bromley-by-Bow in an area which has limited pedestrian permeability. Once completed there will be shops, open spaces, and a community café on the ground floor, providing spaces for the wider community to enjoy.
In addition, Stroudley Walk will deliver 274 homes with 50% affordable housing by habitable room. There will be 82 London Affordable Rent homes and 33 homes available for shared ownership.
As with many areas in Tower Hamlets, Bromley-by-Bow has a deficit of public open space, with the barrier effect of the A12 exacerbating the issue. The previously harsh concrete environment of Stroudley Walk will be softened by 33 new trees and additional plants, the delivery of a pocket park and public spaces. This new outdoor space will promote biodiversity, improve natural surveillance and encourage street play and community activities.
The new neighbourhood at Stroudley Walk represents just one piece of the jigsaw of Bromley-by-Bow and indeed London itself. But, by considering an area's past to respond to some of the current challenges faced, we can deliver a holistic place which will have a meaningful impact upon the community it serves.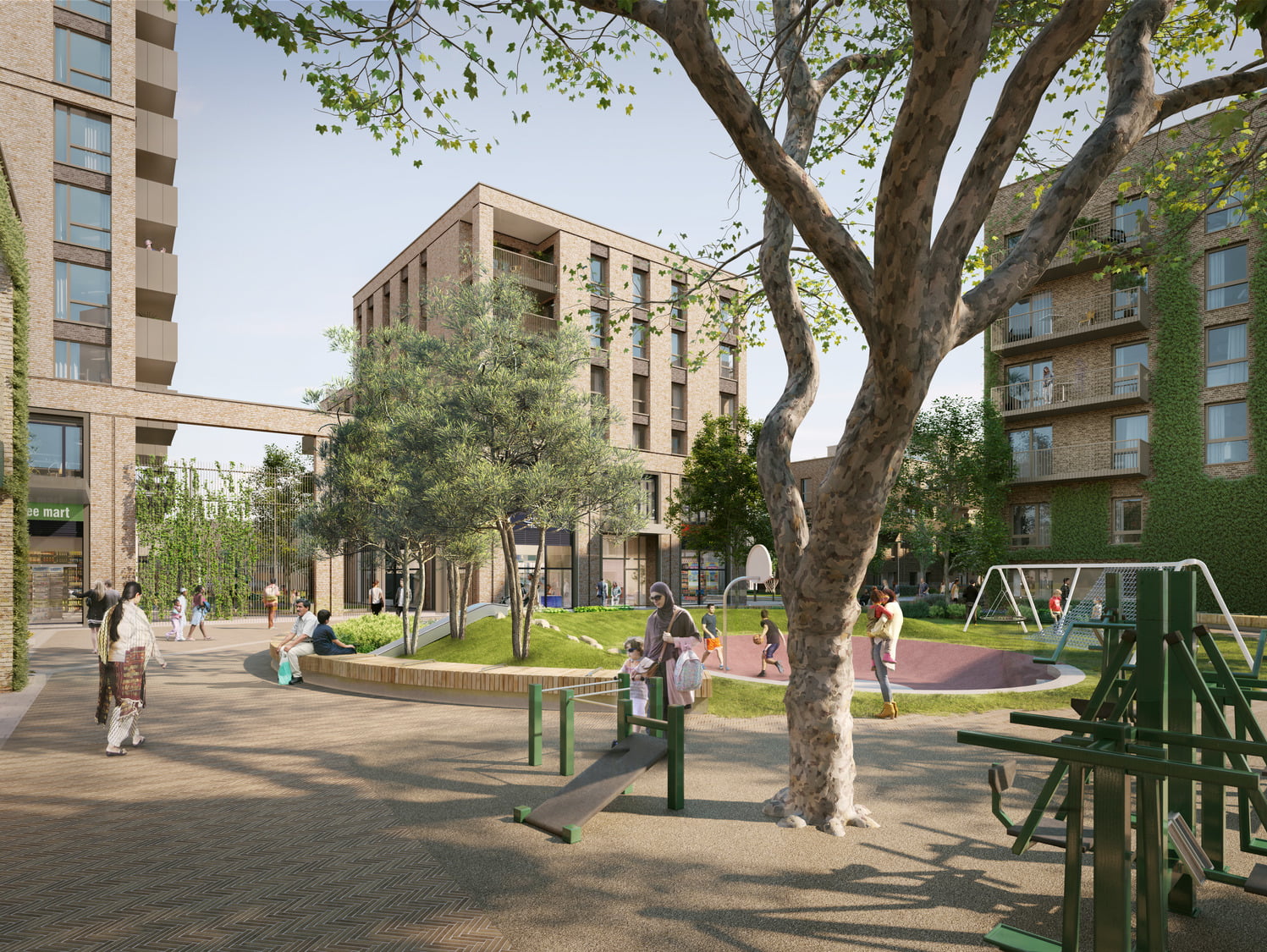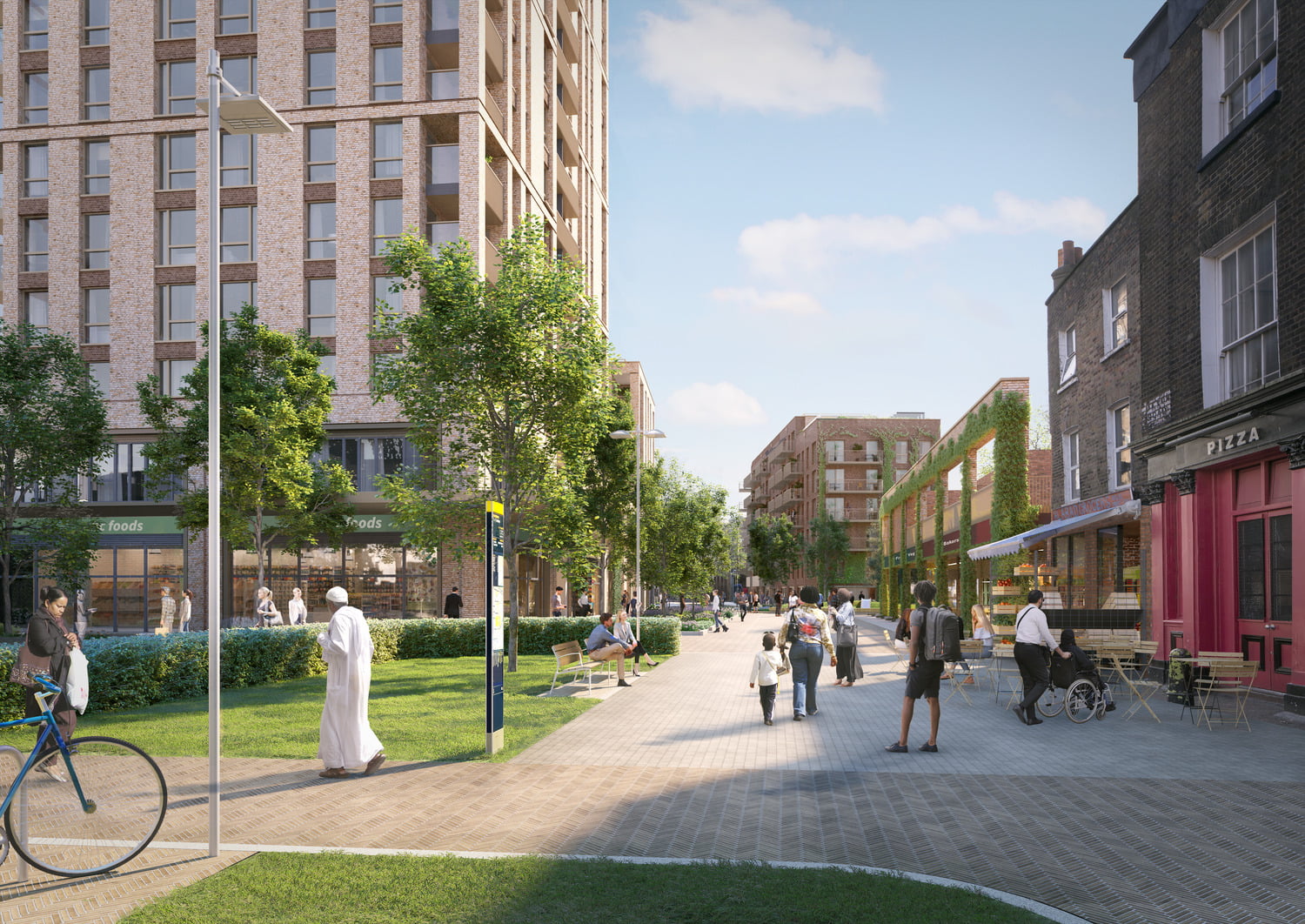 stories
VINCI named as contractor for first phase of St Helens regeneration
stories
Manor Road Quarter reaches highest point
stories
CASE STUDY: Measuring the placemaking impacts of housing-led regeneration
stories
£69.2 million investment confirmed by St Helens Borough Council
stories
Celebrating Brixton's heroic history
stories
Piecing together the jigsaw of Bromley-by-Bow
stories
Forge Island at Rotherham Show
stories
Second community conversation for Prestwich Village regeneration plans
stories
Helping Manchester towards a net zero future
stories
Salford Red Devils Foundation: changing lives through sport, health and education