Slough – 10 Years of Regeneration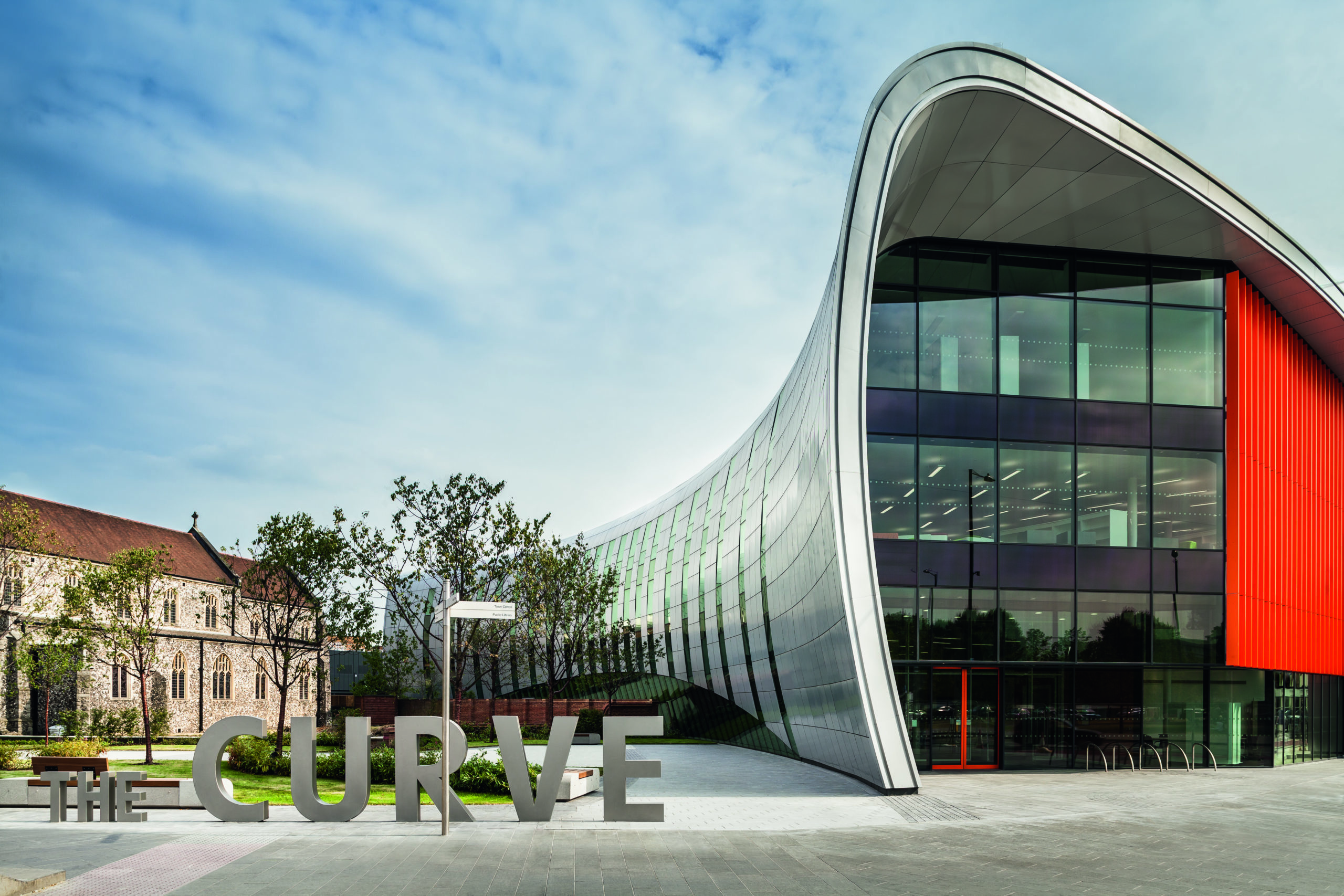 Over the last 10 years, we have been working hard to contribute to the regeneration of Slough and be a catalyst for change.
Our journey began with the formation of Slough Urban Renewal (SUR), a partnership between Muse and Slough Borough Council. Together, we shared a vision to transform Slough into an icon of ambition and opportunity.
SUR partnered with Morgan Sindall Construction to build the iconic Curve, which stands as a testament to Slough's drive to regenerate. This £22 million landmark is a hub for the community and provides access to a range of council services. In its very first year, there was a staggering 59% jump in library memberships and children's borrowing. It's safe to say, this building truly set the mark for the borough's evolution.
Our commitment to developing communal spaces didn't stop there. Housing projects like Milestone and Wexham Green, have created over 200 new family homes and also rejuvenated long-neglected areas. The majority of these homes found local buyers, with a significant portion being first-time homeowners. Through a series of smaller contractors, SUR has also provided more than 150 new affordable homes to meet the local housing need.
Education is a shining example for  the future of Slough. Through SUR we've delivered over £40 m of investment in local schools. Across 6 projects we've provided an additional 65 classrooms, state-of-the-art sports facilities, and more, to ensure local children have the best start possible.
We also built £65 million of new and improved recreational facilities, to get more local people, more active, more often. Arbour Park stadium and 'The Centre' are now hubs of activity.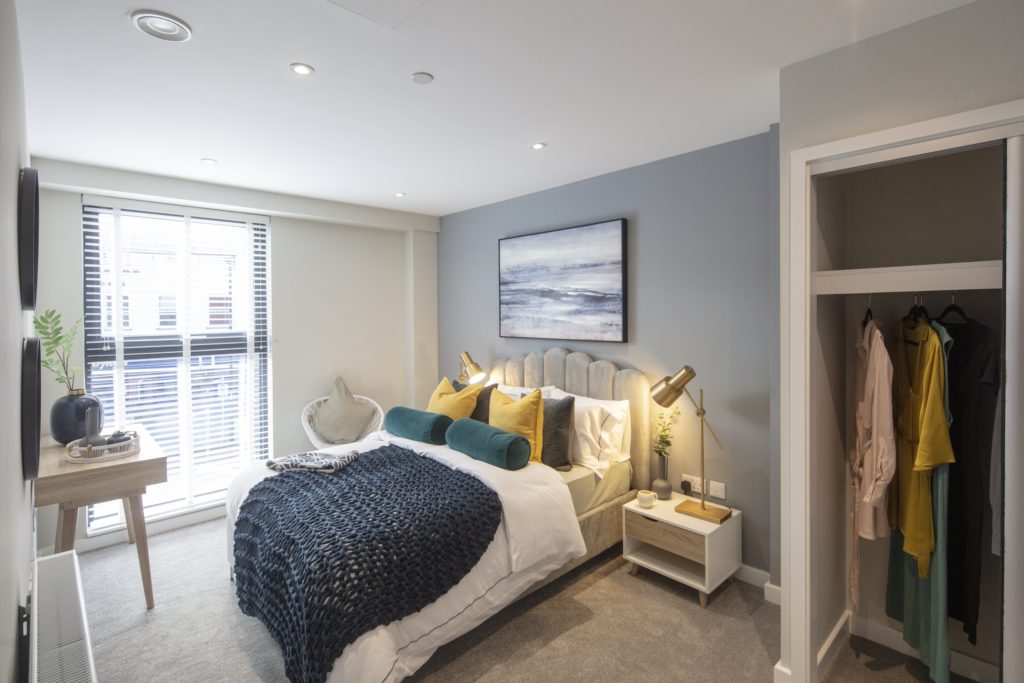 Residential Unit
Through a programme of projects and developments, we've had major success by unlocking  brownfield sites. Our co-ordinated approach in planning and construction has created a more comprehensive series of regeneration across the town.
The Old Library site's redevelopment, completed even amidst the challenges of a global pandemic, is proof. It features the UK's first double decker Marriott-branded hotel, 64 high quality apartments, plus two retail units.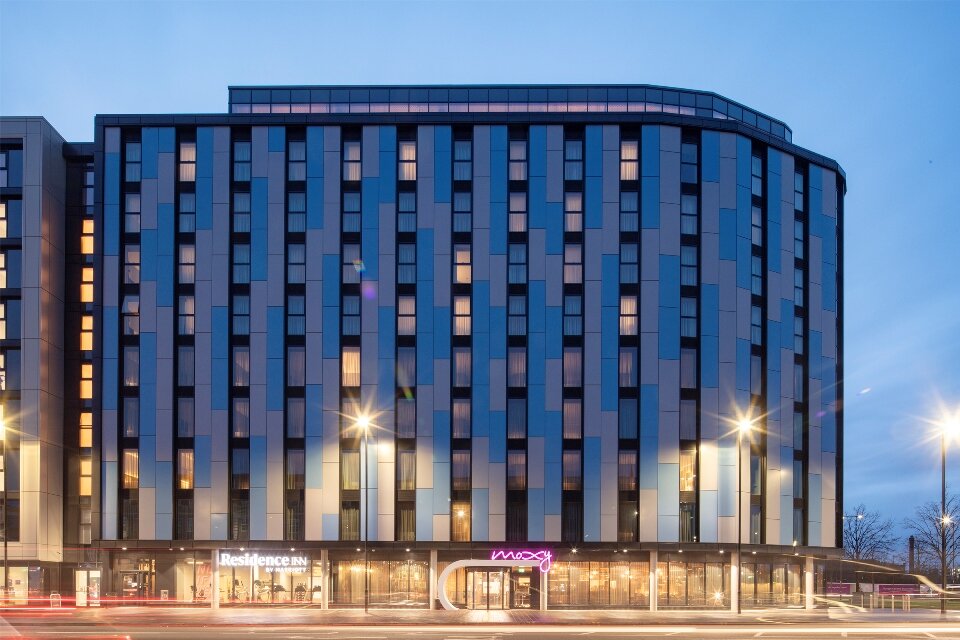 Double-decker Marriott and Moxy hotels
Over the past decade, we've built over 350 new homes, secured planning for another 550, and £350 m of regeneration activity. We've celebrated 25 projects, 3 million safe working hours, and a phenomenal focus on recycling and sustainability.
Having created new local jobs, supported apprenticeships, and donated time and resources to over 40 local initiatives, we're proud of our commitment to social value.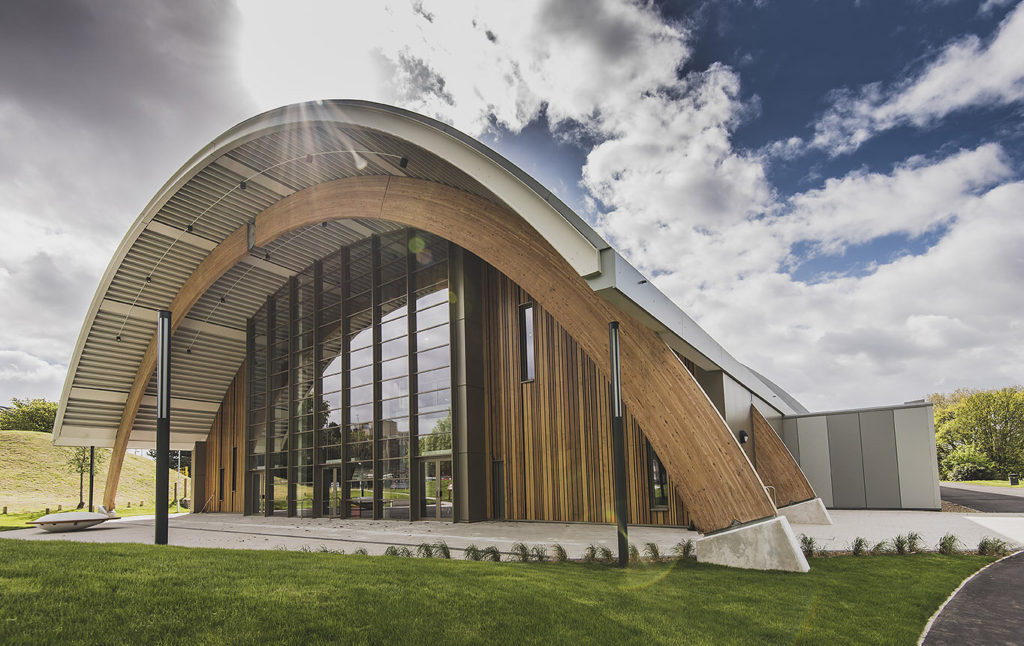 The Curve
So, what's next? We're striving to enable more housing to be delivered on sites such as Stoke Wharf and Haymill. Through SUR, we now have an unrivalled opportunity to redevelop the 10-acre former Thames University site.
This ambitious mixed-use development – including more than 1300 new homes, office space and vibrant retail units – demonstrates our commitment to placemaking in the town.
Today, Slough stands tall as a pinnacle of regeneration through collaboration, commitment, and a shared vision. We're thrilled to have been a major part of this catalyst for change!
stories
Five Minutes with Vytautas Bublys – an apprentice at Lewisham Gateway
stories
Lewisham Gateway Part III: Delivering a better place, from start to finish
stories
Mentoring excellence: How Muse is shaping careers for female work experience students
stories
Grainger acquire second phase of Hale Wharf regeneration
stories
Community conversation for Earlestown regeneration
stories
PODCAST: Right place, right time
stories
Muse expands with new appointments in the Midlands
stories
Lewisham Gateway Part I: Reprioritising people and place
stories
Lewisham Gateway Part II: Unlocking an urban riverfront
stories
Slough – 10 Years of Regeneration