Sustainability case study: Eden, Salford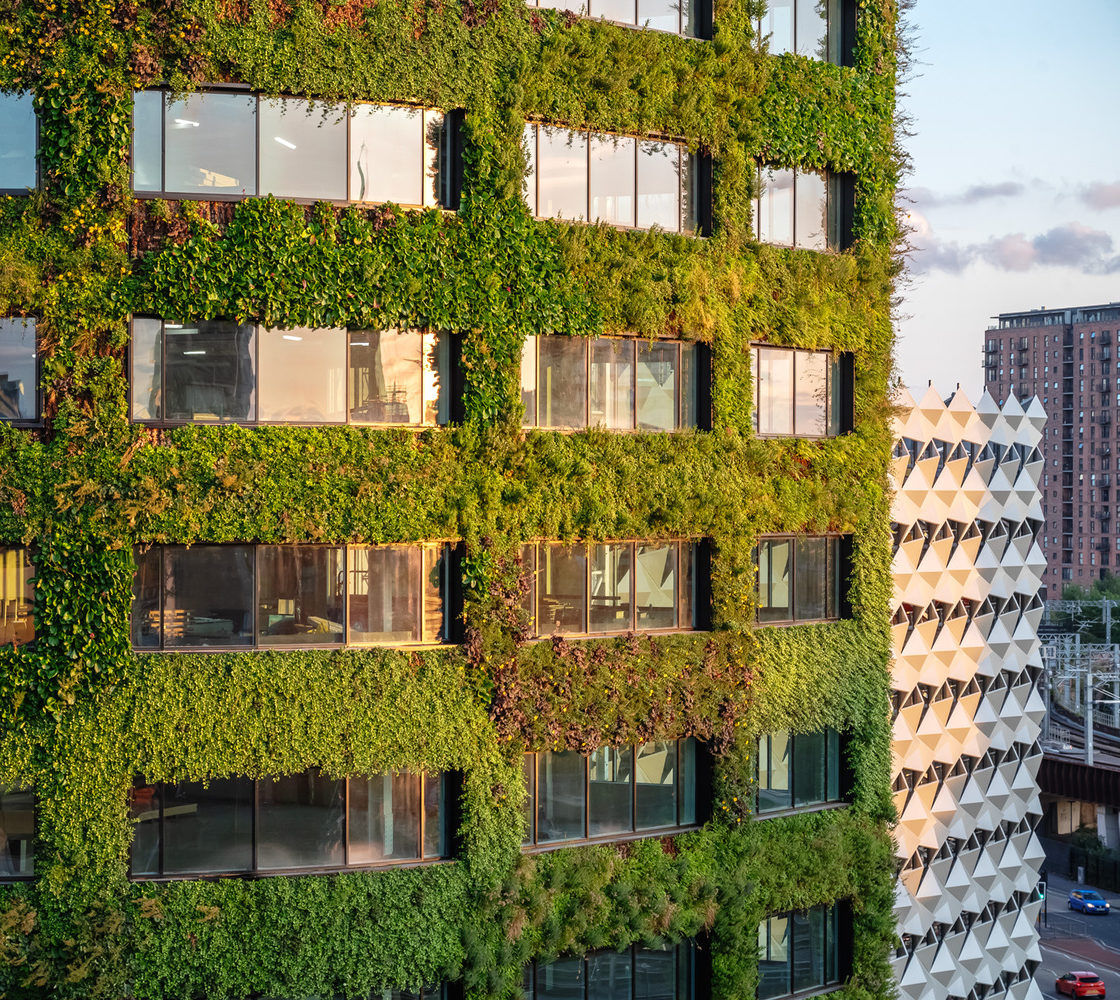 Eden is being delivered by The English Cities Fund, a partnership of Muse, Legal & General and Homes England, and sits within the wider Salford Central Masterplan, an ambitious £1 billion regeneration project being delivered by ECF in partnership with Salford City Council.
A urban oasis, filled with plants and natural life. This was the vision that we had for Eden, alongside our partners at ECF and Salford City Council. Images of concrete, grey carpets and artificial light defined our perception of the workplace for decades. Eden sought to re-imagine this view. Our vision was to deliver one of the UK's most sustainable buildings, bolstering biodiversity, capability to be Net Zero in operation, and allowing the people within it to thrive. What was a concrete car park offered little in terms of biodiversity, sustainability, or social impact. We saw it as an opportunity to reshape the future.
Eden was a place of firsts
It was designed to achieve Net Zero carbon in operation and targeted some of the most ambitious sustainability accreditations in the world. We're proud to say that we achieved our objectives. Eden is on course to achieve an Outstanding BREEAM rating. This would place it among the top 1% of new buildings in the UK for sustainability. It has also been commended by the UK Green Building Council and NABERS, which has awarded Eden a 5.5 NABERS 'Design for Performance' Target Rating out of a maximum of 6. As of July 2023, Eden is the first new build building in the UK to achieve this record[1]breaking certification.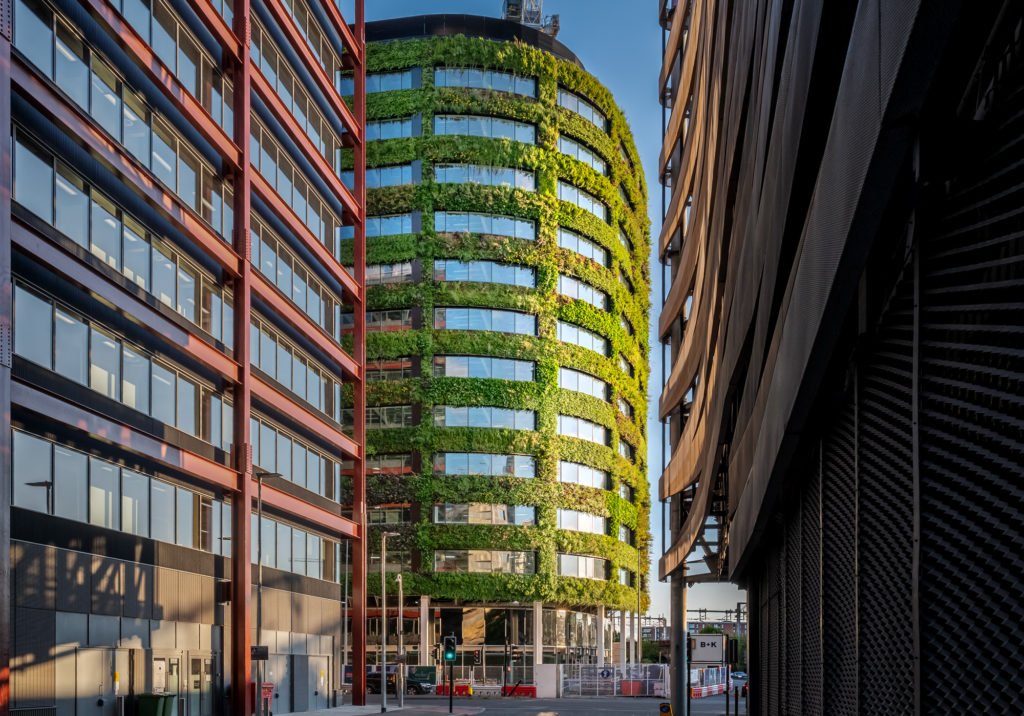 Eden features Europe's largest living wall
Our city has a proud history of innovation, from the first steamboat to the first swing aqueduct, and we are thrilled to add Eden to that list – a sustainable endeavour Salfordians will be working hard to add to for the benefit of our city and future generations to come. "
Paul Dennett, Mayor of Salford
Europe's largest living wall
As part of our vision, we sought to harness nature and the environment by delivering a flagship natural, green façade. A living wall, containing 350,000 plants and 32 different species, it represents a Biodiversity Net Gain of around 2000%. Wrapping the façade of the building, it's Europe's largest living wall and a feat of engineering and constant stewardship. It provides a positive legacy not just for the community, but for the environment, attracting birds, bees, and bugs. Through construction, we focused on reducing embodied carbon emissions. Detailed assessments were undertaken and Eden's embodied carbon emissions were measured at 705kg CO2e/sqm GIA.
This compares to 1,200kg for a standard office building. This was achieved through the extensive use of recycled materials, whether recycled steel in the building's core, upholstery, or recycled glass worktops in the on-site café. The building's structure in terms of column and window positioning has been carefully designed. We have also used the best available technology for airtightness, insulation, heating, and cooling. By incorporating innovative construction methods in the design and high-performance technology for when the building is in operation, the life cycle cost of Eden is expected to be up to 60% less than a typical Grade A office.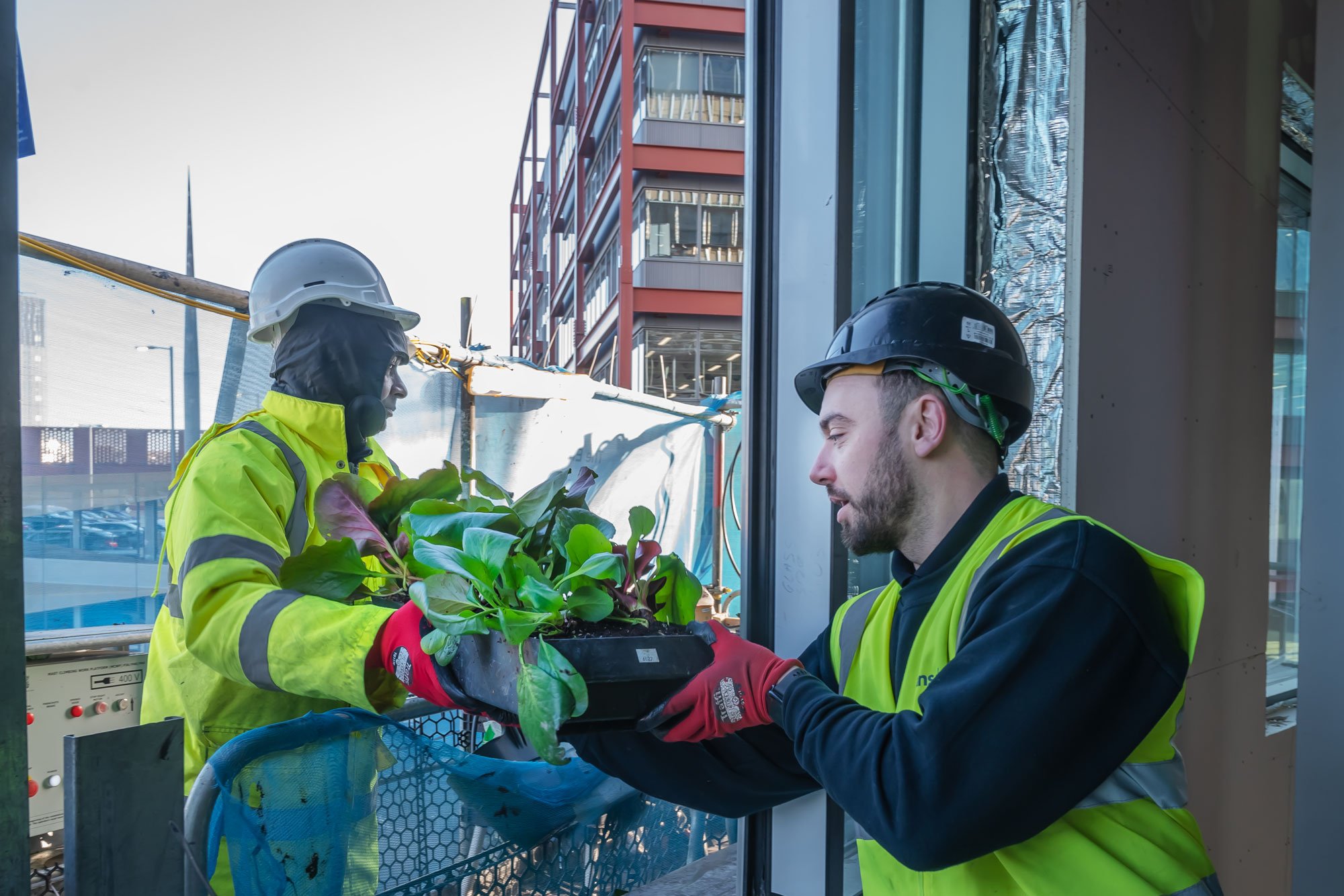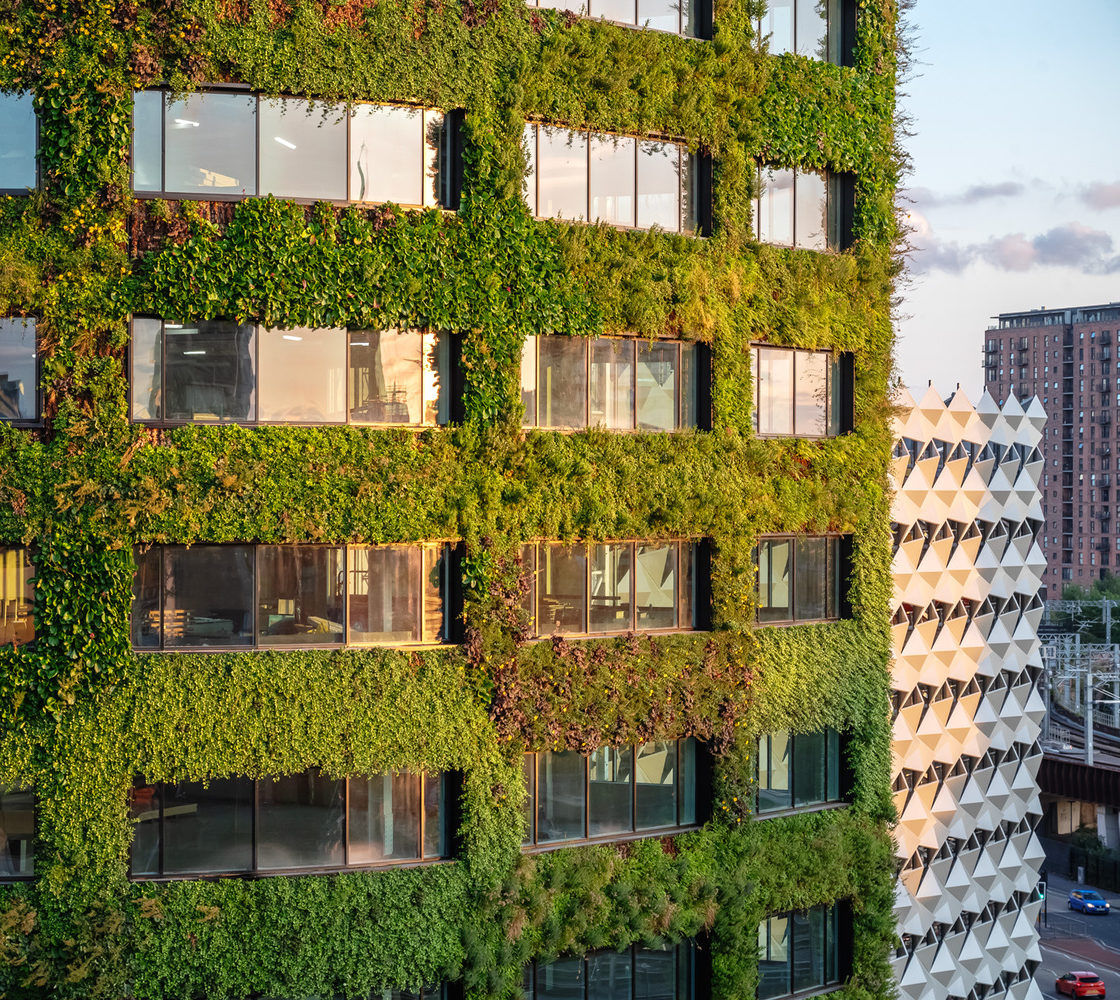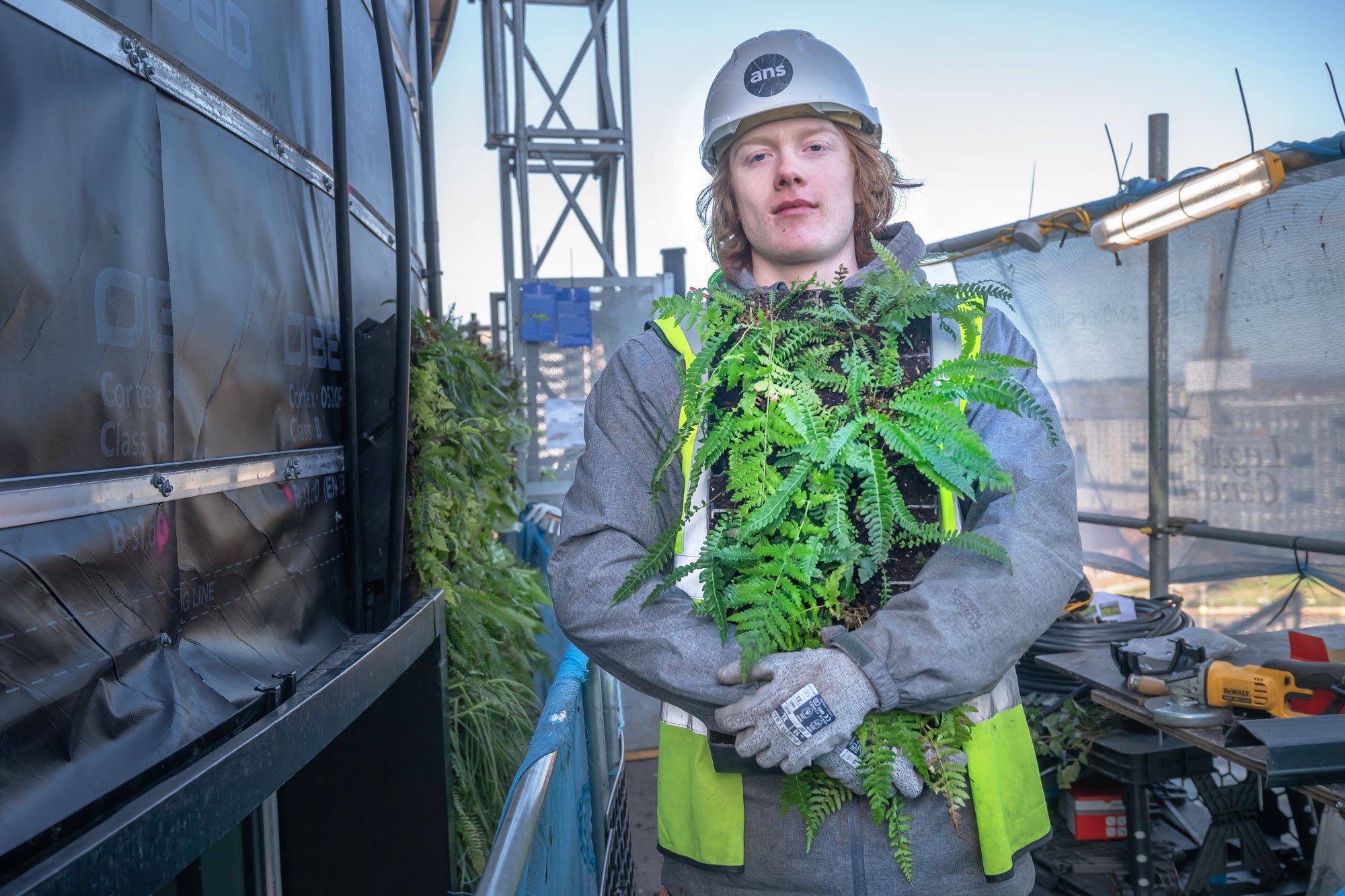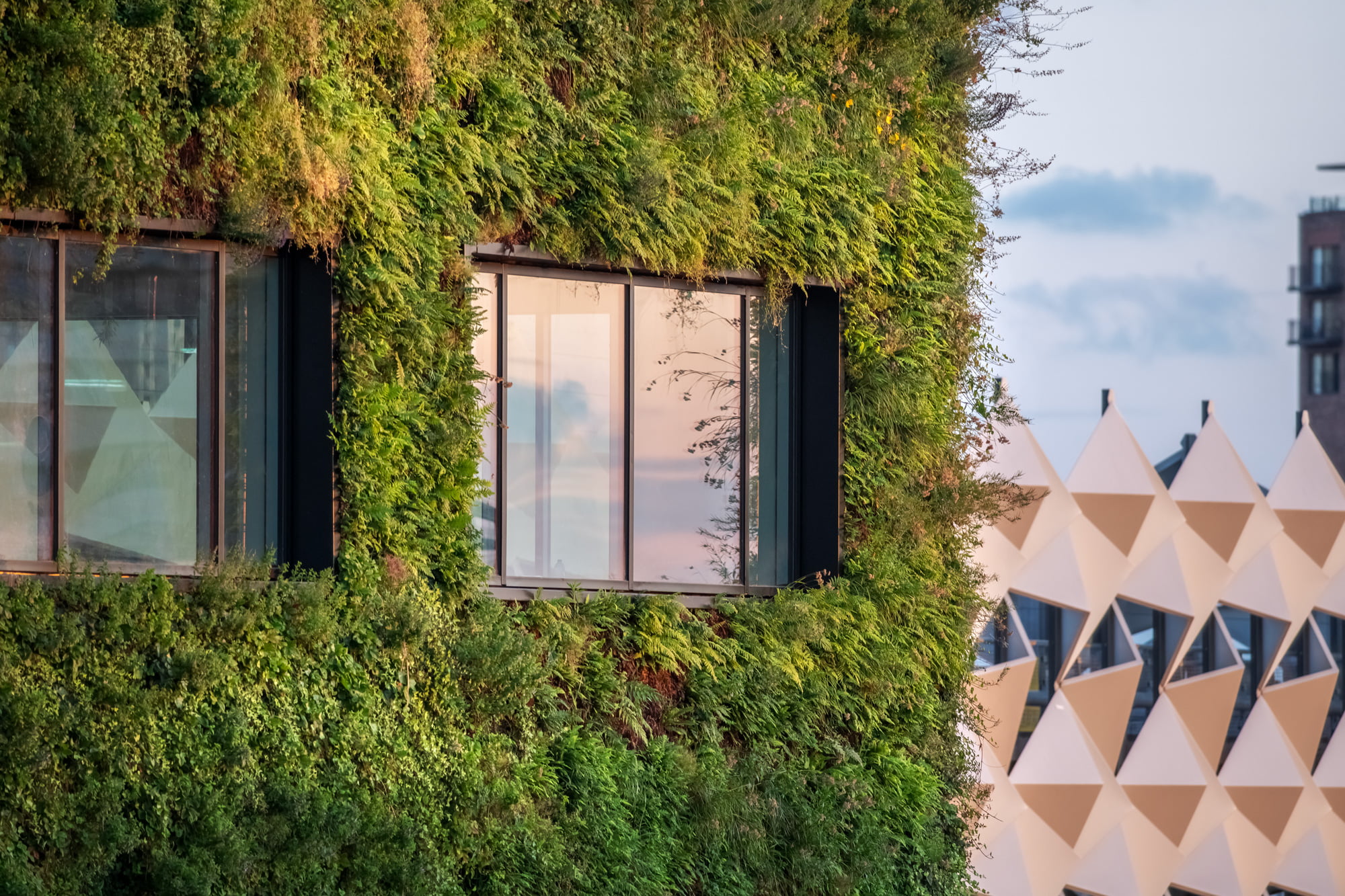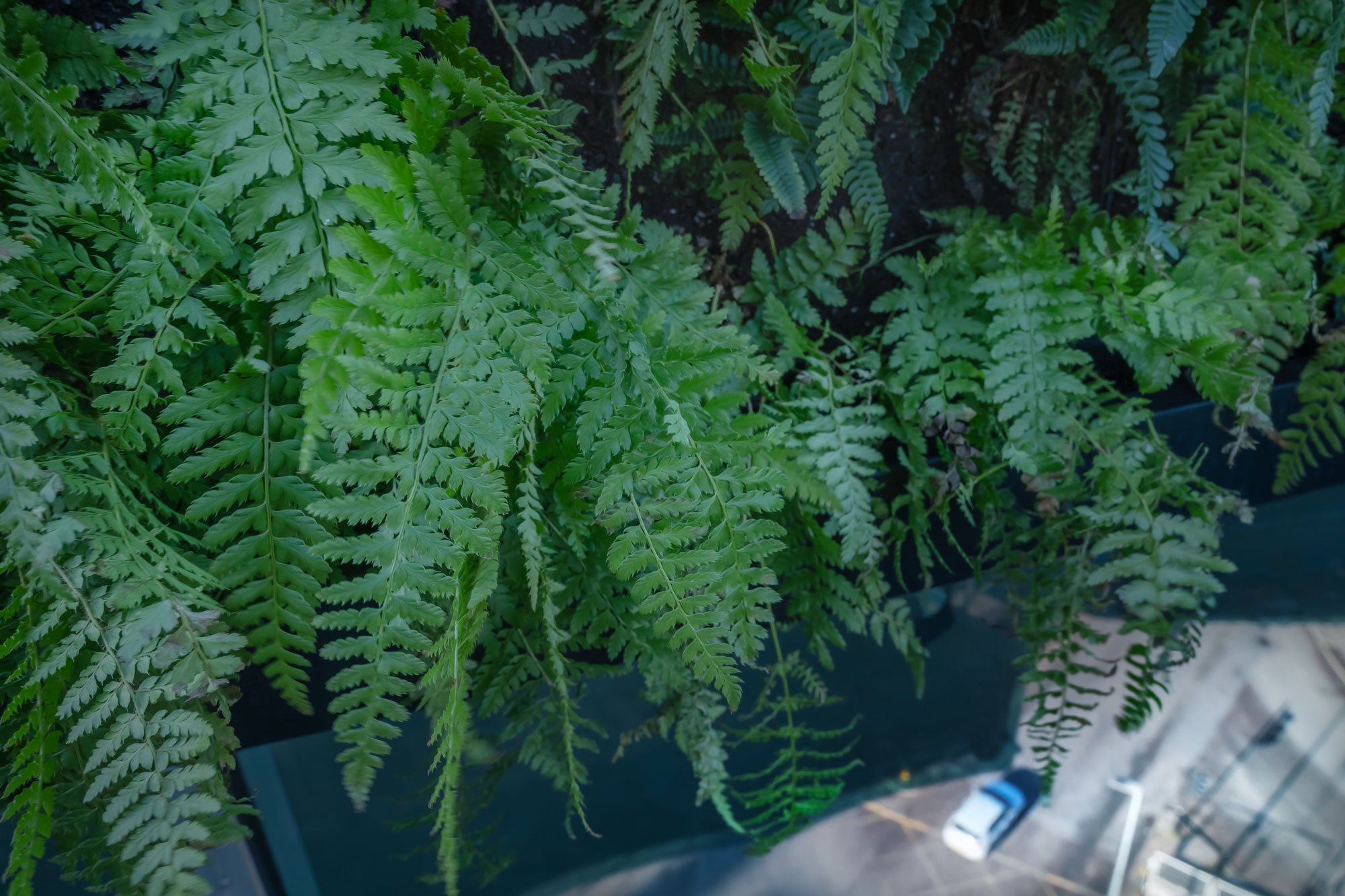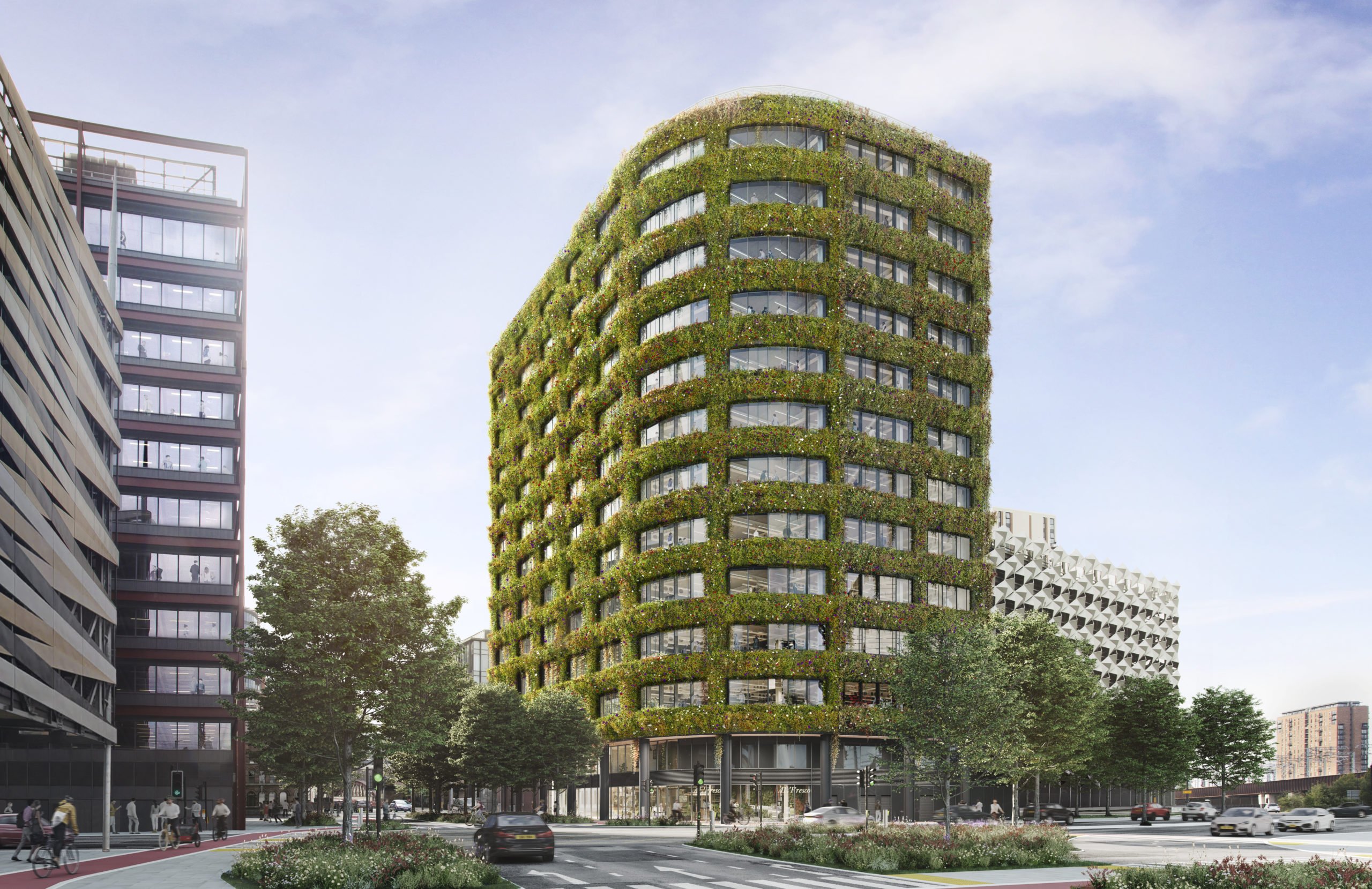 Prioritising people
We took a holistic approach that not only prioritised sustainability but maximised the user experience. Behind Eden's living wall is a considered office space which sets the standard. With new working patterns based on hybrid forms of work we have established a space which provides a quality user experience away from home. Eden delivers wellness by design. We are encouraging a healthy commute with storage for 156 bikes, showers, lockers, and drying rooms. We provided balance to the workspace by building in areas that help enhance every person's health and wellbeing during the workday. It was delivered to WELL building standards, providing enhanced fresh air rates, natural lighting, within a versatile and flexible layout which makes for a more collaborative and agile environment for teams. Other features include a wellness and yoga studio, treatment room, contemplation space, café, and panoramic roof terrace. These are the perfect spaces to take a break and give people the opportunity to interact and connect with each another.
Much more than a workspace
Forming part of the wider £1 billion Salford Central masterplan, delivered by the ECF partnership, at Eden we were eager to create a place that delivered value in every sense. With a Gross Development Value of £64 million, we worked with the local community to ensure the benefit of Eden is spread widely. We constructed a fully irrigated living wall at a local primary school, in partnership with contractor Bowmer & Kirkland and we have welcomed students to the site to talk to them about Eden and careers in real estate.
At Eden, we have pushed the boundaries of sustainable construction and delivery. We are proud to be industry leading. We didn't choose the easy option and through careful design and considered choices we have delivered.
stories
Mentoring excellence: How Muse is shaping careers for female work experience students
stories
Grainger acquire second phase of Hale Wharf regeneration
stories
Community conversation for Earlestown regeneration
stories
PODCAST: Right place, right time
stories
Muse expands with new appointments in the Midlands
stories
Lewisham Gateway Part I: Reprioritising people and place
stories
Lewisham Gateway Part II: Unlocking an urban riverfront
stories
Slough – 10 Years of Regeneration
stories
One year as an apprentice at Muse
stories
Nurturing the next generation takes inspiration and opportunity