Sustainability case study: Greenhaus, Salford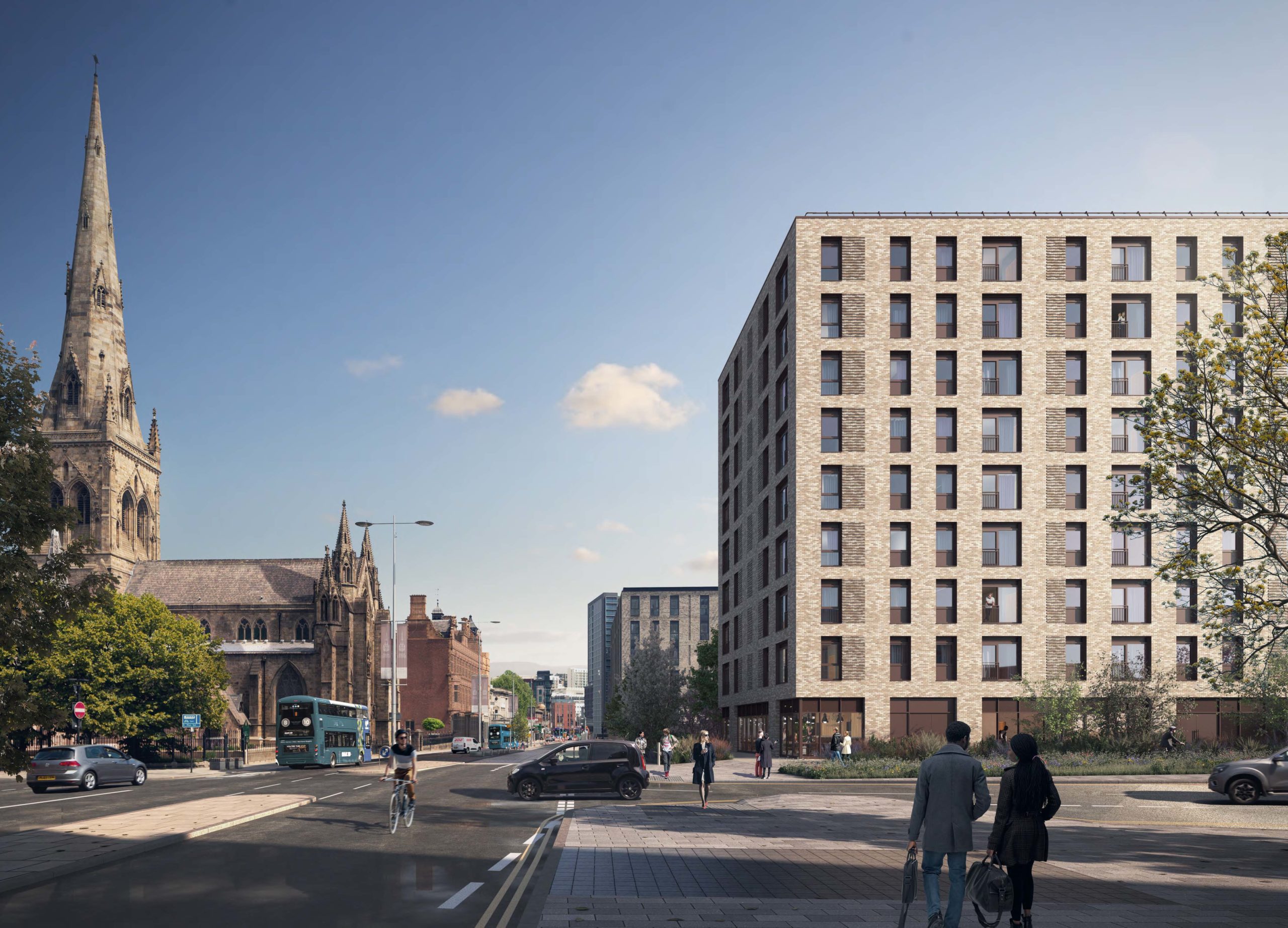 Greenhaus sits within the wider Salford Central Masterplan, an ambitious £1 billion regeneration project being delivered by English Cities Fund in partnership with Salford City Council.
Alongside our partners, at Homes England, the Greater Manchester Combined Authority, and Salford City Council, we embarked on a mission to prove that sustainable, low-cost living could – and should – be accessible to everyone.
At Greenhaus, we're delivering a community of 96 sustainable, accessible, and affordable eco-friendly homes. Paired with green spaces, footpaths, cycle storage, and access to public transport, these are homes fit for the future. In addition to this, Greenhaus is made up of 100% affordable homes. With lower energy bills and running costs, those who need them most will benefit the most.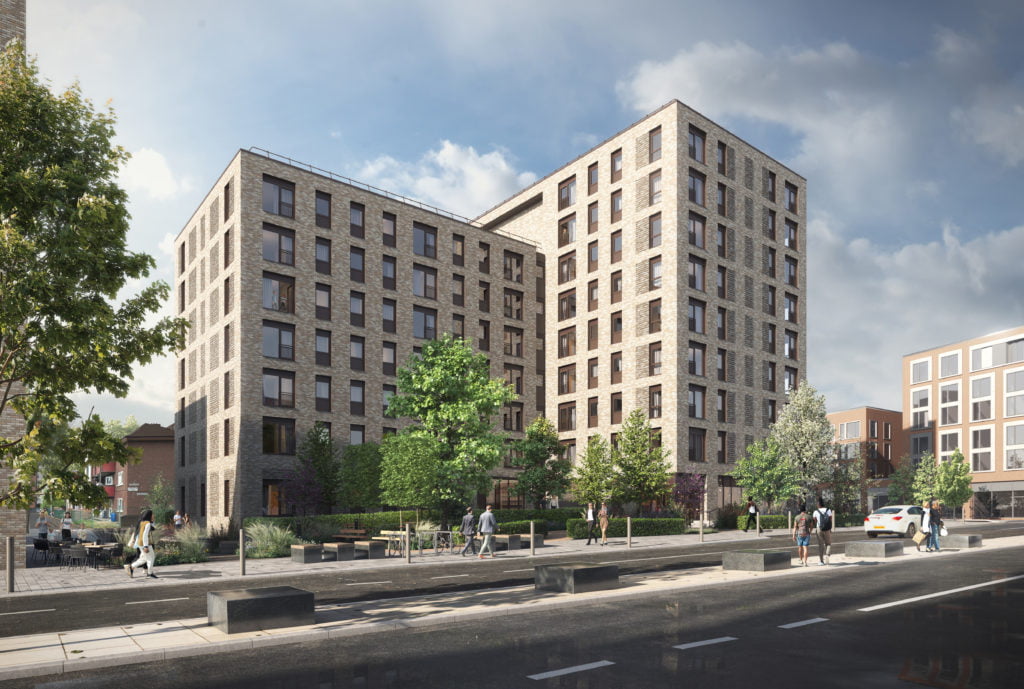 Greenhaus is made up of 100% affordable homes
Passivhaus was pivotal
Since Greenhaus was first conceived, Passivhaus has underpinned everything. Widely considered to be one of the world's most rigorous low energy design standards, Passivhaus adopts a whole-building approach with clear, measured targets, focused on high-quality construction, certified through an exacting quality assurance process.
Passivhaus motivated us to push the boundaries and challenge our preconceptions. Our commitment to the certification provided the tools and processes to design, build, commission, and hand over a low energy building. The approach, which also results in high thermal comfort and air quality, has informed every stage of design and construction.
Working closely with our partners at ECF, Homes England, Salford City Council, and Eric Wright Construction, we are delivering one of the UK's first multi-storey Passivhaus living spaces. It is by a significant margin, the largest Passivhaus development in the North West.
The homes at Greenhaus are incredibly eco-friendly. They include sustainable features such as triple glazing, the latest insulation technology, improved ventilation and airtightness, air source heat pumps, and publicly accessible electric vehicle charging spaces.
Heating demand will use 68% less energy than traditional housing. It will help families to significantly reduce their carbon footprint and energy bills.
There are also proven long-term health and wellbeing benefits, including cleaner air, and fewer respiratory problems as a result of living in comfortable, well-heated homes.
This is really ambitious. A fully certified Passivhaus scheme in Salford that's 100% affordable. We are pushing the boundaries."
 Andrew Cartwright, Strategic Property Manager, Salford City Council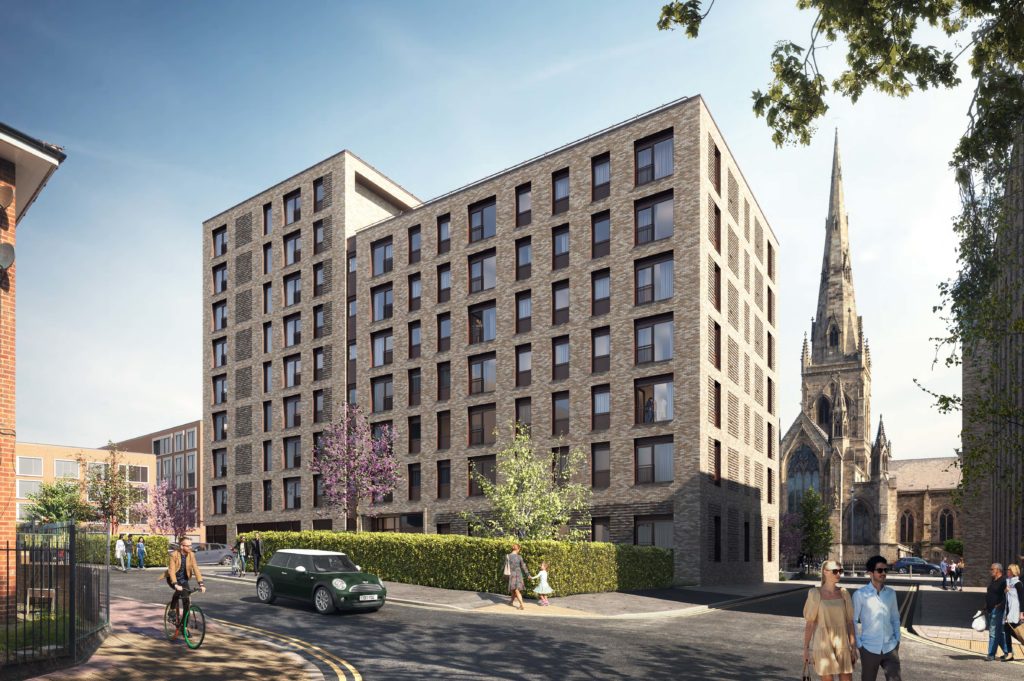 Greenhaus is the largest Passivhaus development in the North West.
Accessible to all
We believe that sustainable, low-cost living should be accessible to everyone. Whilst we've worked hard to make sure our Greenhaus community will benefit from lower energy bills, we have worked even harder to make sure that these homes are an option for all.
Our partnership with housing provider Salix Homes has been fundamental to this. Their expertise and experience combining both affordability and Passivhaus standards have supported much of our efforts. Homes England and the Greater Manchester Combined Authority have also been crucial to achieving our ambitious target of making every one of the ultra-low-energy homes affordable. This is through a combination of rent to buy, affordable rent, and social rent.
Rather than just meeting requirements, we made a commitment to target the best possible outcome for the whole community.
The fact that Greenhaus is entirely affordable with lower energy uses and running costs, all residents will benefit from the cost savings. Local people in Salford will have the opportunity to own one of the most sustainable and high-quality homes in Greater Manchester.
Building a better Salford
Located at the very heart of a £1 billion regeneration project, residents at Greenhaus will contribute to a fantastic and established community. Designed around interaction and human connection, it's a place filled with over 1,000 new homes, people and businesses, amenities, and green space. All this on the edge of the city centre with access to sustainable public transport.
This is thanks to an ambitious shared vision to deliver a better Salford, and strong lasting partnerships with people who know the community best. Greenhaus is part of this jigsaw.
Alongside local authorities, we have partnered with Salford University. Students were given the opportunity to undertake work placements during construction, and even taken on study modules focused on our Greenhaus project. A conscious effort was made to engage with the local community and understand their views through this process too. We have new people from different walks of life who made a positive contribution to the project.
Taking our learnings forward
On Salford's Peru Street we are already working on a second Passivhaus project with Salix Homes. This is another example of 100 homes, being 100% affordable, and 100% certified.
And it does not end here. As one of the most successful Passivhaus schemes in the UK, there are countless opportunities to share best practice from Greenhaus. The result will be positive change to communities across the country. Muse is leading the way.
stories
Mentoring excellence: How Muse is shaping careers for female work experience students
stories
Grainger acquire second phase of Hale Wharf regeneration
stories
Community conversation for Earlestown regeneration
stories
PODCAST: Right place, right time
stories
Muse expands with new appointments in the Midlands
stories
Lewisham Gateway Part I: Reprioritising people and place
stories
Lewisham Gateway Part II: Unlocking an urban riverfront
stories
Slough – 10 Years of Regeneration
stories
One year as an apprentice at Muse
stories
Nurturing the next generation takes inspiration and opportunity