Sustainability case study: Slough
Slough Urban Renewal (SUR) is a visionary partnership between Muse and Slough Borough Council (SBC) which took shape in 2013. Over the last decade, SUR became a catalyst for placemaking and regeneration, leveraging brownfield sites and redeveloping tired buildings and vacant land. We delivered new homes, leisure hubs, and education facilities across 25 projects.
Meeting the needs of the borough
The driving force behind SUR was to act as a leader for change, delivering against the ambitious targets of the council to transform Slough for the better. This not only means keeping up with demand but going beyond to position the borough as a place for others in the future.
A rise in people living and working in Slough boosted demand for affordable homes, but also for new schools, community facilities, employment opportunities, and leisure. Given Slough's excellent connectivity, and potential to meet these needs, we worked in partnership with Slough Borough Council to deliver the right type of development in the right places.
This included The Curve, our first project and a £22 million library, cultural space, theatre, and 280-seater performance space. It sits at the heart of the Council's masterplan and was delivered alongside our partner company Morgan Sindall Construction. This saw us transform an outdated, underused library into a rejuvenated landmark building which new and existing residents in Slough can take advantage of.
So far, we delivered 350 new homes, with a focus on high-quality family housing on brownfield sites. By using previously developed land, we could promote a circular economy by re-using sites as well as boosting the economic benefits. We have already secured planning consent for a further 550 new homes.
By delivering a mixed-use development at the Old Library site in the Heart of Slough, we completed two new Marriot International hotels, as well as 64 homes with Novus Apartments and new retail opportunities.
We delivered 65 new classrooms and teaching facilities across six schools, on behalf of Slough Borough Council to provide enhanced teaching space and greater opportunities for young people.
We also delivered six leisure facilities across the town, including the Ice Arena and 'The Centre', an £18 million leisure complex. Both were part of The Council's £65 million investment in their leisure strategy, to get more people, more active, more often.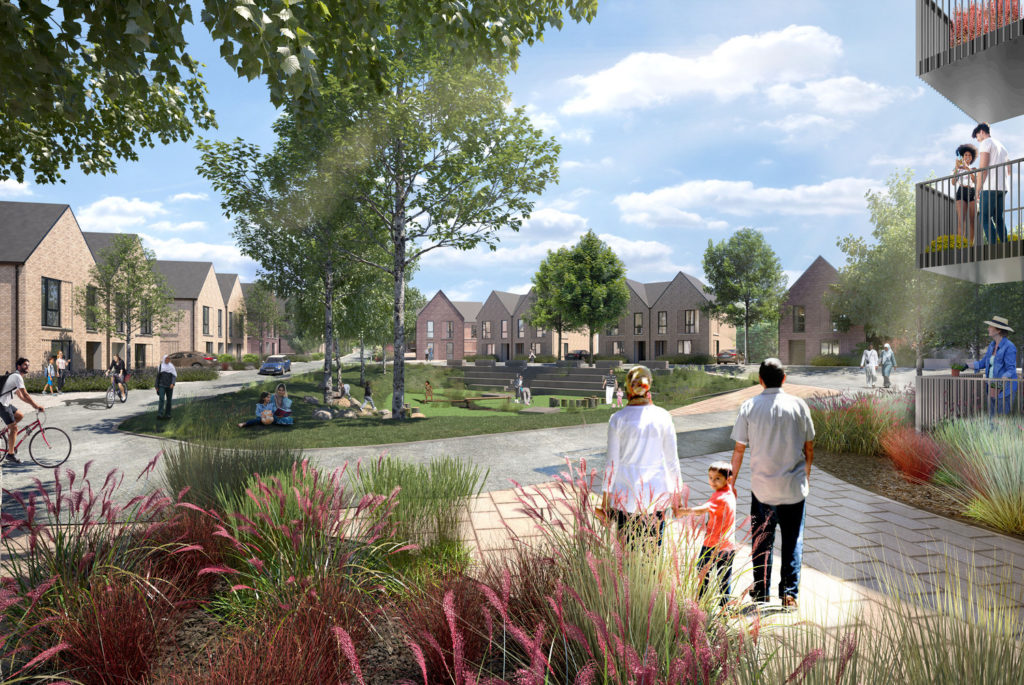 Creating social impact
From the outset, we focused on delivering economic growth and social value. We ensured local people felt the benefit the development and our approach was set out at the beginning through a Community Investment Plan.
This enshrined our commitment for every project to deliver a social return on investment and measure our impact against clear targets. Becoming a National Skills Academy and establishing a Community Benefits Fund, that raised over £300,000, were both instrumental to maximising local benefits from our development activity.
Since 2013, SUR engaged with over 18,000 young people through career fairs, career guidance, site visits, networking events, and work experience placements.
We promoted the use of a local supply chain, created local jobs for local people. Around 95% of our subcontractors were small to medium enterprises (SMEs), and 35% were located within 25 miles of Slough. Both directly and indirectly, we created over 30,000 jobs.
At the Old Library site, 97% of sub-contractors were SMEs and invested over £2 million within 25 miles of Slough. We created £40 million in social value and engaged with 1,800 local students. We also worked with young people and an artist called Daryl Bennet to create a 50ft mural for the site's hoardings, bringing art onto the streets.
SUR sponsored over 40 community initiatives. This involved financial backing, but also voluntary hours from our project teams and our supply chain. This included local art competitions and community festivals – including the Slough Canal Festival and the Horticultural Show. We built new raised beds and a disabled shelter at local allotments, to improve accessibility. We refurbished the premises of DASH, a domestic abuse charity. We volunteered at local foodbanks, landscaped the garden of a local care home, planted trees, and introduced a 'boot bank' at a football stadium we delivered to enable everyone to play.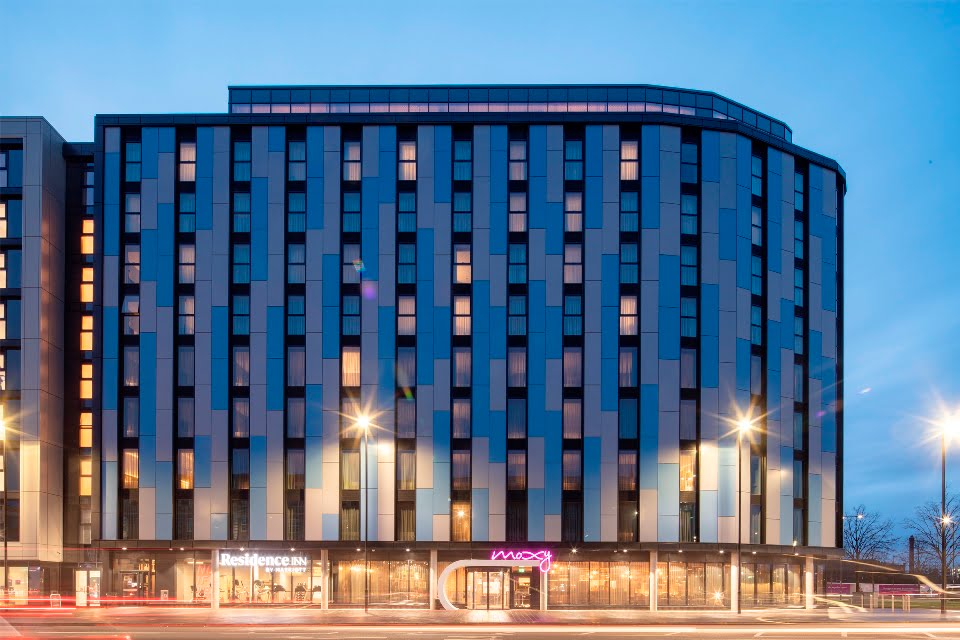 Net zero
Across Slough, our aim is to deliver at least BREEAM Very Good, or comparable sustainable credentials, across all of our developments. In our recently delivered hotels at the Old Library, we achieved BREEAM Excellent, The Centre achieved an EPC rating of A, and the refurbished Ice Arena achieved a 39% reduction in annual energy usage.
Our new homes incorporated a range of sustainable features based on the Code for Sustainable Homes or BREEAM targets. For example, Novus Apartments benefits from a centralised heating and hot water system.
Each apartment is supplied with a heat interface unit so residents can control their own consumption, drawing from communal use to minimise energy wastage.
Through construction, across all of our projects 95% of waste recycled and diverted from landfill. At The Centre, this rose to 97% because we invested in the circular economy.
At Slough Urban Renewal, we have an aspirational vision to meet industry standards and lead the way towards a brighter and more sustainable future in Slough.
Read more about our sustainable approach.
stories
Mentoring excellence: How Muse is shaping careers for female work experience students
stories
Grainger acquire second phase of Hale Wharf regeneration
stories
Community conversation for Earlestown regeneration
stories
PODCAST: Right place, right time
stories
Muse expands with new appointments in the Midlands
stories
Lewisham Gateway Part I: Reprioritising people and place
stories
Lewisham Gateway Part II: Unlocking an urban riverfront
stories
Slough – 10 Years of Regeneration
stories
One year as an apprentice at Muse
stories
Nurturing the next generation takes inspiration and opportunity