The English Cities Fund and City of Wolverhampton Council reach landmark agreement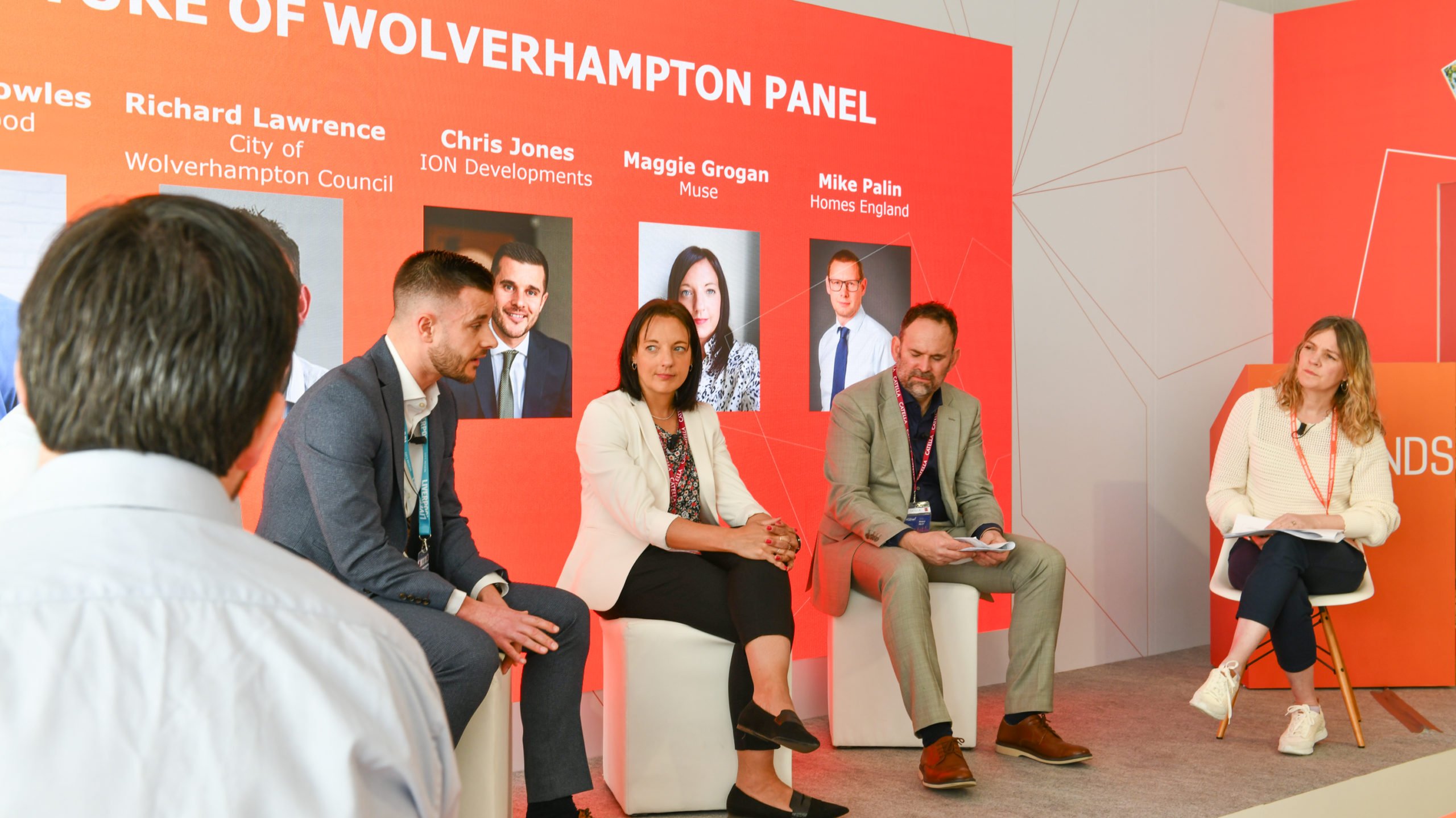 Our JV with Legal & General and Homes England, The English Cities Fund (ECF), has signed a memorandum of understanding with City of Wolverhampton Council.
Both ECF colleagues and the council will now take part in a joint review of potential development sites, which could deliver new homes, office space, shops, restaurants, offices, and public spaces.
Areas which are identified as having regeneration potential could then be brought forward and delivered by the partnership under future agreements. The partnership has the potential to attract significant inward investment and create a range of new jobs across Wolverhampton.
ECF was set up in 2001 to bring together the best of the public and private sector, combining the expertise and ambition of Homes England, the government's dedicated housing and regeneration agency; Legal & General's deep capabilities in delivering long-term, joined-up investment across UK property and infrastructure; and the nationwide urban regeneration expertise of Muse.
The partnership with City of Wolverhampton Council builds on the major investment already being made in the West Midlands by ECF, with all three partners bringing forward significant new investment in the region.
Maggie Grogan, development director at ECF, said:
Wolverhampton is a city full of opportunities and we're delighted to have signed this memorandum of understanding with the city council."
This is a sign of our intent and ambition in the Midlands. We want to work closely with partners to find and deliver opportunities for growth and regeneration that benefit communities for the long term."
City of Wolverhampton is an ambitious partner, with a clear vision for the city and the wider region, along with a can-do approach to growth. We're looking forward to working with our new colleagues to help enable the opportunities for place-changing regeneration to come forward in Wolverhampton."
Councillor Stephen Simkins, City of Wolverhampton Council deputy leader and cabinet member for city economy said: "ECF is one of the UK's leading placemaking and regeneration specialists. They have a strong track record of identifying opportunities and delivering value.
"We are excited to start working with the team to review sites across the city with a view to unlocking regeneration and economic growth.
"This will build on the multi-billion-pound investment already on site or planned across Wolverhampton and will also help deliver more jobs for our residents.
"With fresh ideas and approaches, building on ECF's decades of expertise, we are confident of some exciting new initiatives emerging."
stories
Mentoring excellence: How Muse is shaping careers for female work experience students
stories
Grainger acquire second phase of Hale Wharf regeneration
stories
Community conversation for Earlestown regeneration
stories
PODCAST: Right place, right time
stories
Muse expands with new appointments in the Midlands
stories
Lewisham Gateway Part I: Reprioritising people and place
stories
Lewisham Gateway Part II: Unlocking an urban riverfront
stories
Slough – 10 Years of Regeneration
stories
One year as an apprentice at Muse
stories
Nurturing the next generation takes inspiration and opportunity