Lewisham politicians give thumbs up as the 'gateway' nears completion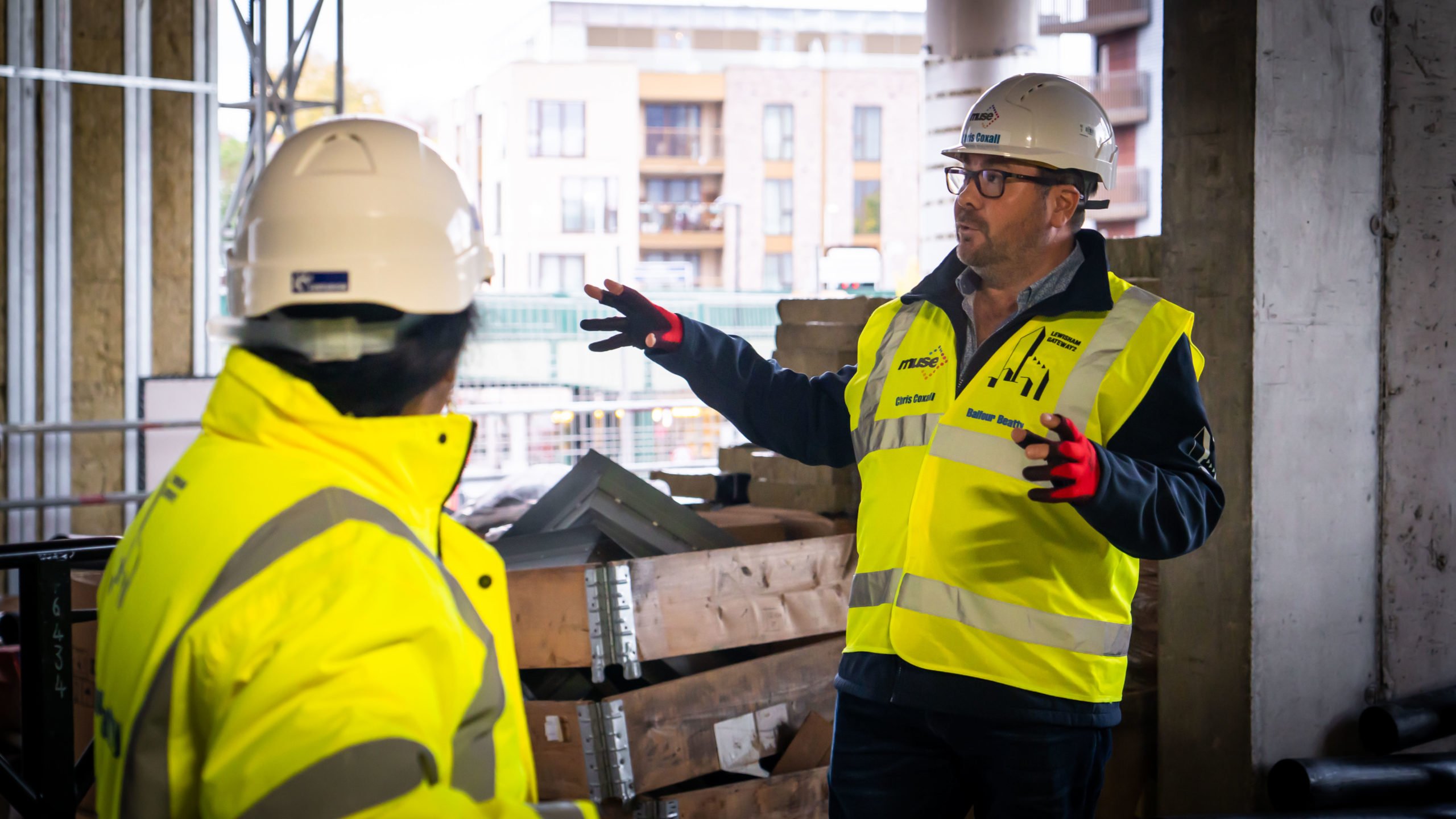 Local political leaders in Lewisham have given their thumbs up to our place-changing Lewisham Gateway regeneration.
The final phase is currently less than a year away from completion and will be the last piece of this major new neighbourhood in the town centre. Once complete, the 'gateway' will have provided 1,000 new homes, leisure facilities, a new park and commercial spaces, and will even include a long-awaited Empire multiplex cinema.
During the visit, we welcomed local political figures, including shadow minister for disabled people and Lewisham Deptford MP, Vicky Foxcroft, and Lewisham's deputy mayor and cabinet member for housing, development and planning, Cllr Brenda Dacres, on the special tour, which took attendees through the new street that runs through the new place that will feature new bars and restaurants when it opens to the public. Attendees also got the opportunity to look at some of the new apartments, workspaces and even reach the highest point of the gateway, to breathe in some spectacular views of the capital.
Tour attendees were particularly excited for the arrival of the new cinema, which will boost Lewisham's cultural offering and checked in on the construction progress being made.
Our tour was all about highlighting the benefits of both the public and private sector working together in partnership, as to deliver Lewisham Gateway, we've worked with Lewisham Council, Transport for London and the Greater London Authority to bring the vision to life.
Since we started on site, we've also created social and local economic value at Lewisham Gateway close to £87 million, which includes:
• 294 apprenticeship weeks completed by 11 apprentices
• 40 hours career support sessions delivered in local schools
• 962 local people have worked on the project
• £60k community support provided to local organisations
• 35 weeks work experience for 11 local students from Lewisham
• £49m of spending in the local economy
• 22 hours of advanced health and safety training delivered to 11 Lewisham residents
Speaking after the tour, Chris Coxall, projects director, said:
It was great to show local politicians around the site to highlight the rapid progress being made by our partners at Balfour Beatty and Get Living. Our long-standing partnership with Lewisham Council has been imperative to delivering this scheme and the benefits will the for the whole community's to reap for years to come."
Deputy mayor of Lewisham, Brenda Dacres, also commented, "Lewisham Gateway will deliver long-term benefits to the whole of Lewisham. This award-winning scheme will create a thriving neighbourhood with 1,000 new homes, work and commercial spaces, and an exciting new cinema which residents have been anticipating for a long time. I am grateful to everyone who has worked on this including council officers and our partners Muse."
Lewisham Gateway construction nears completion
stories
VINCI named as contractor for first phase of St Helens regeneration
stories
Manor Road Quarter reaches highest point
stories
CASE STUDY: Measuring the placemaking impacts of housing-led regeneration
stories
£69.2 million investment confirmed by St Helens Borough Council
stories
Celebrating Brixton's heroic history
stories
Piecing together the jigsaw of Bromley-by-Bow
stories
Forge Island at Rotherham Show
stories
Second community conversation for Prestwich Village regeneration plans
stories
Helping Manchester towards a net zero future
stories
Salford Red Devils Foundation: changing lives through sport, health and education