We are placemakers: what makes a great place?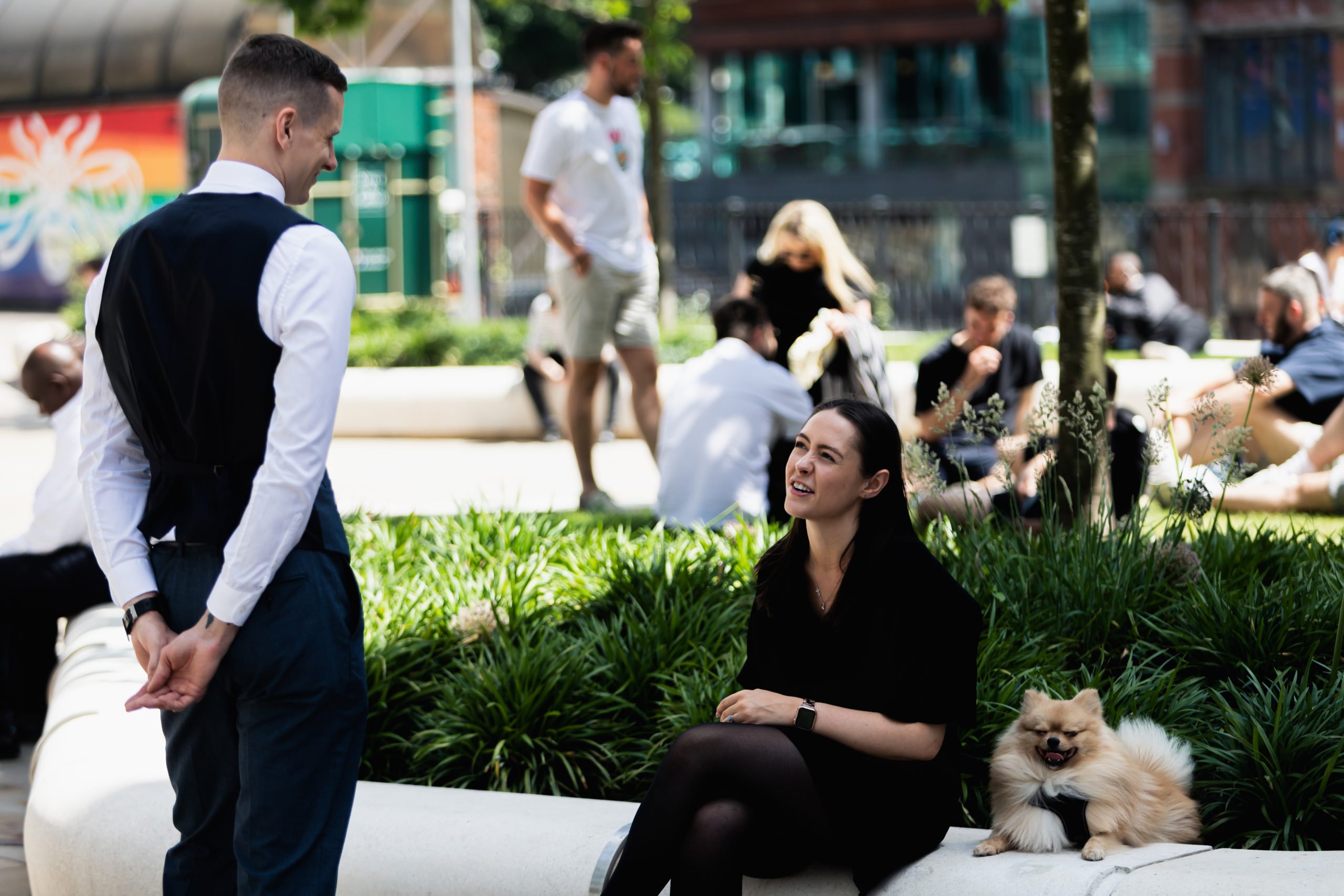 Phil Mayall tells us about what he thinks makes a great place, and Muse's mission to build a brighter future for our towns and cities.
We've been working in partnership creating successful places across the North West and the UK for almost 40 years, and we still challenge ourselves every day to define what makes a great place.
So, what do great places have in common?
A feeling of civic pride, respecting and enhancing local heritage, a strong sense of community, art and culture, desirable shared public spaces and opportunities for people to connect are just some of the things we think make a great place."
In Prestwich, we've been talking to the local community about what they want to see in their future village. We're working with Bury Council to transform the Longfield shopping centre into the new heart of this already strong community.
It's vitally important to us to develop our plans in collaboration with the people of Prestwich; those who will shop, live and work in the new place, and benefit from the work we do for years to come. We're using their views and aspirations to help shape the successful place it will become.
In St Helens, we're working with St Helens Council, though our English Cities Fund joint venture with Legal & General and Homes England, to deliver town centres fit for the future. We're constantly challenging each other as partners to create a place which is distinctly 'St Helens'. The local community are already fiercely proud of their town, and we want to build on that to create a place they can be truly proud of too.
Local heritage is very important here, with the town's strong sporting and industrial history and we're determined to make sure the place and the buildings within it reference and reflect that.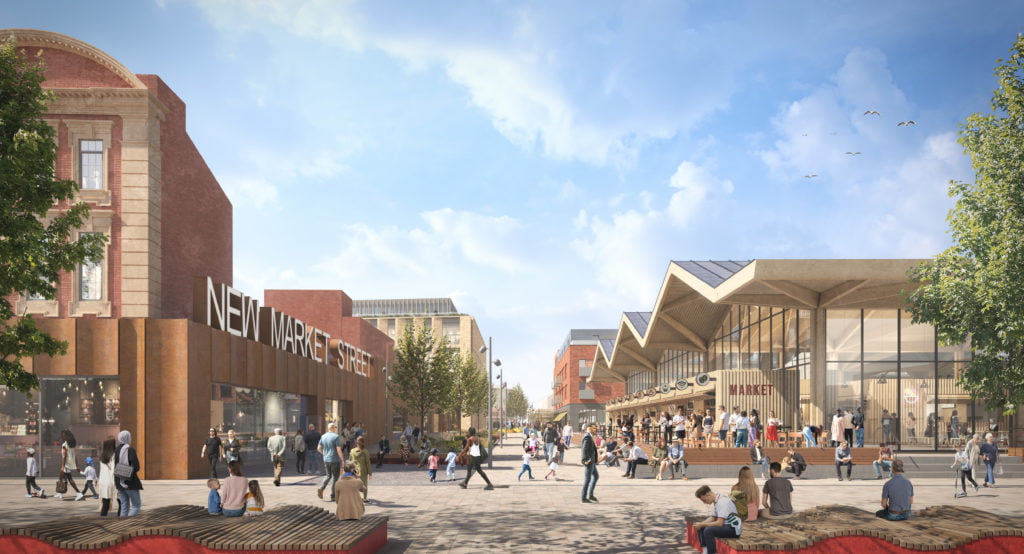 St Helens future town centre
When we work in a place, we're in it for the duration, so we prioritise the things that make it great in the long-term; the amenities and facilities people need, offices and workspaces for businesses, civic and community buildings, nature and biodiversity and healthy transport.
In Salford, we can see the power of strong partnerships to deliver placemaking on a grand scale. Thanks to an ambitious shared vision and a strong, lasting partnership between the English Cities Fund and Salford City Council, Salford Central is now a community of world class workspaces for businesses and over 1,000 new homes, right at the forefront of the city's success.
The places of tomorrow need to be diverse and sustainable. And in Salford we're setting new standards for sustainability. Our net zero in operation workplace, Eden, has been designed using the UK Green Building Council 2035 – 2050 standards and will achieve NABERS 5.5 Design for Performance, making it one of the most environmentally-friendly buildings in the UK. It will boast Europe's largest living wall, which includes 32 plant species and will result in a 174% increase in local biodiversity.
And at nearby Greenhaus, we're delivering 96, Passivhaus-standard homes right in the heart of the city. Greenhaus is 100% affordable, will be one of the UK's first multi-storey Passivhaus living spaces and the largest certified development in the North West.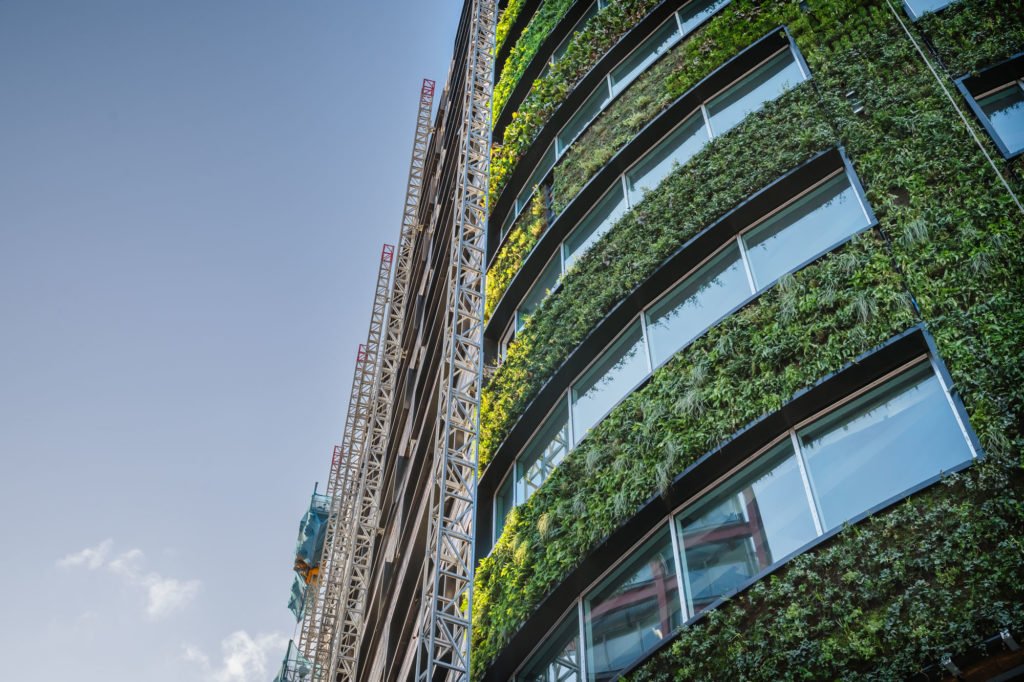 Eden at New Bailey, Salford
We're extremely proud of our partnerships across the region with the public sector, social housing providers, landowners, and private enterprises that make great places a reality."
stories
Mentoring excellence: How Muse is shaping careers for female work experience students
stories
Grainger acquire second phase of Hale Wharf regeneration
stories
Community conversation for Earlestown regeneration
stories
PODCAST: Right place, right time
stories
Muse expands with new appointments in the Midlands
stories
Lewisham Gateway Part I: Reprioritising people and place
stories
Lewisham Gateway Part II: Unlocking an urban riverfront
stories
Slough – 10 Years of Regeneration
stories
One year as an apprentice at Muse
stories
Nurturing the next generation takes inspiration and opportunity