Working in partnership is what we do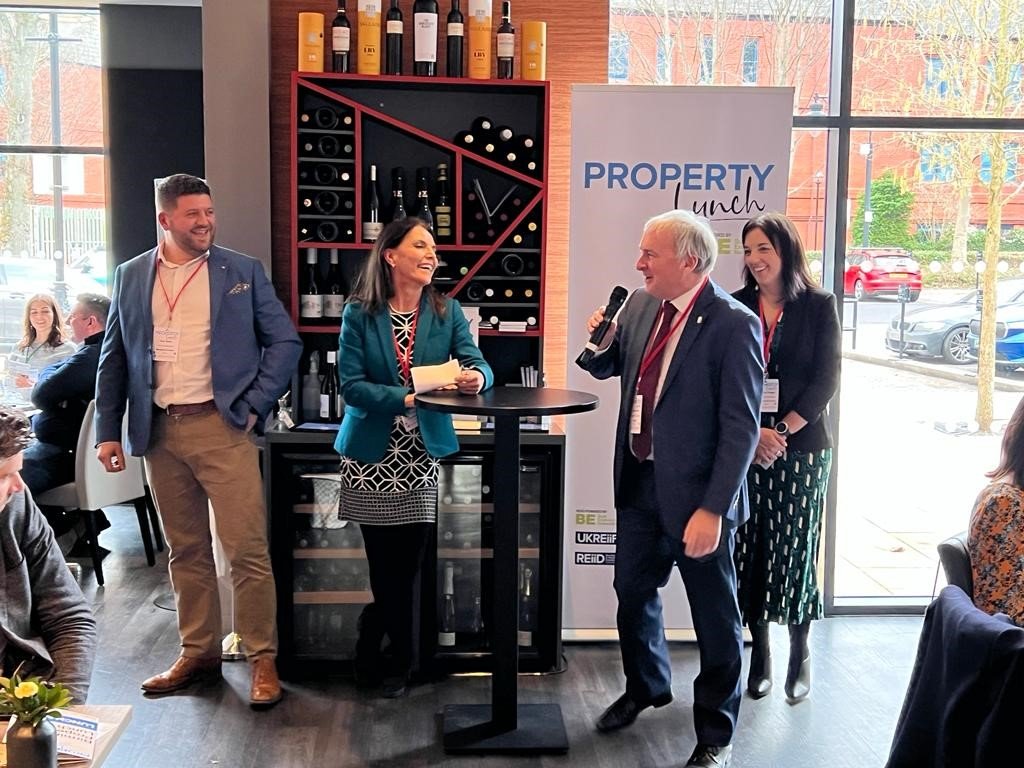 At the Birmingham Property Lunch, our development director, Maggie Grogan, joined industry leaders in the West Midlands built environment sector for a far-reaching discussion on unleashing the region's potential.
The Midlands – a region home to some of the most exciting development opportunities in Europe – promises to play a key role in our trajectory. Demonstrated by our appointment as the development partner for the £3.2bn Arden Cross regeneration, we're committed to delivering transformative places in the Midlands which will enable communities to thrive.
As we move forward with Arden Cross, as well as looking at other opportunities in the region, I was delighted to join leaders in the built environment to discuss Muse's vision, and how our approach to working with stakeholders, communities and partners will deliver truly transformative development in the Midlands."
Alongside Cllr Ian Ward, leader of Birmingham City Council and Henriette Breukelaar, chief executive of Greater Birmingham & Solihull LEP and others, we explored the importance of creating collaborative relationships between the private and public sector to unlock possibilities across the region.
This lies at the heart of our approach to bringing forward development, particularly at Arden Cross. Only by building connections across the region will we create new possibilities for major mixed-use regeneration projects, which can also play a positive role in addressing the challenges facing our society.
At Arden Cross, we also want to incorporate sustainability in a meaningful way. This unites our purpose right across the country. We have already spearheaded innovative concepts to build sustainability into our schemes, and we are keen to share this experience with others. Speaking with leaders in the region, the ambition for creating positive change in the built environment sector is palpable, and we are delighted to be part of it.
Arden Cross is a flagship project for us and the Midlands, but our relationship with the wider region is expanding as we look to support opportunities which could benefit from our expertise and experience. Working in partnership is what we do, and we are excited to collaborate with others as we become embedded in the region.
stories
VINCI named as contractor for first phase of St Helens regeneration
stories
Manor Road Quarter reaches highest point
stories
CASE STUDY: Measuring the placemaking impacts of housing-led regeneration
stories
£69.2 million investment confirmed by St Helens Borough Council
stories
Celebrating Brixton's heroic history
stories
Piecing together the jigsaw of Bromley-by-Bow
stories
Forge Island at Rotherham Show
stories
Second community conversation for Prestwich Village regeneration plans
stories
Helping Manchester towards a net zero future
stories
Salford Red Devils Foundation: changing lives through sport, health and education