APPG for Regeneration and Levelling-Up visit Lewisham Gateway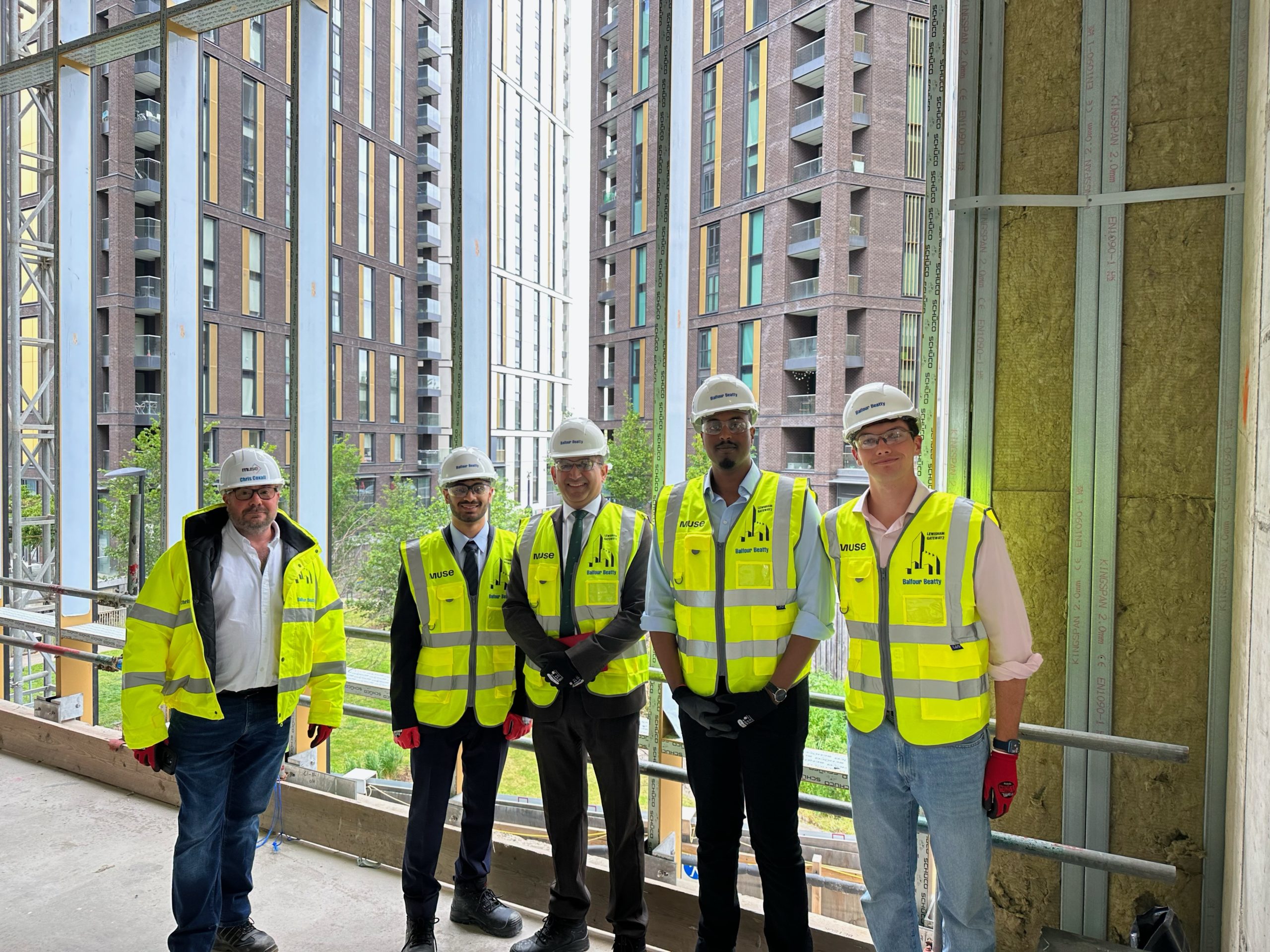 Members of Parliament from the All-Party Parliamentary Group (APPG) on Regeneration & Levelling-Up visited our new neighbourhood at Lewisham Gateway recently.
The tour was part of a fact-finding mission to learn more about how the vision for Lewisham Gateway came forward and how we delivered it. During the session, APPG chair, Gagan Mohindra MP and colleagues heard about how complex regeneration can be delivered across the UK, its challenges, and how future policy could offer support.
We was selected by Lewisham Council as the development partner for Lewisham Gateway more than 20 years ago. Immediately adjacent to Lewisham Station, the gateway had become a complex web of roads, disjointed pedestrian routes, and bus stands – with a roundabout at its heart.
Working in partnership, Lewisham Gateway, will deliver over 1,000 new homes, 25,000 sq ft of shops, 15,000 sq ft of cafes and restaurants, 10,000 sq ft of offices, a gym, cinema, and new public squares. phase one was completed in 2018, while phase two is anticipated to complete at the end of the year.
With the completion of the final phase, a new pedestrian route animated with retail, bars and restaurants will for the first time connect Lewisham Station with the high street in the town centre. Thousands of passengers, who used to fight their way through the road network, are now led along an attractive boulevard to Lewisham's established shops and businesses.
As Lewisham Gateway edges towards completion, a new community is starting to form, with a thriving evening economy, new public squares, and Lewisham's only multiplex cinema soon to open.
Rob Allan, Development Director at Muse, said:
Lewisham Gateway is one of the UK's most complex regeneration projects. Delivered over a 20-year period, we have worked in partnership with Lewisham Council, Transport for London, Greater London Authority, Thames Water, London Buses, as well as the local community."
We've diverted two rivers – the Ravensbourne and the Quaggy – diverted a major sewer, and redrawn South London's Road network. The result is a development which re-connects Lewisham Station to the town centre. "
It will drive long-term economic growth and provide new opportunities for those living and working in Lewisham. Lewisham Gateway is a perfect example of long-term regeneration and the impact it can have on communities."
We were delighted to welcome members of the APPG, and we trust they found the visit instructive as we continue to work together to support complex regeneration"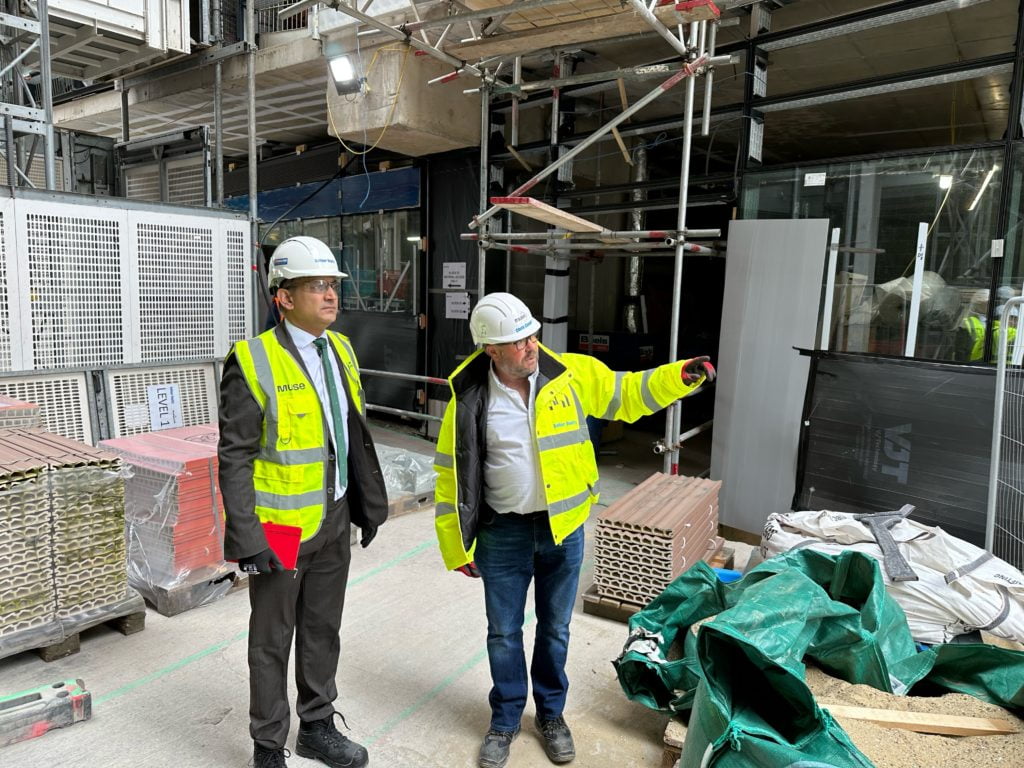 APPG chair, Gagan Mohindra MP, with Muse projects director, Chris Coxall.
stories
VINCI named as contractor for first phase of St Helens regeneration
stories
Manor Road Quarter reaches highest point
stories
CASE STUDY: Measuring the placemaking impacts of housing-led regeneration
stories
£69.2 million investment confirmed by St Helens Borough Council
stories
Celebrating Brixton's heroic history
stories
Piecing together the jigsaw of Bromley-by-Bow
stories
Forge Island at Rotherham Show
stories
Second community conversation for Prestwich Village regeneration plans
stories
Helping Manchester towards a net zero future
stories
Salford Red Devils Foundation: changing lives through sport, health and education