How Lewisham Gateway is creating opportunities for young people
Lewisham Gateway, the brand-new high street and neighbourhood being delivered by Muse, has already created significant social value that is rippling throughout Lewisham.
Through its construction, there are countless examples of how the development is creating jobs, economic growth and local value for people across the borough.
Providing opportunities for young people has been a shining example of the real value Lewisham Gateway is creating, with the development welcoming young people on-site to see the transformation up close and learn from those leading its delivery.
At Muse, we are determined to use Lewisham Gateway as a springboard to a build better and brighter future for the borough. We are delivering on this promise. Alongside our partners, we have been welcoming young people to experience the transformation at Lewisham Gateway to help develop the skills, knowledge and experience they need to go on and develop prosperous careers.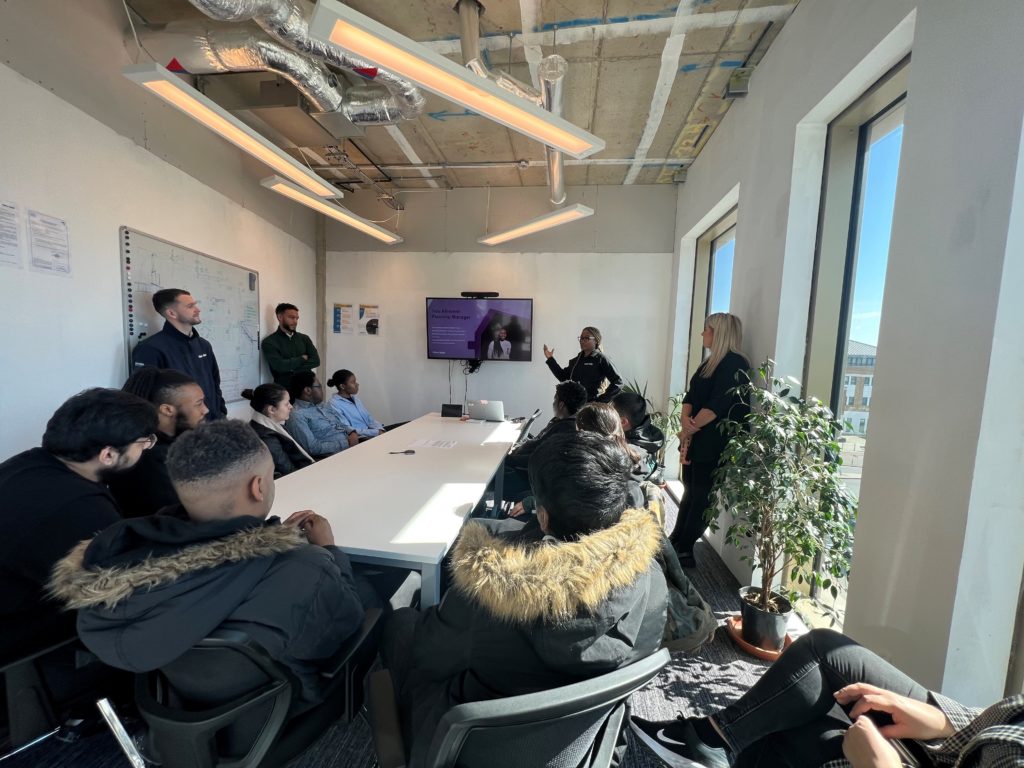 The Circle Collective attend a talk given by Balfour Beatty
Working with Balfour Beatty, one of our delivery partners at Lewisham Gateway, we've teamed up with the Circle Collective – a growing local charity that works with young people in Lewisham who face a range of barriers to finding life-changing work.
Through working together, we have welcomed groups of young people to Lewisham Gateway to tour the development and learn from experts who are making this transformation a reality. With sessions delivered by quantity surveyors, site managers, and project directors, young people have received insight into career journeys in the sector along with valuable advice on how they too can embark on a career in the built environment.
This commitment to the next generation has been extended across the borough. Alongside charities including Barnardo's and the Construction Youth Trust, young people at schools and colleges in Lewisham, including students at local St Matthew's Academy, have received valuable career advice, support at careers events, and insightful educational sessions.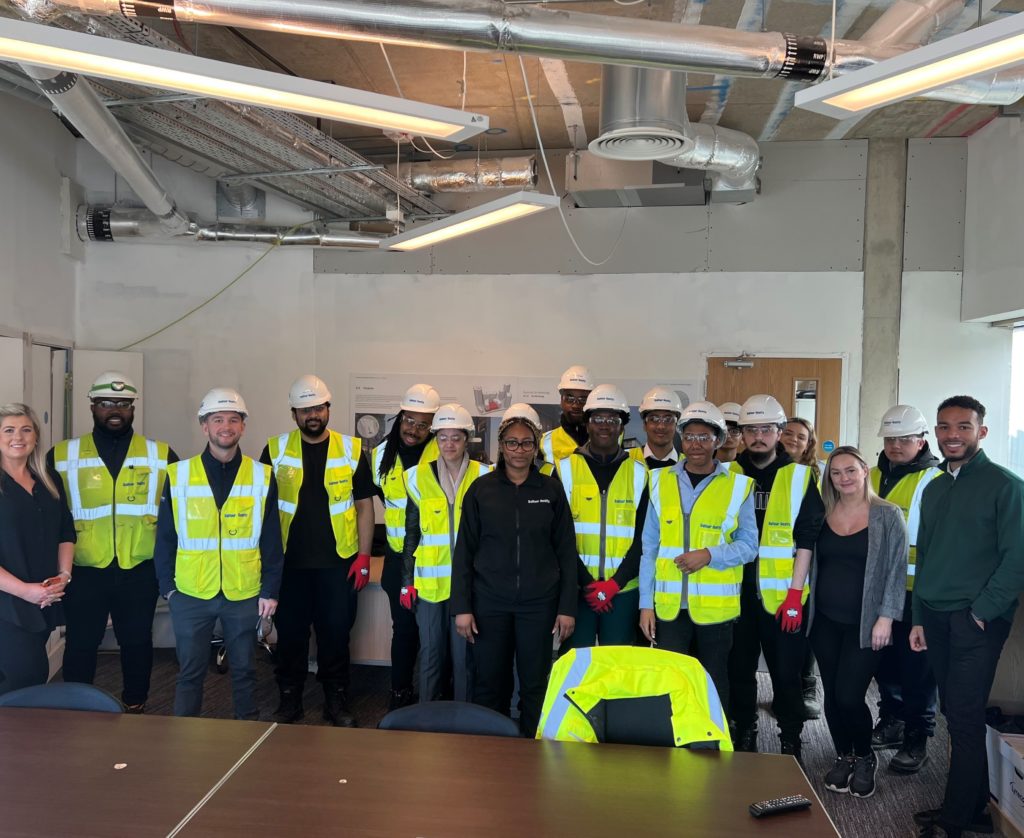 The Circle Collective onsite at Lewisham Gateway
By inspiring local young people to carve their own paths, these initiatives are demonstrating the power that Lewisham Gateway already holds to transform the lives of local people for the better.
On completion, the development will hold over 1,000 new homes, space for new shops, cafes, and restaurants, as well as 10,000 sq ft of offices, a gym, cinema, and new public squares. The ambitious regeneration project will continue to drive long-term economic growth and provide new opportunities for the local community in Lewisham and beyond.
This is not something we have achieved alone. It has been accomplished through cooperation and collaboration between many different partners who share our vision for Lewisham Gateway, with an ambition to make a multi-generational difference in the lives of the local community.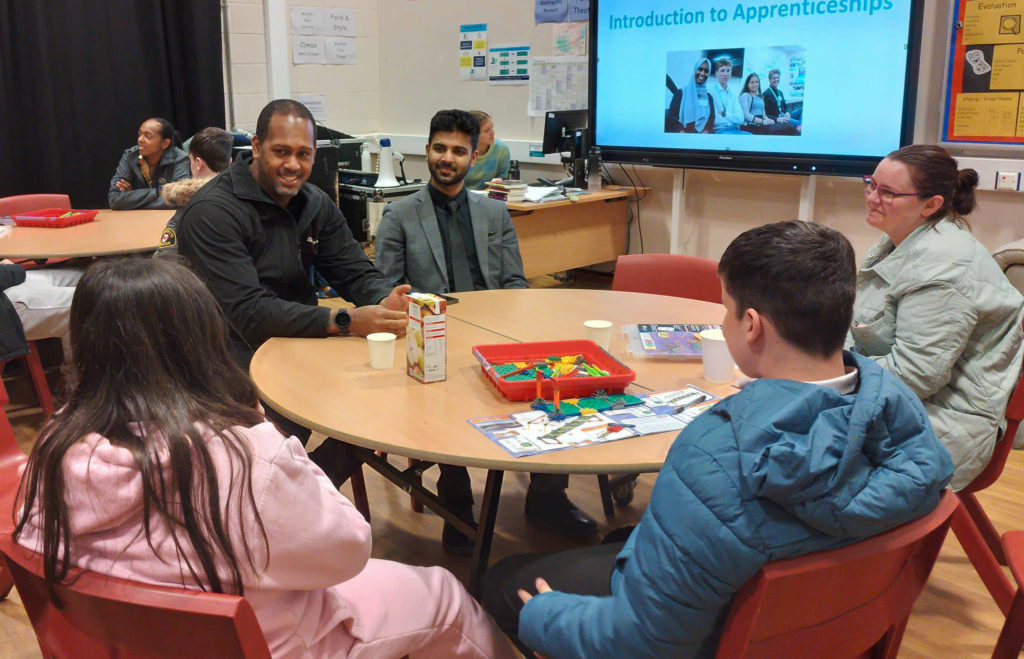 Construction Youth Trust educating children at the local school about opportunities within construction
stories
Mentoring excellence: How Muse is shaping careers for female work experience students
stories
Grainger acquire second phase of Hale Wharf regeneration
stories
Community conversation for Earlestown regeneration
stories
PODCAST: Right place, right time
stories
Muse expands with new appointments in the Midlands
stories
Lewisham Gateway Part I: Reprioritising people and place
stories
Lewisham Gateway Part II: Unlocking an urban riverfront
stories
Slough – 10 Years of Regeneration
stories
One year as an apprentice at Muse
stories
Nurturing the next generation takes inspiration and opportunity