Salford Red Devils Foundation: changing lives through sport, health and education
As a proud sponsor of Salford Red Devils and their foundation, it's extremely rewarding to see the positive impact they're making, and the opportunities they're creating for the Salford community.
We've been working with Salford City Council and the Salford community for more than 17 years; we're truly invested in supporting local businesses, building relationships and empowering communities throughout the city.
Since 2006, we've been working on the £1bn, Salford Central transformation and also more recently, the £2.5bn Crescent Salford regeneration, through our joint venture with Legal & General and Homes England, The English Cities Fund.
Something I know very well from my own experience, is that sport has the power to inspire individuals, boost morale and bring whole communities together. Something we also constantly seek to achieve through the creation of sustainable, successful places.
There was already a natural synergy there in terms of what we're both looking to achieve and our commitment to Salford, so it's been an honour to support the club in their work transforming lives through their community foundation.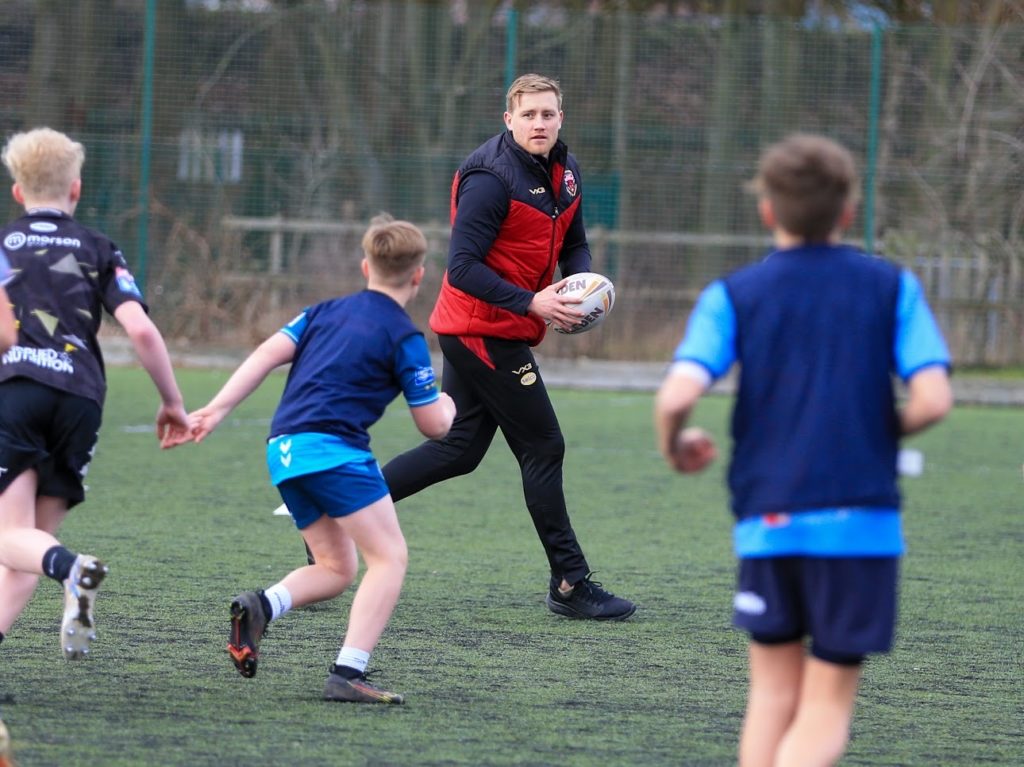 Alongside our sponsorship on the rear of both home, away and Magic Weekend shirts, we're also supporting the great work of the foundation for the next three years.
The foundation is a registered charity delivering sport, health and educational based activities across Salford and Manchester. Harnessing the motivational and aspirational power of super league rugby, they deliver a wide range of activities from primary school coaching right through to searching for the next super star of the rugby world.
They play an important part of the local community, becoming a trusted provider of innovative sports coaching, inclusion, health, disability, veterans and mental resilience awareness. They work hard to improve the lives of disadvantaged and vulnerable people by offering them new skills and opportunities.
Delivery programmes include rugby, karate, dance and much more all led by a motivated and highly qualified team made up of teachers, coaches and dance co-ordinators.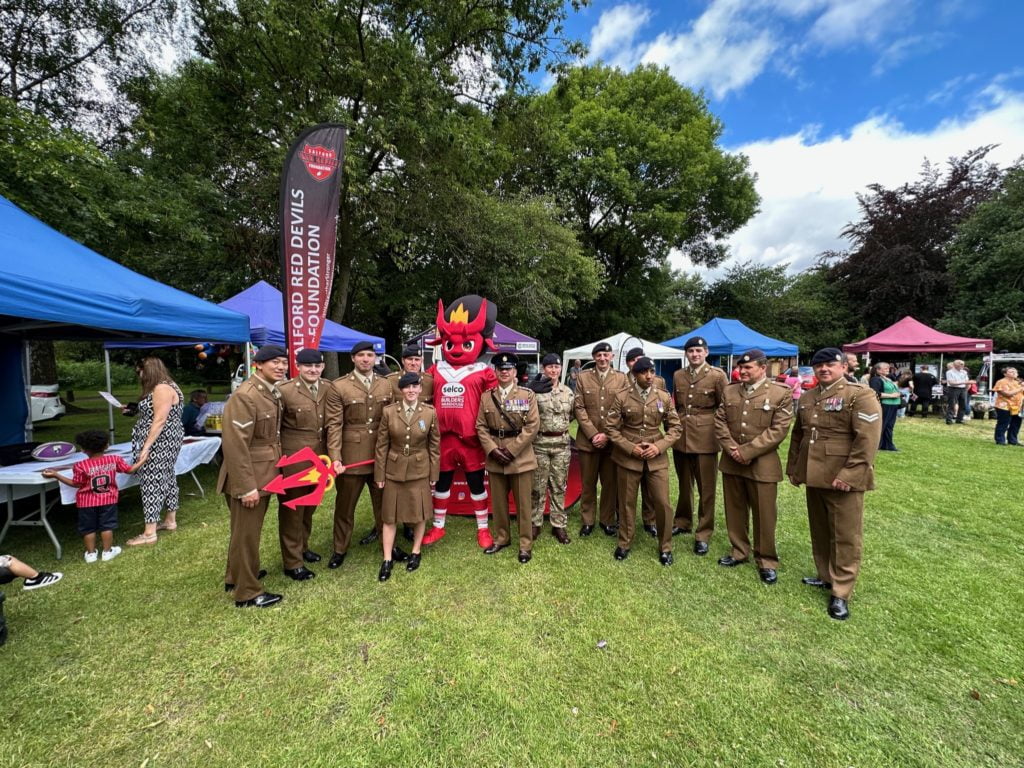 As a charity, we are here to serve the great people of our local community. Salford Red Devils is a community club, and we all strive to create a healthier, more active community using the power of sport to inspire.' Neil Blackburn, Salford Red Devils Foundation Director "
Let's take a look at some of their recent achievements.
Impact of the foundation in numbers:
– Over 3500 community tickets provided to vulnerable people
– Over 250 players received high quality coaching through the SRDF Rising Stars Development pathway
– 50 young adults in full time education with Salford Red Devils Foundation
– £8000 in funds raised and donated to good causes
– Engaged with over 6000 school children between 2021 and 2022
– Women and girls rugby: 450+ female participants engaged, 7 girls festivals have been hosted, women and girls pathway set up in partnership with Eccles RFU
– Armed Forces and Veterans: 42 veterans have benefitted from SRDF activities, Armed Forces Day events hosted around home matches, weekly physical sessions created
– Mental Health Offload: Over 800 men engaged in the programme, over 50 partner organisations have engaged, delivered over 50 blocks of face to face sessions with 87% of men attending at least 7 out of 10 sessions
– Equality and Diversity: Wheelchair rugby has engaged 25 young people, Veterans walking rugby has engaged 24 people aged 60 and above, SRDF's disability programme was nominated for the ITV National Diversity Awards, LDRL engaged 27 learning disability players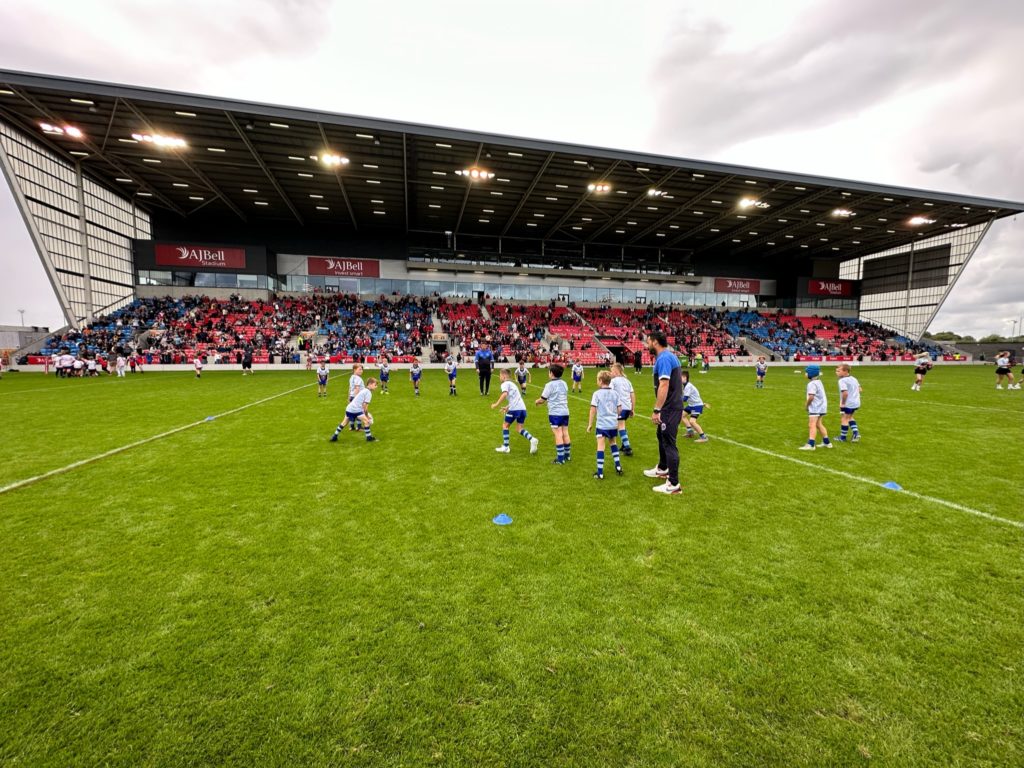 Opportunities and track record:
Providing access to fully inclusive and free rugby sessions for Salford based kids
Growing the wheelchair rugby and learning disability programmes for young children
Apprentice opportunities are available within the foundation. A staff member of the foundation started as an apprentice and now has a full time career with the foundation.
Girls rugby league development hubs, now available and accessible for groups of Under 13s and Under 15s
Player development pathway:
SRD Development Academy is an under 19's programme which has been accredited as a dual education academy providing opportunities for both boys and girls. The pathway is player centred with multiple education pathways, ensuring players receive an outstanding education alongside sports development. SRD develop players of all abilities and help them perform at elite levels, increasing their chances of gaining representative honours and a potential future career in rugby league.
School partnership delivery:
At the end of 2022, the SRDF has engaged with over 3000 school children from reception right through to Year 11 students, from 40 different schools. The schools are majority Salford based but with community club links in Trafford, Manchester, Stockport, Bolton and Bury, there are opportunities and engagement links available for schools in these areas, to expand Rugby League participation.
– Over 5000 attended the SRD 'Building the future' games
– 60 school rugby league festivals delivered by SRDF
– 68 individual schools engages in festivals
– Over 6000 young people engages in sports activities
– Over 400 students took part in rugby league festivals
– Over 3000 primary school and over 2800 high school students engaged
It's been an absolute pleasure working with the club and foundation so far, and we're looking forward to our continued work together, building an even brighter future for this brilliant city!
You can read even more about their brilliant work and opportunities here: https://www.salfordreddevilsfoundation.co.uk/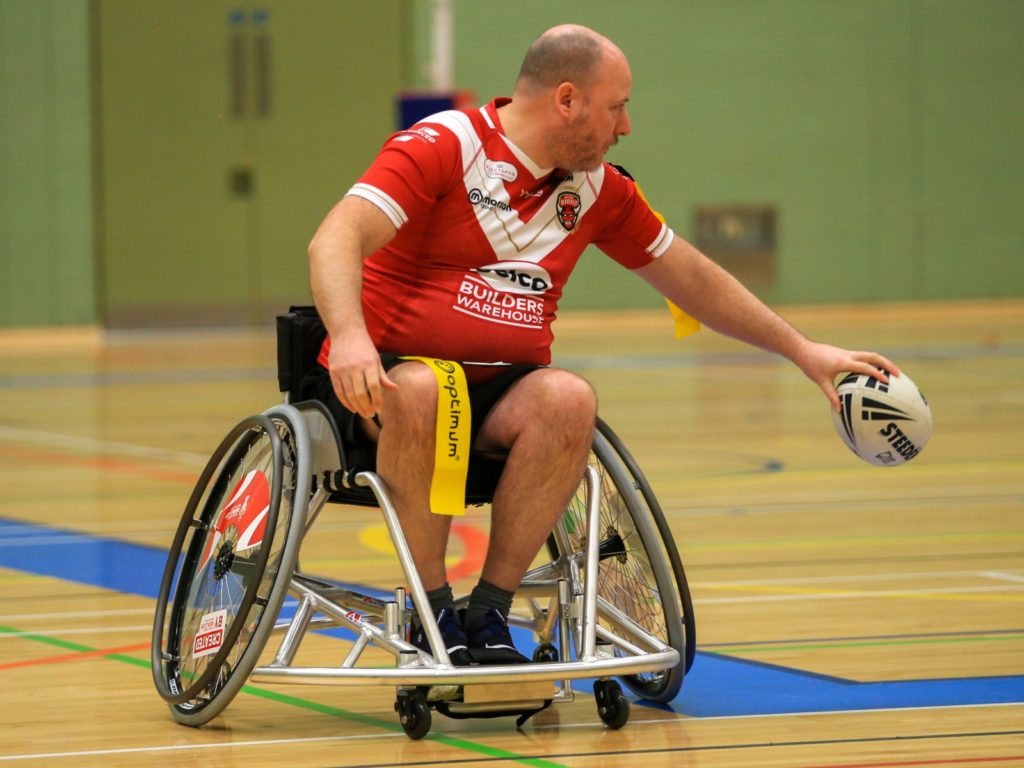 stories
VINCI named as contractor for first phase of St Helens regeneration
stories
Manor Road Quarter reaches highest point
stories
CASE STUDY: Measuring the placemaking impacts of housing-led regeneration
stories
£69.2 million investment confirmed by St Helens Borough Council
stories
Celebrating Brixton's heroic history
stories
Piecing together the jigsaw of Bromley-by-Bow
stories
Forge Island at Rotherham Show
stories
Second community conversation for Prestwich Village regeneration plans
stories
Helping Manchester towards a net zero future
stories
Salford Red Devils Foundation: changing lives through sport, health and education